Charisma Carpenter Breaks Her Silence On Joss Whedon Abuse Claims
John Sciulli/Getty Images
Actress Charisma Carpenter enamored audiences for three seasons on Buffy the Vampire Slayer as Cordelia Chase, a popular girl with more to her than meets the eye. When the WB picked up the show's spinoff, Angel, which followed the popular Buffy character as a private detective in Los Angeles, Carpenter joined this series as well, adding previously unexplored layers to Cordelia.
But what the audience saw onscreen was a far cry from what was going on behind them. After years of fan speculation that Joss Whedon, the creator of Buffy and Angel, had fired an actress because of her pregnancy (via The Cut), today Carpenter came forward confirming that these rumors are true.
In a statement posted on both Twitter and Instagram, Carpenter elaborated on Whedon's mistreatment of her on the set of Buffy. The actress wrote, in part, "Joss Whedon abused his power on numerous occasions while working together on Buffy the Vampire Slayer and Angel," recounting specific instances around her pregnancy, including a closed-door meeting wherein Whedon, asked her if she was "going to keep it," insulted her character and her religious beliefs, and accused her of "sabotaging the show."
Amber Benson, who played Tara on Buffy, was quick to add her support for Carpenter, writing, "Buffy was a toxic environment and it starts at the top. @AllCharisma is speaking truth and I support her 100%. There was a lot of damage done during that time and many of us are still processing it twenty plus years later. #IStandWithRayFisher #IStandWithCharismaCarpenter."
Joss Whedon displayed a pattern of behavior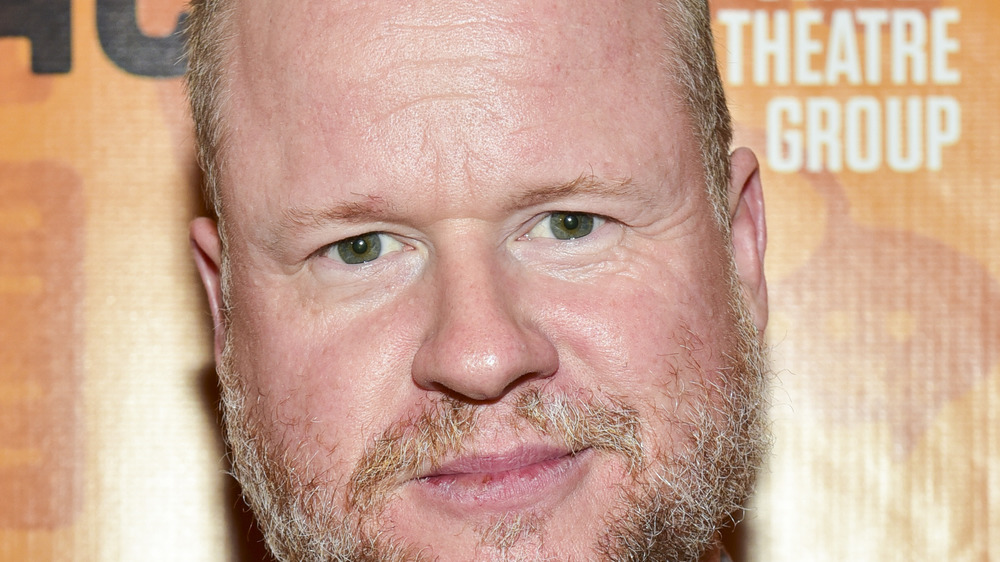 Rodin Eckenroth/Getty Images
Carpenter's decision to go public about Whedon's mistreatment of her comes following Warner Bros. investigation into actor Ray Fisher's claims that Whedon engaged in "gross, abusive, unprofessional, and completely unacceptable" treatment of the cast and crew of 2017's Justice League (via Variety).
Fisher was later fired from his role as Cyborg in The Flash, after saying he would not appear in the film if DC Films President Walter Hamada remained in charge, as he believes Hamada helped protect executives who looked the other way at Whedon's abuse (via Entertainment Weekly). Carpenter said in her statement that Fisher's firing was "the last straw" for her.
Although Whedon had long publicly avowed the importance of men being "feminists," his private behavior told a far different story (via Vulture). In 2017, his ex-wife Kai Cole penned an essay for The Wrap wherein she described how Whedon used his feminism as a smokescreen for his infidelities and how he used her as a "shield" as to prevent anyone from questioning his "relationships with other women or scrutinize his writing as anything other than feminist" (via The Cut).
Whedon (a once self-proclaimed "woke bae," according to Vanity Fair) has yet to respond to Carpenter's allegations.