The Truth About Kristen Wiig's Husband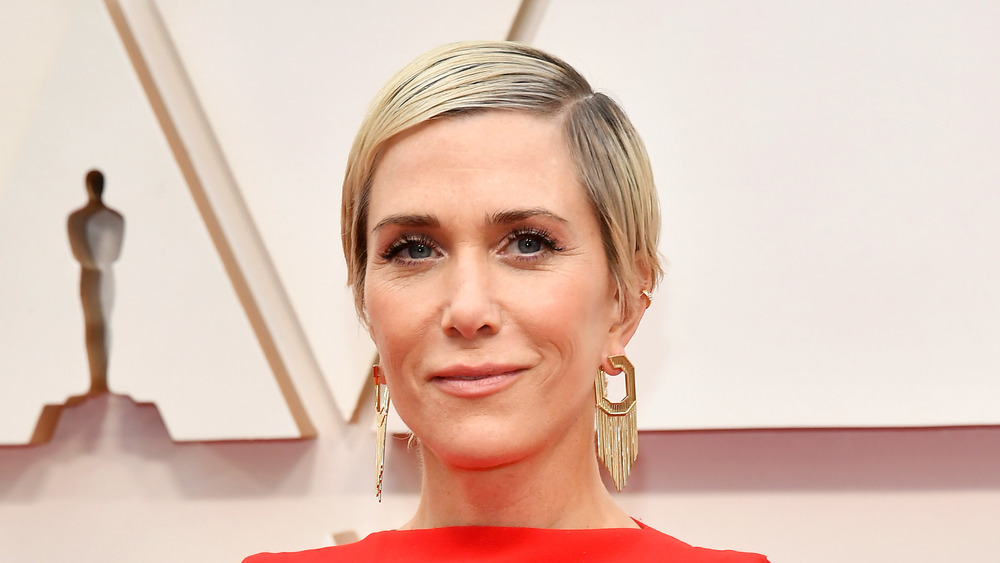 Amy Sussman/Getty Images
Funnywoman Kristen Wiig has enjoyed some big life changes of late. She became a mom to twins via a surrogate in 2020, saying about the experience, "It's the best. I know everyone always says that, and everyone says, like, it changes how you look at the world and how you, like, see love. Now it's just, like, such a bigger thing, and all of that stuff is so true" (via People).
The father of the SNL alum's dual bundles of joy is Avi Rothman, an actor, writer, producer, and director she started dating in 2016, according to People. Wiig confessed to In Style about their relationship, "We've been together for about five years, and three of them were spent in an IVF haze. Emotionally, spiritually, and medically, it was probably the most difficult time in my life."
The couple got engaged in 2019 according to People, with a source simply noting about the very private pair, "They're really happy together." In fact, Wiig and Rothman are so secretive about their personal life, it seems they married without telling anyone!
Kristen Wiig reveals she wed Avi Rothman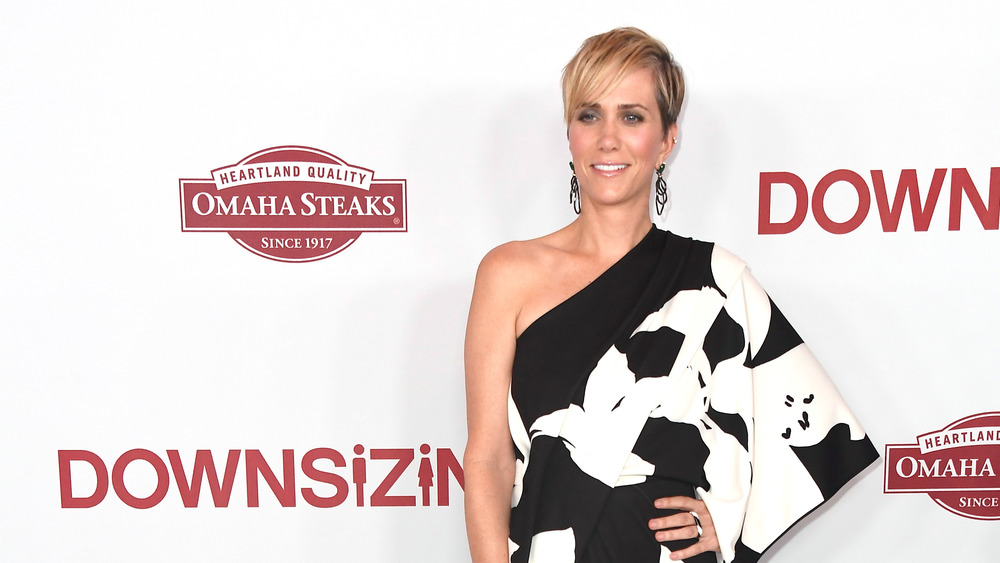 Frazer Harrison/Getty Images
During a February 2021 interview with shock jock Howard Stern, Wiig revealed she is officially wed to her partner, saying, "In my home, I am very lucky about having these two babies and my husband. They make it all better and changed my life in that regard" (via Hollywood Life). She didn't offer any more details about a wedding, other than to say the lovebirds said "I do" privately (via In Style).
Wiig spoke about a moment she mistakenly believed her now-husband was going to ask her to be his wife in Patagonia during an appearance on The Late Show with Stephen Colbert, relating, "I actually thought that he was going to propose to me because the guide was always with us, and this time he's like 'why don't you go on this hike, just the two of you? I'll give you my walkie talkie, it'll be fine." Wiig went on to share about the experience, "We're walking down this path and I see this head pop out of the grass and I'm like, 'Oh it's a large puma, like a very large puma. We could scream and no one would hear us. We were told that if you see a puma clap your hands, make a noise, don't run, don't turn around."
Avi Rothman is a devoted yogi and film buff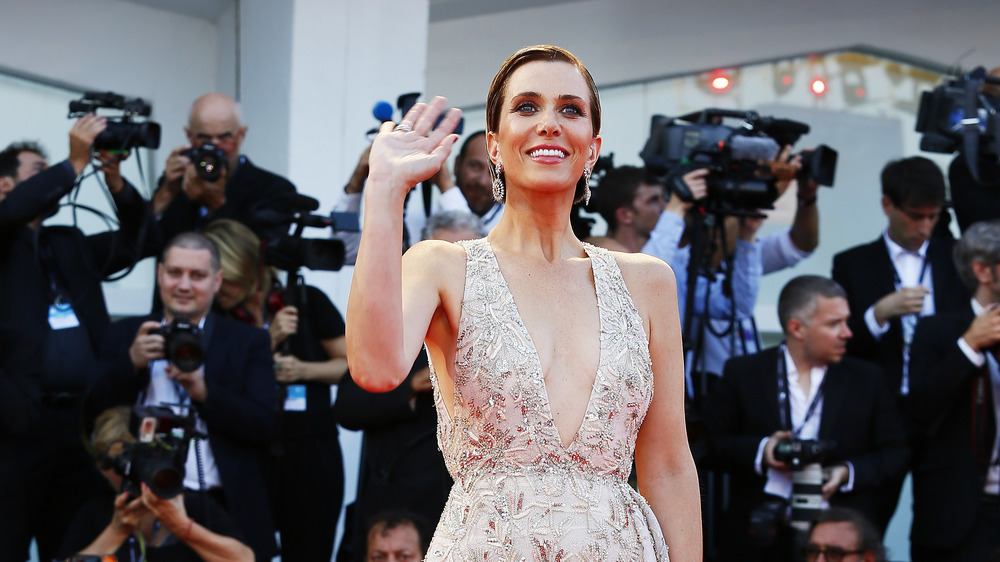 Ernesto Ruscio/Getty Images
Meanwhile, not much is known about Rothman. A look at his profile on IMDb reveals he appeared in shorts and TV movies starting in 2006 — most notably, his 2015 short film Bunion received much buzz (via Meaww). He also has several writing and producing credits, and has gone viral on YouTube for portraying Ogden The Inappropriate Yoga Guy.
Although his net worth is nowhere near Wiig's estimated fortune of $25 million, Rothman has amassed a considerable fortune of $5 million according to Celebrity Net Worth.
In his down time, Rothman says he is addicted to yoga, and enjoys watching films, noting some of his favorites are "Annie Hall, Manhattan, The Big Lebowski, Raging Bull, A Clockwork Orange, Y Tu Mama Tambien, Little Miss Sunshine, Punch Drunk Love, Casablanca."