The Bizarre Way Will Smith Met His First Wife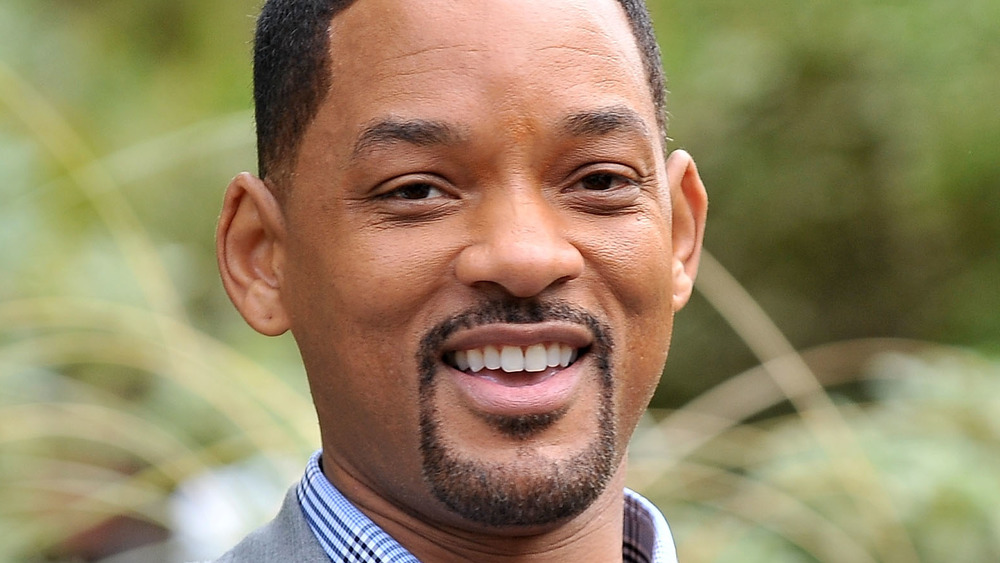 Jerod Harris/Getty Images
Before Will Smith and Jada Pinkett Smith became one of Hollywood's most recognizable power couples, Will Smith was married to Sheree Zampino. They met in the most bizarre way on the set of a popular NBC sitcom in the early '90s, in which Pinkett Smith was starring at the time.
Pinkett Smith appeared on the NBC sitcom A Different World, which aired from 1987 to 1993. Actor Orlando Jones was a writer on the show during its run, and Zampino tagged along with her friend Billy to support the then-writer. As it turns out, Smith was also there that day hoping to catch a glimpse of Pinkett Smith and potentially get her number (via Hollywood Life). Instead, Smith left the set with Zampino's number in hand. "After the show, we all went, you know, down on the stage, on the set, and unbeknownst to me, my friend Billy gave Will my number," Zampino told Hollywood Unlocked. "I remember my phone ringing at home, I picked up and ... the first thing I said was, 'How did you get my number?' and he told me."
The couple fell for each other pretty quickly, with Smith proposing to Zampino on Christmas Eve and tying the knot a few months later. Zampino found out she was pregnant while they were planning the wedding, and she was three months pregnant with son Trey when the couple wed. "It was just a lot at once," she said.
Sheree Zampino and the Smiths have become a blended family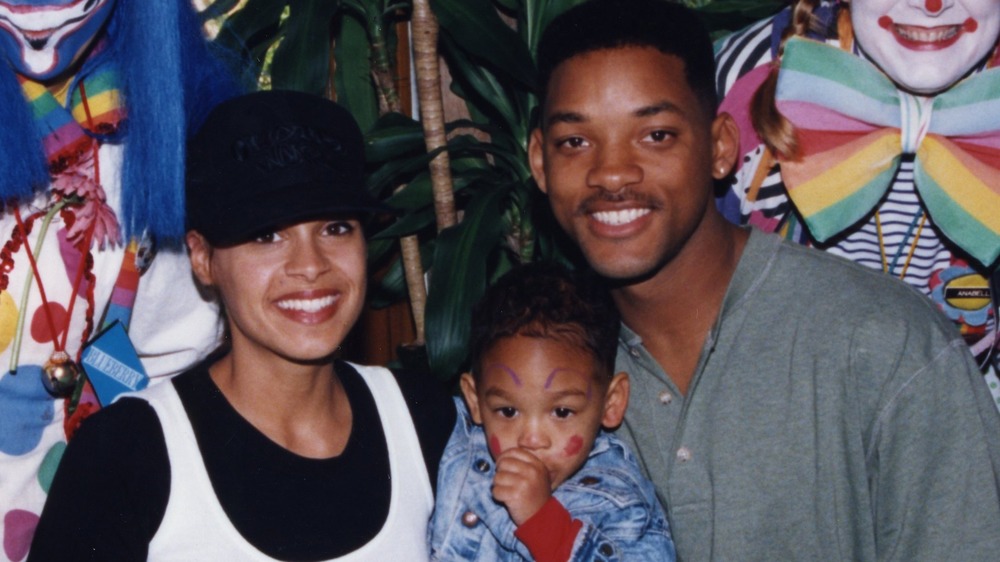 Donaldson Collection/Getty Images
Smith and Zampino were married for three years before separating in 1995 (via InStyle). It was Zampino's choice, as she explained to Hollywood Unlocked that once Smith's career took off, they "didn't feel like a team" anymore. "I always wanted to be a wife, I always wanted to be a mom. So I didn't mind falling back and taking care of home and the baby," she shared, adding, "But I think that at that point in time ... he didn't have the capacity to give me what I needed." She continued, "The choice that I made had nothing to do with infidelity. There was no abuse. It was just like, 'This ain't it.'" 
Smith would then go on to meet Jada Pinkett Smith on the set of The Fresh Prince of Bel-Air, when she auditioned for the role of his girlfriend (via the O, the Oprah Magazine). The role eventually went to Nia Long, but the pair started dating and later married in 1997. 
Since then, the Smiths and Zampino have become a blended family. Smith and Zampino obviously co-parent their son Trey, but Zampino is also a big part of Jaden and Willow Smith's lives. She even appeared in the Red Table Talk's first holiday cooking show last year. "We've invited our favorite cook in the family," Pinkett Smith said while introducing the video. "Sheree and Mr. Smith were once married. We are what you call a blended family." Absolute goals.