This Is What Gunther From Friends Looks Like Today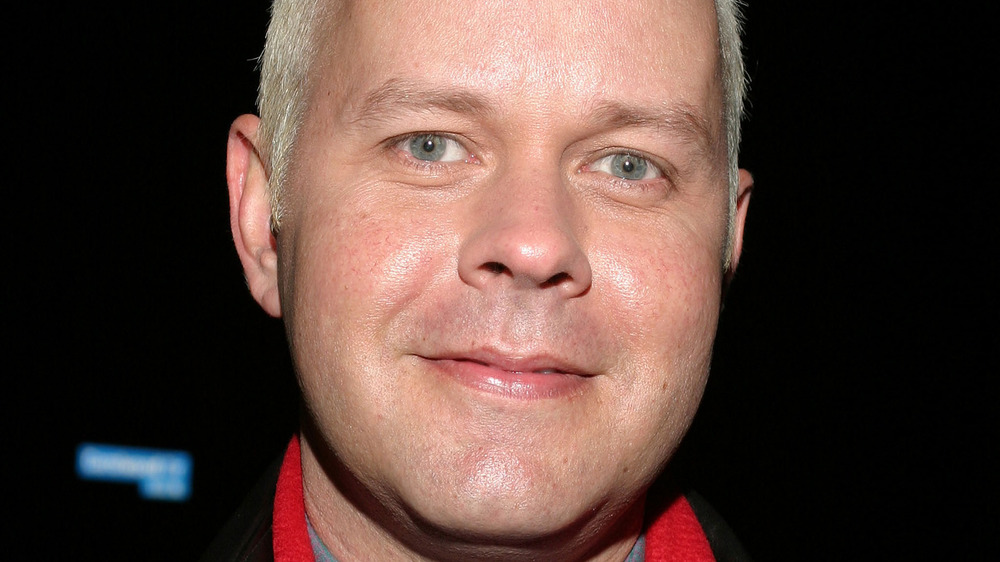 Giulio Marcocchi/Getty Images
Gone are his days managing Central Perk and his iconic blonde buzz cut. Gunther from Friends, also known as James Michael Tyler, looks nothing like he did on the hit '90s sitcom. His bare-faced, platinum-haired persona was pretty iconic at the time — which may be why he shed the look after his role as Gunther ended. It was time to move on.
Now, at 58, Tyler has a full dark chinstrap and salt-and-pepper goatee, as pictured in his latest short film The Gesture and The Word. The hair that on his head is dark, and he occasionally wears glasses. Since Friends ended in 2004, he's had a few guest starring roles on TV and worked on some movies, per IMDb, but it's safe to say that Friends was his biggest acting feat. Still, he was awarded Best Actor for his role in The Gesture and the Word by the Shortstop International Film Festival and Birmingham Film Festival in December 2020, per his Instagram.
Gunther's blonde hair was a "happy accident"
"A lot of people think that that was my natural color ... but the bleached hair was basically an accident, a very happy accident," Tyler explained in 2019 on Today. "The evening before I went on for the first episode filming as a background performer, a friend of mine wanted to practice on someone's head because they wanted to be a stylist, and I just volunteered my hair. ... And I showed up like that for the first episode and the executive producers liked the look." After that, Tyler admitted that he had to bleach his hair "about every two weeks" for 10 years. Now that's commitment to the role.
Over 25 years later, aside from his few acting gigs, Tyler seems to live a pretty quiet life. He doesn't post on social media often, but when he does, he's usually sharing his latest piece of art to Instagram. In November 2020, he shared a painting of fall foliage draping over Central Park, and he also appears to digitally transform his own photography.