This Grace VanderWaal Song Is A Touching Tribute To Her Sister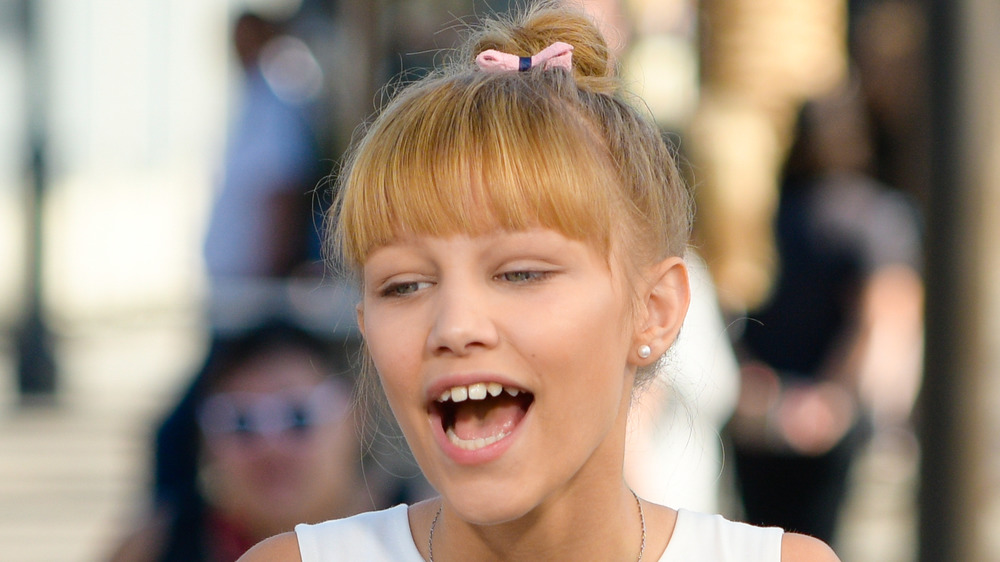 Noel Vasquez/Getty Images
From the moment she took the stage on America's Got Talent armed with her trademark ukulele, Grace VanderWaal owned it. Then only 12 years old, VanderWaal sang an original song, "I Don't Know My Name," which had the crowd on its feet — and landed her the coveted Golden Buzzer from AGT judge Howie Mandel (via YouTube). But even though she's known for her audition song, it's this Grace VanderWaal song that's a touching tribute to her sister.
VanderWaal is the youngest of three siblings (via Familytron). She has an older brother, Jakob, but it's her big sis Olivia that she dedicated her original song, "Beautiful Thing," to. In a clip that played before VanderWaal took the stage during the AGT quarterfinals, she explained her relationship with Olivia. "We're a tight group — she's my best friend," VanderWaal said (via The Journal News).
The song has lyrics that show the bonds of sisterly love between the two:
"You're a beautiful thing / We're a beautiful thing together / Even when the weather is low / You're a beautiful thing/ We're a beautiful thing together / Even / when the weather is low / We find the rainbow / Up in the sky."
But did her sister Olivia even know that Grace had written a song for her?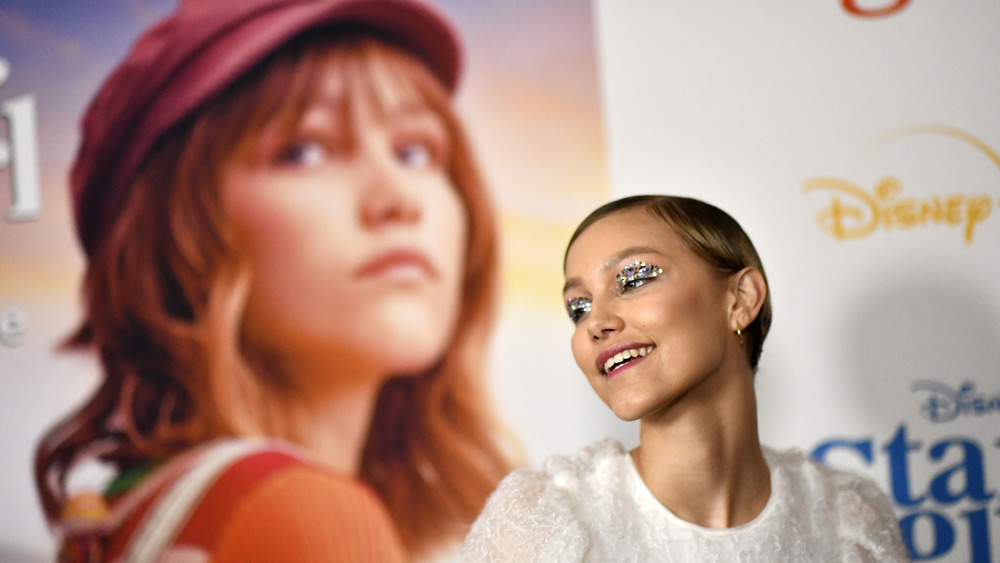 Frazer Harrison/Getty Images
But, ironically, the song dedicated to her sister Olivia was one that she had never played before. "When I posted it to YouTube, [Olivia] told me she went to school, [and] everyone said, 'Did you see that song that your sister made for you?' She listened and started crying" (via USA Today). A few weeks later, VanderWaal was actually able to perform it live for her sister ... and millions of fans all around the world.
And while the audience exploded after VanderWaal finished singing, judge Simon Cowell didn't exactly love her performance. In fact, he called VanderWaal's voice "croaky at times," but concluded with, "But that's what makes you perfect" (via YouTube). He continued by saying that the show was about "finding potential," of which VanderWaal has plenty.   
Since her Season 11 AGT win, VanderWaal has definitely kept busy. She released her album, Just the Beginning, in 2017. And in 2020, she starred in the Disney+ film, Stargirl (via People). At this point, the pint-sized singer with a ukulele and a unique voice probably, finally, beautifully knows her name.