Meghan Markle's Huge Legal Win Explained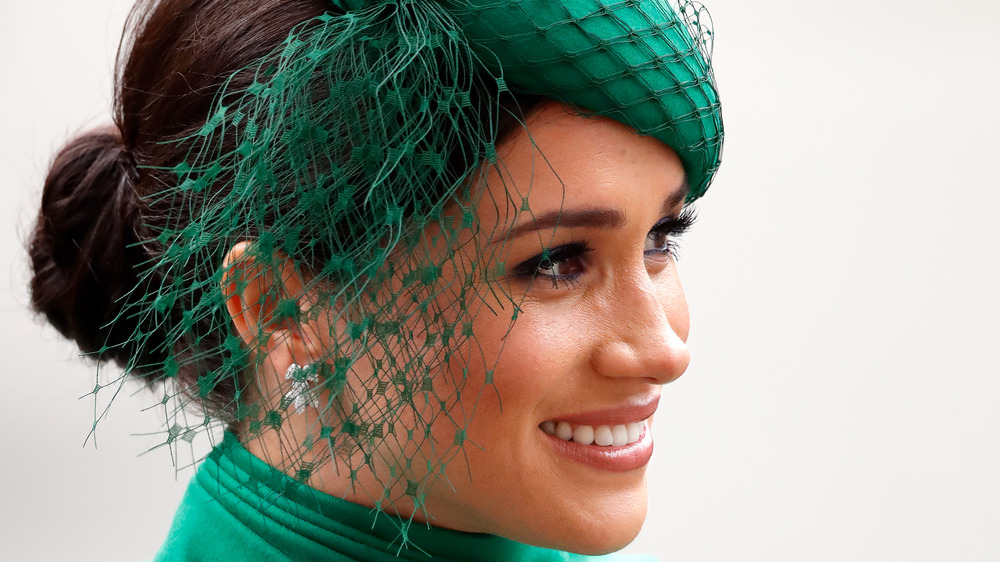 Max Mumby/indigo/Getty Images
Meghan Markle scored a major victory in her long-standing privacy and copyright lawsuit against Associated Newspapers, which publishes The Mail on Sunday (via People). The suit specifically called out The Mail on Sunday for publishing a private handwritten letter that Markle wrote to her father Thomas Markle, making the case for copyright infringement and misuse of private information (via Harper's Bazaar).
Markle's letter was published right after her high-profile wedding to Prince Harry in May 2018, and detailed personal drama in between Markle and her father in light of him not attending the ceremony. Markle's lawyer, Justin Rushbrooke, described it as "a heartfelt plea from an anguished daughter to her father" and deeply "private, personal, and sensitive" in nature.
In response to the win, Markle issued a statement that said she is "grateful to the courts for holding Associated Newspapers and The Mail on Sunday to account," and that "these tactics ... are not new; in fact, they've been going on for far too long without consequence." 
Prince Harry and Markle have expressed their issues with the press in the past, even talking about their struggles in the documentary Harry & Meghan: An African Journey (via Mashable). The film highlights the couple's trip through Africa, but also spotlights their intense media scrutiny, with Markle saying "It's a very real thing to be going through behind the scenes." Harry reinforced this, describing his trauma related to his mother's treatment by the press and her death.
All about Meghan Markle's lawsuit against the press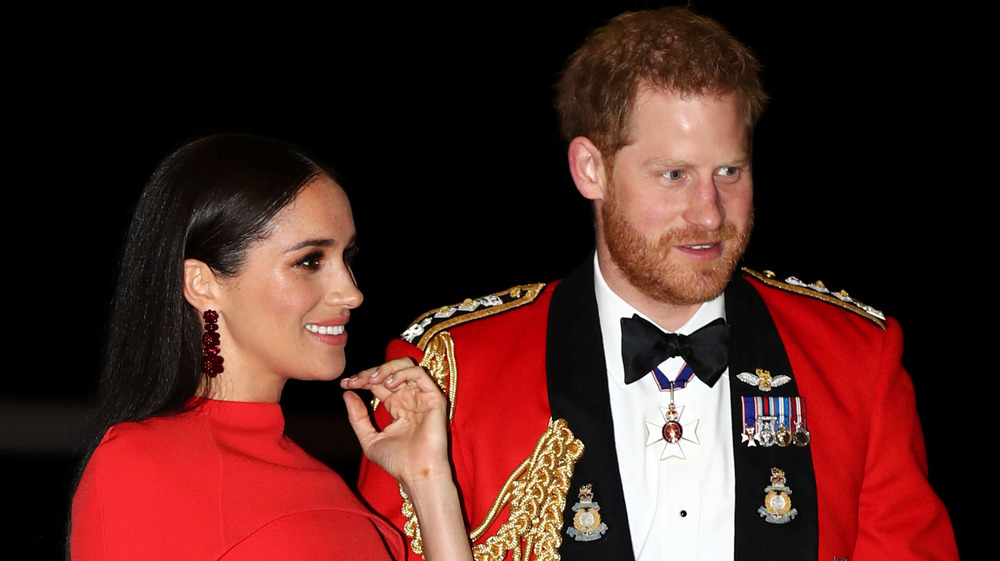 Wpa Pool/Getty Images
In her statement, Markle also alluded to the issue of fake news, saying "the world needs reliable, fact-checked, high-quality news. What The Mail on Sunday and its partner publications do is the opposite" (via People). It is obvious from Harry and Meghan's infamous move to California (a.k.a. Megxit) that the royal media storm became too much to handle. This fact is made even clearer by Markle saying that "for these outlets, it's a game. For me and so many others, it's real life, real relationships, and very real sadness."
Markle's case was supposed to go to trial, which would have potentially put her on the stand against her father in a London courtroom. This possibility would have ignited the media frenzy even further, and would have been deeply embarrassing for everyone involved, particularly the tight-lipped royals. However, High Court Justice Mark Warby has ruled that a trial would be unnecessary, and ended the case with a win for the Duchess (via USA Today). 
Now that Markle has scored her win, she is seeking damages for her claims. However, she would not keep any of the money, instead giving it to an anti-bullying charity of her choice. It is clear Markle sees this as a win against the media at large, maintaining in her statement that she shares "this victory with each of you — because we all deserve justice and truth, and we all deserve better."