Windy City Rehab's Alison Victoria Reveals Meaningful New Tattoo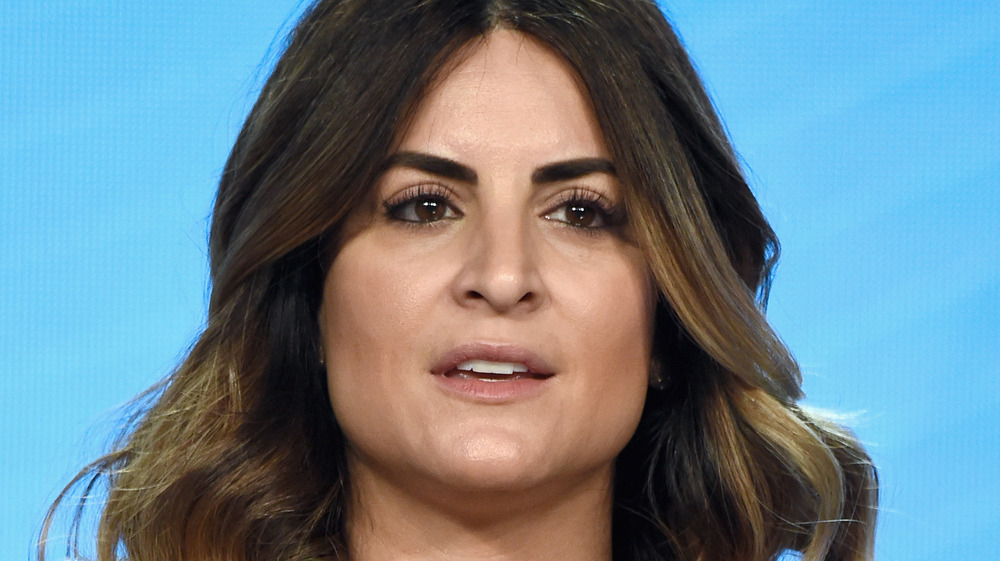 Amanda Edwards/Getty Images
It has been another challenging year for HGTV personality and interior designer Alison Victoria. The Windy City Rehab host announced on Instagram that she'd lost her father on January 12, writing, "He showed up. Without hesitation. Without reservation. He was just there to support and soak it all in with so much pride for his children." She noted that he'd retired from being a federal judge at 84, having had an "infectious" work ethic, and that he made "a lasting impression" on everyone.
On Wednesday, February 10, she paid tribute to her late father by sharing a new tattoo on Instagram that simply reads, "Dad." In the caption, she wrote, "He never forgot an occasion to send a card," adding, "Always signed Dad. May your memory be eternal. I love you always and forever. Thank you for this perfect, forever reminder." The tattoo, which appears to be her father's signature, was given by tattoo artist Winter Stone.
It's been a rough period for the HGTV star
Victoria made headlines in 2020 when it was revealed she and former partner and HGTV co-star Donovan Eckhardt had been sued in December 2019 for fraud by clients who claimed a home they'd purchased from the duo was in poor condition, according to the Chicago Sun-Times. 
Victoria and Eckhardt worked together on DIY Network's Kitchen Crashers and on the first two seasons of HGTV's Windy City Rehab. Victoria's house-flipping business suddenly encountered other lawsuits and stop-work orders, which she's appeared to credit to Eckhardt's alleged mishandling of funds (via Chicago Sun-Times). The messy co-host drama played out over the course of the popular show's second season. "I would wake up every day and just want to keep the blinds closed and the covers over my head," she told People. 
While the two partners split ways, Eckhardt filed his own lawsuit against HGTV and the production company behind the show in January, alleging he was unfairly portrayed as a "villain" (via Chicago Sun-Times). The new lawsuit was revealed the day before Victoria announced she'd lost her father. "I've gone through hell," she recently told the hosts of HGTV House Party, a new talk show on Discovery+, as reported by People. "I'm not even close to being back — at all. I'm not past it. It's not like 'Oh, she had the hardest year of her life,' like, no, I'm having it." No wonder she got a tattoo of something positive — a reminder of her dad and his love.