Heidi Klum's Teen Throwback Pics Will Blow Fans' Minds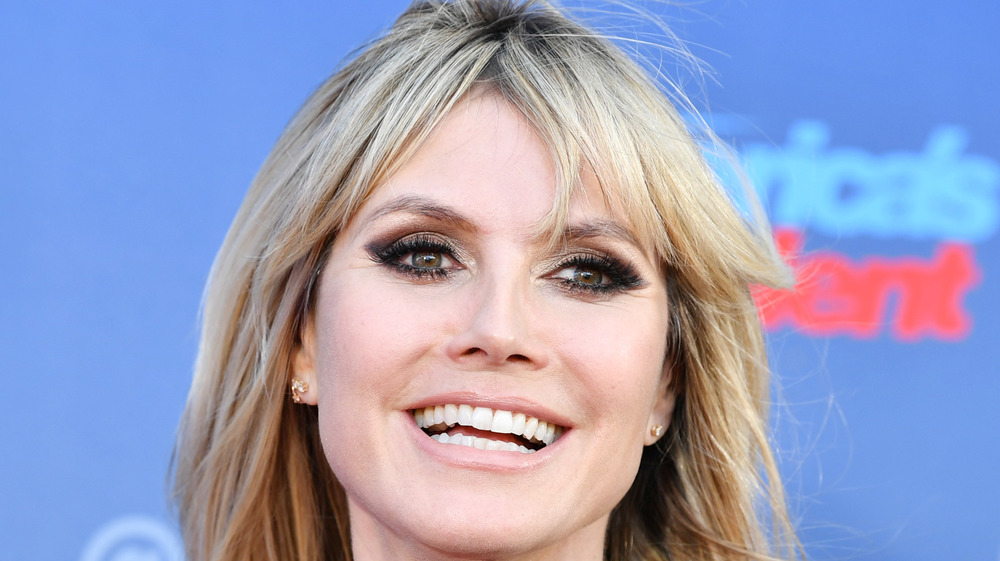 Amy Sussman/Getty Images
Supermodel Heidi Klum took to Instagram to wish her mom Erna Klum a happy birthday, sharing some throwback photos of the pair of them writing "Happy Birthday MAMA I LOVE YOU." The post is a quick but very sweet little glimpse into Klum's life. The snaps include baby Heidi held by her mom, a winter sledding moment, some vacation moments, and the pair of them with oversized neon colored wigs. And from the looks of things, the two of them really rocked bangs trends of the '70s and '80s.
Erna worked as a hairdresser when Heidi was growing up (via Forbes), which might explain the fantastic hair styles. The 47-year-old model has posted pics with her mom before, including one this past December that had three generations of the beautiful Klum women all together in celebration of Heidi and her daughter Leni's Vogue Germany cover. And a few months earlier in October, the America's Got Talent judge was spotted out and about with her mother and kids in Berlin (via Daily Mail). Through the years, Erna has helped out with her grandkids, seen pictured with them at the beach and around Brentwood (via Zimbio).
Heidi Klum looks close with mom but things may be strained with dad
Klum grew up near Cologne, Germany where, as she told Forbes, "We weren't poor, but we didn't have a lot of stuff." And she compared her lifestyle to her mother's more traditional one, saying that the family structure her mom had was "a husband at home who goes to work every day and then comes home at six."
While Klum and her mom look close, things may be a bit strained between her and her dad. Klum's dad worked for a cosmetics company when she was growing up (via Forbes), and for decades he was managing his daughter's career, but after he didn't attend her wedding to Tom Kaulitz in August 2019, the two seem to have gone their separate ways business-wise (via Daily Mail). He had been her manager since 1992, but his model daughter dissolved the German company the two had started together in 2005 and started her own without him (via Star).