Noah Centineo: The One Scene In To All The Boys: Always And Forever That Makes Us Love Him Even More
This content was paid for by Netflix and created by The List.
Noah Centineo makes fans' hearts soar just about every time he appears on screen as Peter Kavinsky in the To All the Boys I've Loved Before film series. But it's especially exciting to see him pull off a grand romantic gesture. 
In To All the Boys: Always and Forever, Peter and Lara Jean Song Covey (Lana Condor) have finally moved on from the outside influences who tried to keep them apart, and they are now fully, 100 percent committed to being the world's cutest movie couple. While that does not mean they don't still have complications to contend with, their devotion to one another is completely pure and leads to some swoon-worthy exchanges, including the ultimate prom-posal scene.
Peter is hardly the only guy at Adler High to get creative with his prom night invite, but there are so many layers of thoughtfulness wrapped into his overture that it's easy to see why Lara Jean would instantly say yes — and why she saved her bad news about not getting into Stanford for another time. More importantly, the scene also reminds us of several reasons why we love Noah Centineo so much in this role. Let's dig into all the reasons we love this moment from To All the Boys: Always and Forever.
Embracing the '80s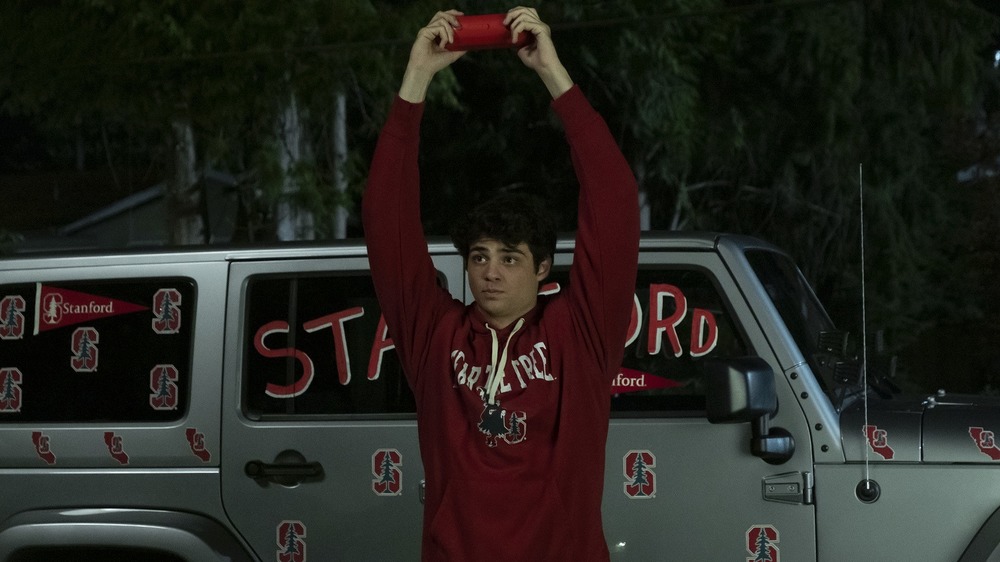 Katie Yu / Netflix
In To All the Boys I've Loved Before, Peter and Lara Jean strengthened their bond during a screening of Sixteen Candles, and at the time he joked about being more handsome than the film's lead hunk Jake Ryan — another brown-haired heartthrob with good looks and popularity to spare. So it's only fitting that to kick off what Peter hopes will be a memorable evening, he turns to another classic of the era for inspiration. Peter channels John Cusack's boombox serenade from Say Anything to celebrate the (false) news that Lara Jean has been accepted to Stanford University. Instead of Peter Gabriel's "In Your Eyes," he blasts the school's unofficial fight song "All Right Now" outside of her window, but the sentiment is still the same.
Noah Centineo has certainly shown off his ability to bring some theatrics into his courtship scenes before — in The Perfect Date, his character Brooks Rattigan basically gets paid to cosplay as wildly fictional versions of himself during pretend dates. But there's still something special about seeing Centineo embracing his inner Brat Pack beau and putting on a show like this. Centineo is today's version of the ultimate movie hunk, and moments like these only prove it even more.
The thoughtful jock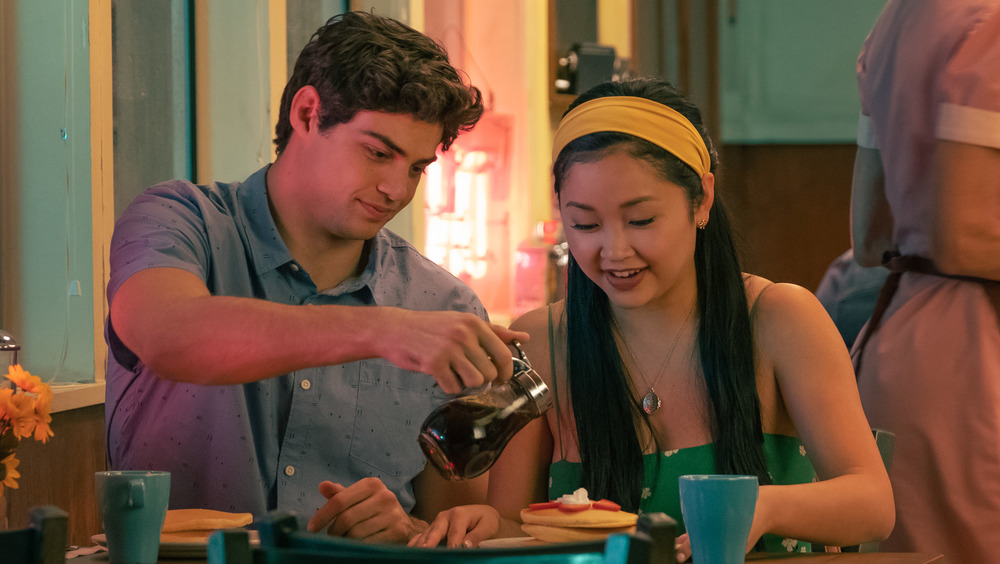 Katie Yu / Netflix
Peter Kavinsky may be a shoo-in for the title of prom king, and he's also a star lacrosse player who's got a prestigious athletic scholarship already lined up. However, he's definitely not a stereotypical jock. As the prom-posal scene plays out, we're reminded of just how remarkably thoughtful and introspective he is. Not only does he take Lara Jean to the diner where they spent some time together before they became more than friends, but he offers up some self-deprecation to explain what that locale means to him. "You were wearing that blue jacket and that little dress, and you were calling me out on all my s***," he says. "And I knew then that I was falling in love with you."
Even outside of the To All the Boys trilogy, Noah Centineo is no stranger to playing an athlete with a gentle soul. In Sierra Burgess Is a Loser, his character Jamey is a football player who has a way with words, while in SPF-18, his character Johnny Sanders is a surfer with smarts and a big heart. But it doesn't get much better than the sight of him dressed up to celebrate his future as a star collegiate athlete but still serving up some pancakes with a sweet little story on top.
Getting silly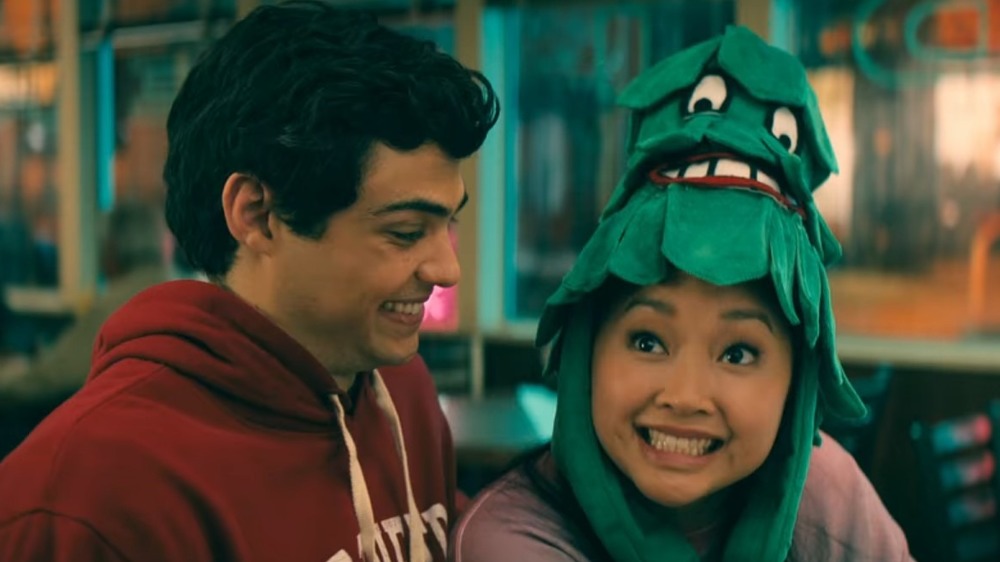 Netflix
Another aspect of Noah Centineo's skills that we really get to see on full display in this scene is just how unabashedly silly he can be. Centineo is totally believable as the guy who would gladly wake up all the neighbors to stage a celebratory song and dance session while sporting a cheesy grin. And of course he pulls off playing the ultra-proud boyfriend who would make a ridiculous tree hat mandatory for Lara Jean as he takes her out for some breakfast at night.
Centineo's playfulness has been a hallmark of his portrayal of Peter Kavinsky, and he particularly leans into that side of the character near the end of this scene. After he accidentally chooses Little Richard's "Tutti Frutti" as his love song with Lara Jean, he decides to just go with it. As if he wasn't already the coolest kid on the West Coast, he nails the first "Womp bop a loo- ah, a-lop bomp bomp!" line without missing a single beat, sharing his joy with everyone in the diner and, as always, viewers at home.