Drew Carey Dishes On The Price Is Right Cheating Scare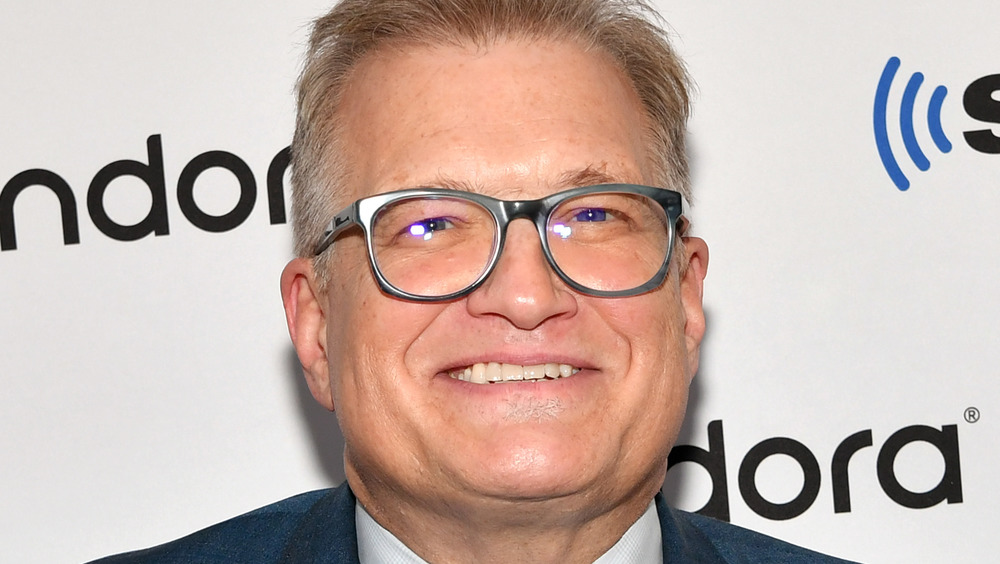 Slaven Vlasic/Getty Images
If there were an Emmy award for "Most Wholesome TV Show," odds are good that The Price is Right would take it every year. The long-running game show — first hosted by Bob Barker and now by comedian Drew Carey — is a perennial family favorite, and not often the program most associated with scandal. That is — with one exception. Recently, during his appearance on the SiriusXM show Jeff & Larry's Comedy Roundup, Carey revealed a behind-the-scenes mishap involving a college student, a fishing wire, and a game of Plinko (via HuffPost).
The year was 2008 and it was only Carey's second season of hosting, having taken over for the legendary Barker. It was business as usual over at The Price is Right, when suddenly, a college student playing the game bulldozed the prior Plinko record when she got $10,000 three times in a row. For the uninitiated, players of the game Plinko toss a chip onto a giant board, with the goal of landing said chip in the $10,000 slot — instead of the other, lesser $0, $100, $500, and $1,000 slots.
"People were on their feet, jumping up and down and cheering. I mean, the crowd was going wild. She dropped the fourth chip, the floor director comes over, stops the chip, and leans in to me and he goes, 'The game is fixed,'" Carey recalled.
Hanging on a wire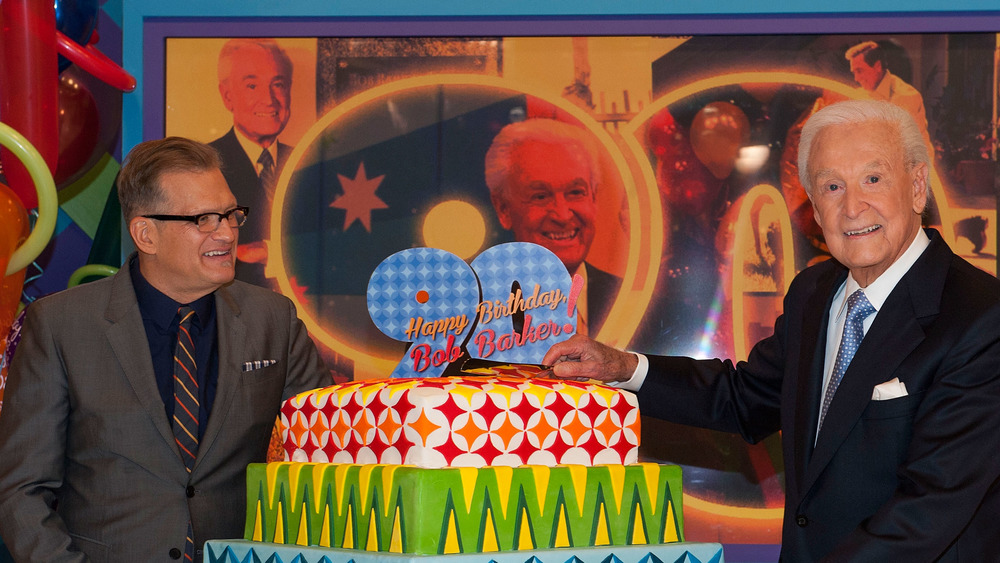 Valerie Macon/Getty Images
So here Drew Carey is, fresh into his hosting tenure of The Price is Right, and already he thinks the show is poised to be on the verge of a major cheating scandal (via HuffPost). "'I'm going to jail. I'm losing my job. There's gonna be a scandal,' all these emotions going through my head," Carey shared.
But as it turns out, there was something of a fishing wire SNAFU. Prior to the show's premiere, the crew had shot a commercial promoting the show, and when they were finished, didn't remove the extremely hard-to-see fishing wire that ensured whoever played Plinko would be a winner. Ultimately, the decision-makers at The Price is Right decided that the contestant would get her $30,000, but that it "couldn't have them count for her overall total, as that can determine how a contestant does later in the show."
Ultimately, everything was resolved, but you can't blame Carey for feeling anxious. He certainly had some big shoes to fill when stepping into this role. Barker, who celebrated his 97th birthday in December 2020 (via TV Web), hosted the game show for 35 years, from 1972 to 2007, collecting 15 Emmy awards along the way, including 12 as a host, which is more than any other performer (via the Television Academy).
However, with almost 13 years of hosting under his belt, Carey seems to have gotten the hang of it. And certainly, the crew now remembers to check every time for fishing wire.