Abigail Breslin Gives A Heartbreaking Update On Her Father's Struggle With COVID-19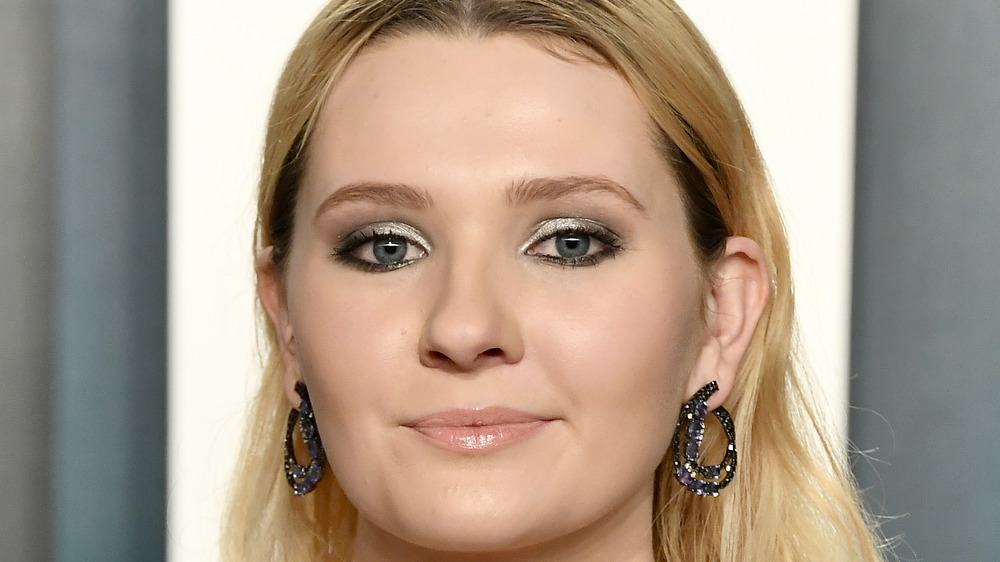 Frazer Harrison/Getty Images
Abigail Breslin has revealed that her father is in the hospital with COVID-19 (via Daily Mail). Earlier this week, the 24-year-old actress shared the news on Twitter, saying, "Hi guys. Unfortunately, this post isn't one I ever thought I would have to make. I'm asking for prayers and positivity sent this way for my daddy, Michael, who tested positive for COVID-19 and this morning had to be placed on a ventilator." Breslin added, "We are continuing to stay positive and know he's under great care. I'm extremely thankful for the nurses and doctors who are working hard to make sure he fights this virus."
On Friday, the Little Miss Sunshine actress took to Instagram to remind people about the importance of wearing masks. "This is me saying that if you asked my dad, a mask is FAR LESS uncomfortable than a ventilator," she wrote (via People). "So stfu. And wear your damn mask. Please." 
Naturally, the post brought out the anti-mask trolls, including one who commented, "A fake a** virus that only kills weak a"" people" (via E!).  
Breslin shot back, "You're disgusting." According to People, she then took a screenshot of the comment, which has since been deleted, and shared it on her Instagram, writing, "People like this are why people like my dad are fighting for his life. Shame." 
Why Abigail Breslin is clapping back at trolls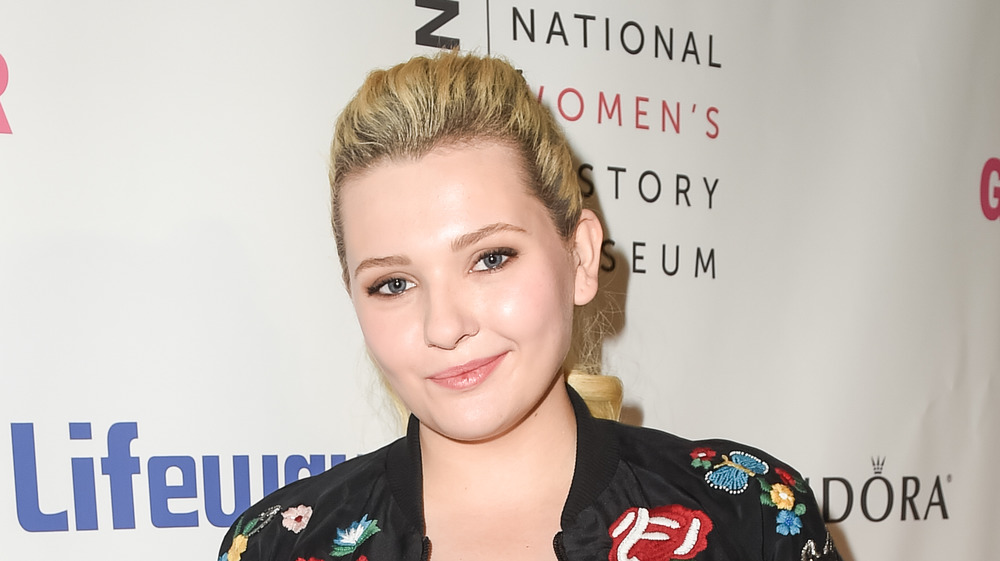 Emma Mcintyre/Getty Images
Abigail Breslin didn't waste any more time or energy on the trolls and quickly shut them down. As the Daily Mail reported, she tweeted, All right, new rule: If you don't believe in wearing a mask/wanna try and cite to me why COVID isn't real/wanna be a [d-bag] in general ... please unfollow me. And stop saying anything to me. Cool? Great."
Fortunately, there were more people on social media wishing Breslin and her family well and praying for her father's recovery. As People reported, Breslin tweeted, "I firmly believe in the healing powers of prayer and positivity. On behalf of the entire Breslin clan — thank you. Will update you as I know."
On Saturday a fan reached out to Breslin on Twitter asking how her dad was doing, to which she replied that there was not much to report, "but we are more hopeful each and every day." 
It seems that Breslin and her father are very close. As she tweeted, "I'm so used to talking to dad multiple times a day. I still call and talk to him thanks to INCREDIBLE nurses who work so hard and make sure he can hear me, even though he's not conscious. Can't wait to hear his voice again. I love you dada."