This Is How Eddie Van Halen And Valerie Bertinelli Met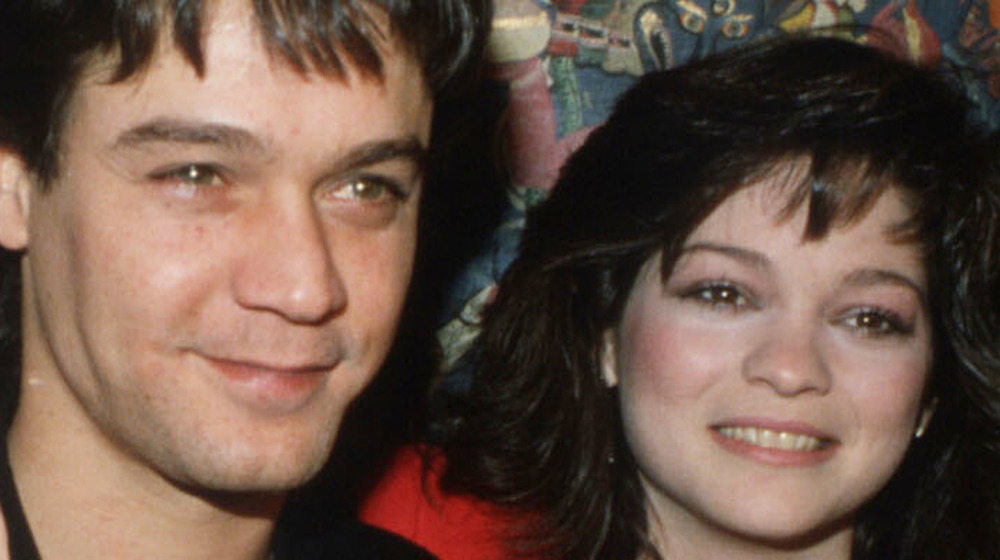 Forrest Anderson/Getty Images
Eddie Van Halen and Valerie Bertinelli came face-to-face for the first time on August 29, 1980, during one of his band's "Invasion" tour dates. 
Less than one year before embarking on a 20-year marriage, Bertinelli ventured backstage with her brothers at the Hirsh Memorial Arena in Shreveport, Lousiana, where she immediately hit it off with the "cutie."
"I took a look at the 8-track cassette that was in the back of my Corvette ... and I saw a picture of Ed, and I went, 'Oh, yeah, I'll be going. He's a cutie,'" Bertinelli told Oprah in February 2008 of her reasoning for attending the show.
Meanwhile, in a November 1981 interview with People magazine, Van Halen admitted he was just as excited to meet his future-wife after seeing her on episodes of One Day at a Time. "I'd seen her on the show and thought ... hmm, I'd like to meet her. When she turned up I was amazed," he recalled, admitting that he was "very nervous" about meeting the actress.
Looking back on the moments that followed their introduction, Bertinelli said that after Van Halen's show, she and Eddie sat and talked "for hours and hours" about their lives, including their childhoods and their fear of people in the entertainment business via People.
Eddie Van Halen and Valerie Bertinelli had immediate chemistry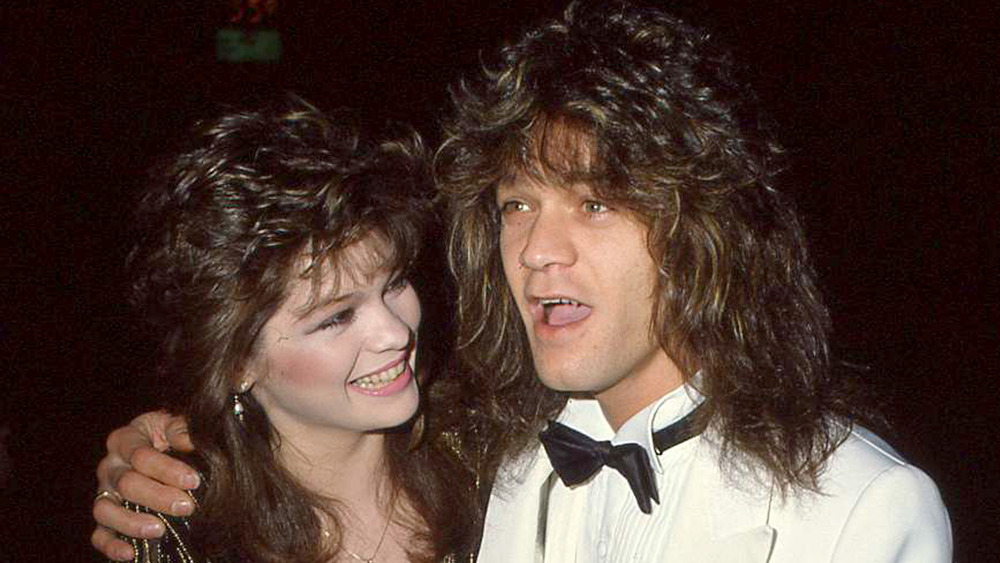 Kevin Winter/Getty Images
Following Van Halen and Bertinelli's comments regarding their first meeting, Van Halen's manager and friend, Noel Monk, spoke out in his 2017 book, Runnin' with the Devil.
"It was kind of cute to see them together," Monk wrote (Yahoo! News). "They were both clearly nervous and somewhat reticent. This struck me as a sign of genuine chemistry."
According to Monk, he could see clearly that Van Halen and Bertinelli's feelings for one another were completely pure and authentic due to their behavior, which included "stammering and blushing" from Bertinelli. "And Edward? Here was a guy who went out onstage every night and performed, wizardlike, in front of thousands of adoring fans. In the presence of this young woman, however, the rock star facade melted away," Monk shared (via Yahoo! News).
After Van Halen's death in October, 2020, Valerie shared a throwback photo of the two of them with their son, Wolfgang, on her Instagram page and told her late love that he changed her life forever. "40 years ago my life changed forever when I met you," she wrote. "I will see you in our next life my love."