This Is What Margaret Alford From The Addams Family Looks Like Today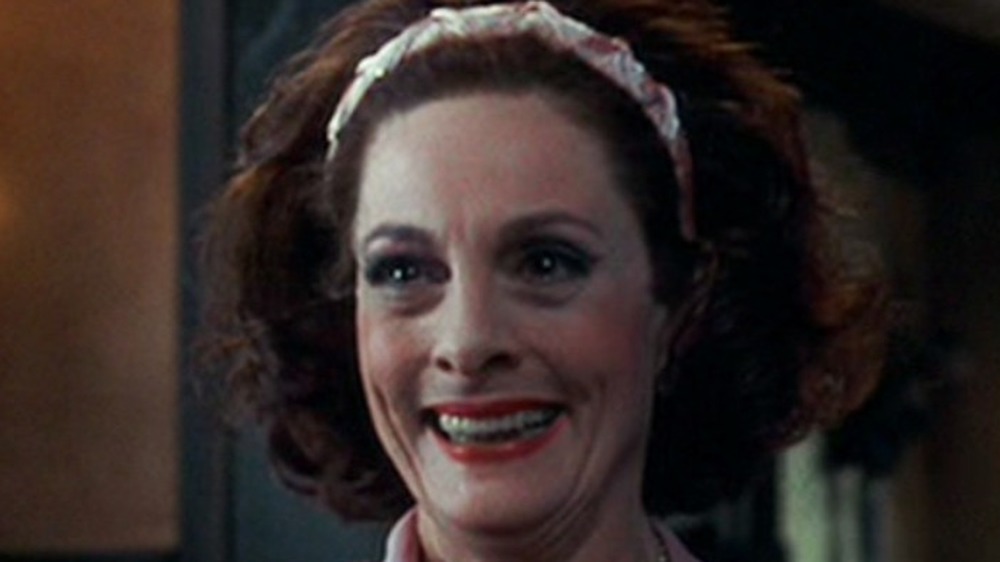 Paramount Pictures
It's tough to believe, but The Addams Family turns 30 in 2021, which means we're all getting really old. The iconic family film finds the Addamses pushed out of their palatial residence by their dastardly accountant, a fake German psychiatrist, and her son, who's purporting to be Fester (and actually is the man himself, as it turns out). Naturally, hijinks ensue as the kooky clan fights to regain control of their home and considerable fortune before it's too late. 
Margaret Alford is the ostensible straight-man, or woman, whose husband Tully (played by Cher's Dad in Clueless, Dan Hedaya) is so focused on getting his grubby mitts on the contents of the Addams family vault that he neglects her. In a shocking turn of events, Margaret ends up marrying Cousin It as a result. Margaret actually turns out to be the perfect addition to the Addams Family, strangely enough. The actress who brought her to life is similarly remarkable. 
Dana Ivey is a bonafide icon — but she's not Maggie Smith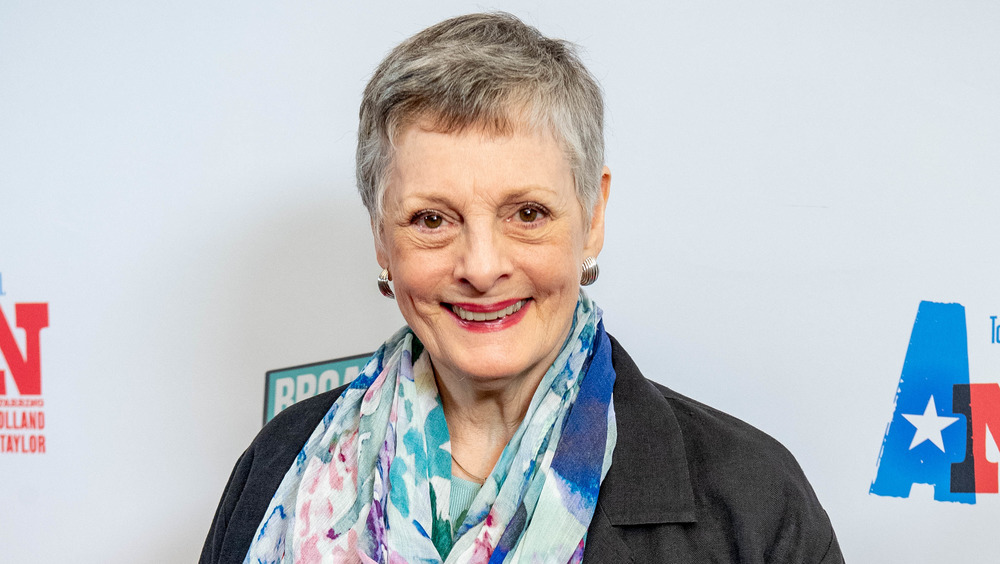 Roy Rochlin/Getty Images
Dana Ivey was already a legend of the stage and screen before 1991 rolled around. Ivey appeared in The Color Purple and enjoyed a recurring role on Easy Street prior to starring in The Addams Family and its equally-thrilling sequel. She followed up Margaret with impressive roles in the likes of Home Alone 2: Lost in New York, Sleepless in Seattle, Law & Order, and Frasier. As the Huffington Post noted in a 2013 interview with the actress, Ivey has been nominated for five Tony Awards over the course of her impressive theater career. Of her time on The Addams Family, Ivey gushed, "It was a wonderful, fun thing. I'm so thankful ... I learned so much on it. It was a fabulous experience."  
As for working with Cousin It, who was portrayed by actor John Franklin in a full hair suit, the actress admitted, "It was strange to do, but you just throw yourself into it" (via Huffington Post). In the follow-up movie, Addams Family Values, Margaret marries and even has a baby with Cousin It (their offspring is hilariously nicknamed What). Revealing to the Huffington Post that New Yorkers typically recognize her more from the stage, Ivey struggled to choose her defining role overall, explaining, "Every role I play is like a child. It's something that you pour yourself into and you care about. They're all different. They're all wonderful." She did make it clear, however, that being mistaken for Dame Maggie Smith, while flattering, simply reminds Ivey that her career pales in comparison.
The lovable actress acknowledged to the Huffington Post, "Even though I don't feel like I've 'made it,' I have a wonderful feeling of fulfillment about a lot of the experiences I've had in my work, primarily in theater."