Kristen Wiig Tells The World The Names Of Her Twins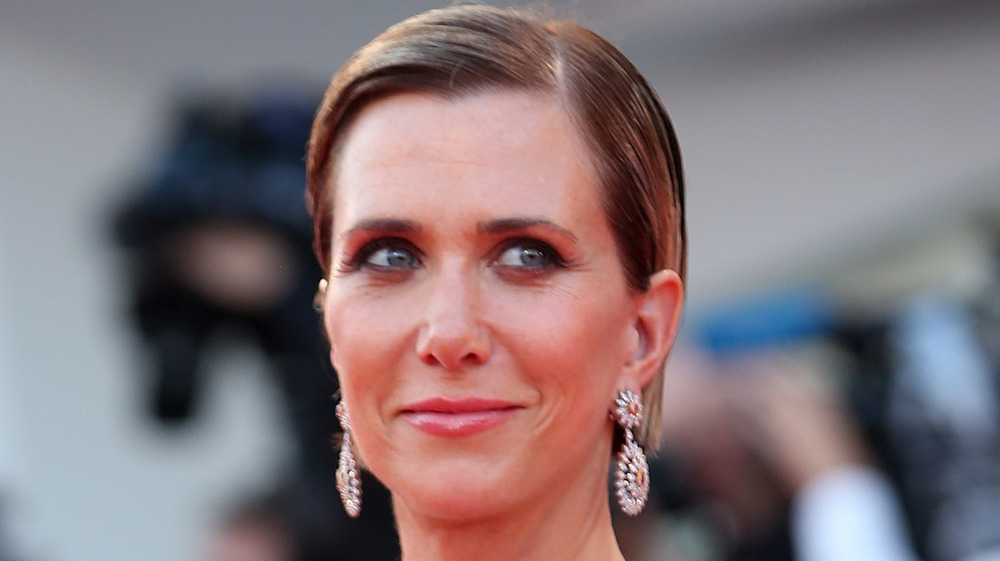 Franco Origlia/Getty Images
In June 2020, Kristen Wiig revealed that she and her now-husband Avi Rothman had twins via a surrogate. Fast forward to 2021, and their names have finally been revealed (via the Daily Mail). At the end of her latest film, Barb and Star Go to Vista Del Mar, the actor credits her twins Luna and Shiloh in the special thanks section.
Wiig also confirmed that she and Rothman had a private wedding ceremony sometime in January, telling Howard Stern on Feb. 9 (via YouTube) that she was enjoying being at home with Rothman and their babies, despite being a little apprehensive about going back to work. "Right now I'm not going to an actual set, but because of all this stuff [film promotion] I'm not as present as I would like to be and it's really hard," the actor explained.
"I'm convinced they're going to forget who I am if I'm gone for a day ... but they're really young right now and I have that as an advantage because they don't really know when I'm not there. But that time is coming and I'll do my best to balance and they will come first."
Kristen Wiig and her husband Avi Rothman tried IVF for three years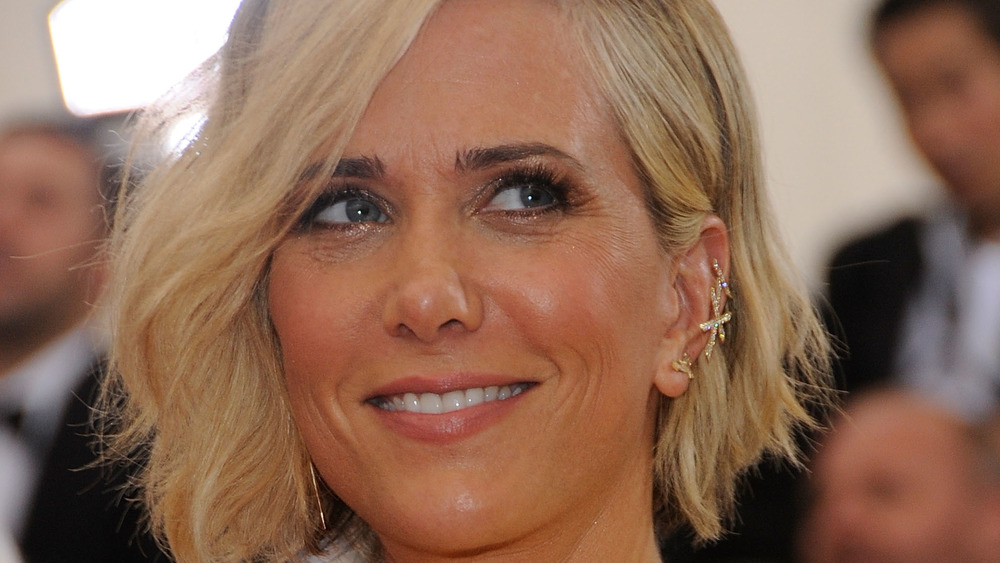 Rabbani And Solimene Photography/Getty Images
However, it seems Wiig has been there for the majority of their twins' firsts, as she proudly explained on the Late Show with Stephen Colbert (via Elle). "We're cruising, crawling, they're very close to starting to walk around ... yeah, they're going to fight back and they're twins so they're going to team up."
Wiig and Rothman had their children through surrogacy, a process the couple tried to keep private until they were photographed with the babies last summer (via InStyle). Up until that point, the couple had been together for five years, "and three of them were spent in an IVF phase," Wiig told InStyle. "As private as I am and as sacred as this all is, what helped me was reading about other women who went through IVF and fertility stuff," the actor said. "It can be the most isolating experience. But I'm trying to find that space where I can keep my privacy and also be there for someone else who may be going through it."