The Heartbreaking Death Of Rush Limbaugh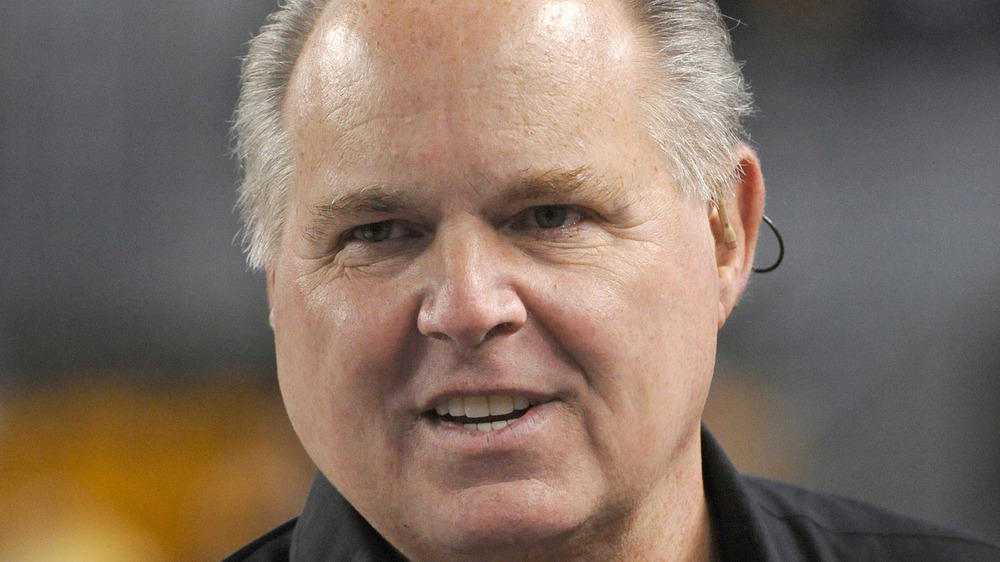 George Gojkovich/Getty Images
Details are just emerging about Rush Limbaugh's death. According to the New York Post, the 70-year-old radio show host's passing was confirmed by his wife, Kathryn, on his show Wednesday. Fox News reports the 30 year conservative radio veteran died from stage 4 lung cancer. NPR notes the often controversial Limbaugh shared his diagnosis a little over a year ago.
On his show, which according to iHeart Radio, counts 43 million loyal listeners among its audience, the Missouri native said, "I wish I didn't have to tell you this, and I thought about not telling anybody. I thought about trying to do this without anybody knowing, because I don't like making things about me. But there are going to be days when I am not going to be able to be here because I'm undergoing treatment, or I'm reacting to treatment."
A day after announcing his health news, President Donald Trump awarded him the Medal of Freedom during his State of the Union address (via CNN).
Social media reacts to the death of Rush Limbaugh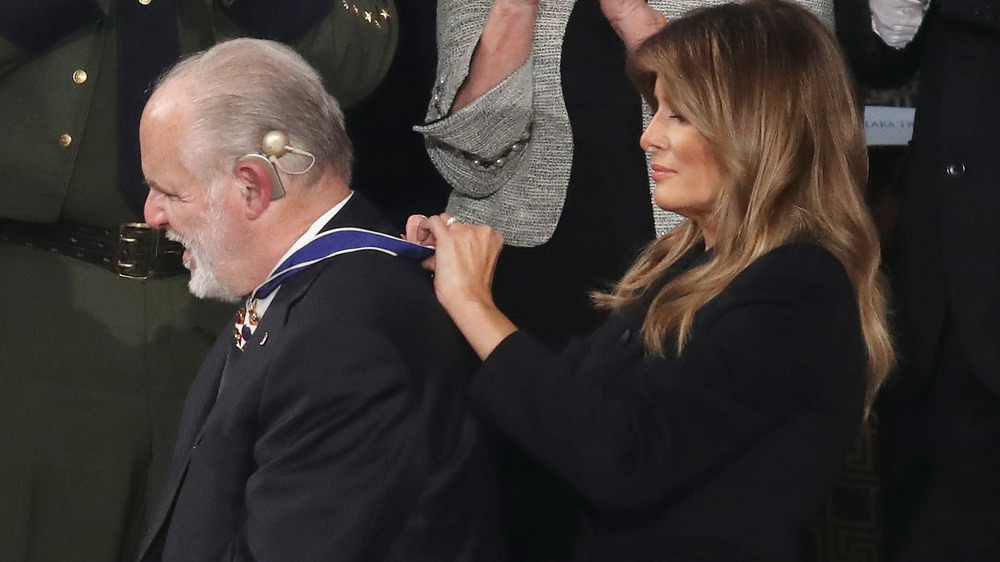 Drew Angerer/Getty Images
Despite sometimes being a polarizing voice in politics, Twitter users were quick to honor Limbaugh upon hearing of his death. Fellow conservative commentator Jesse Kelly wrote, "The best there ever will be. Educated entire generations of Americans. The man cannot possibly be replaced. Rest In Peace, #rushlimbaugh." Many fans noted the radio legend fought hard, and wished his family well.
Limbaugh is survived by his wife of 11 years (via Heavy). The radio host was married three other times as well, according to Today. He does not have any children according to Biography.
Of course, plenty of folks on social media did not have kind things to say about Limbaugh upon hearing of his death. But no matter how one feels about the host's views, there is no doubt he led a big life, and influenced many people.