Why Britney Spears' Latest Instagram Photo Is Raising Eyebrows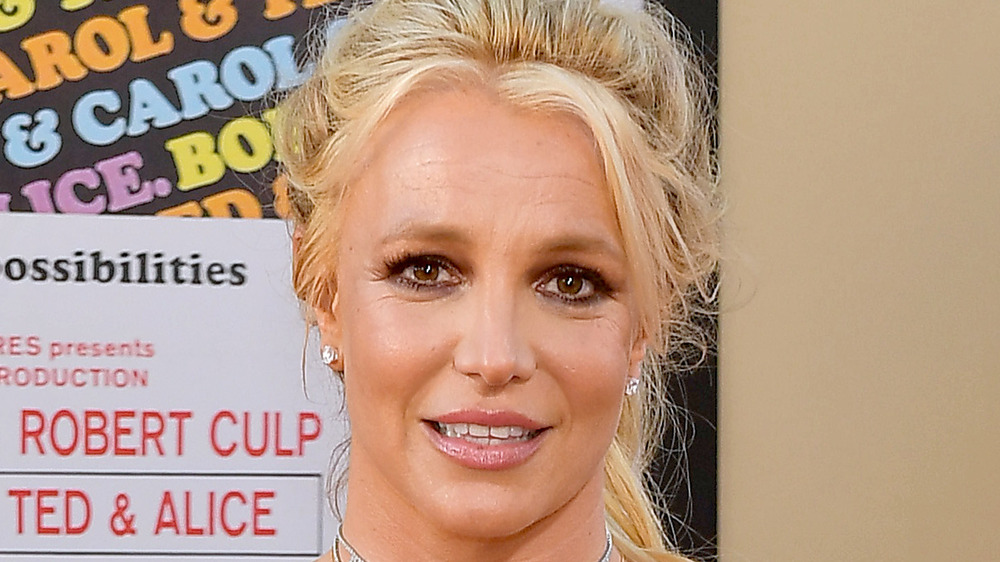 Matt Winkelmeyer/Getty Images
Long before the recently-released New York Times Presents documentary, Framing Britney Spears — which delves into the singer's career, the media's treatment of her struggles, and the immensely controversial conservatorship that has left her father in charge of virtually every facet of her life for over a decade — fans were positive her social media accounts were sending coded messages for help (via the Daily Mail). The "Free Britney" movement is comprised of countless fans of the once-crowned "Princess of Pop," who have been coming up with theories about Brit's Instagram account for a long time. Some think she wears certain colors as an S.O.S.; others believe the multiple photos she shares in virtually the same outfit and pose mean someone else entirely is doing the posting; some worry that her erratic dance videos are being recorded without her knowledge. The conspiracies abound. 
But on Feb 16, 2021, Spears posted a photo to her Instagram that gives far more fodder to the maybe-she's-trying-to-send-a-message fire: an image of a scrabble board covered in words (and non-words). Alongside the picture, the star wrote the caption: "Can you find a word that isn't actually a word???? Sometimes it's fun to make ones up." Cue the avalanche of comments from fans trying to decipher what they assume to be a hidden code. Here's why Britney Spears' latest Instagram photo is raising eyebrows.
Fans are seeking a hidden message in Britney Spears' latest Instagram post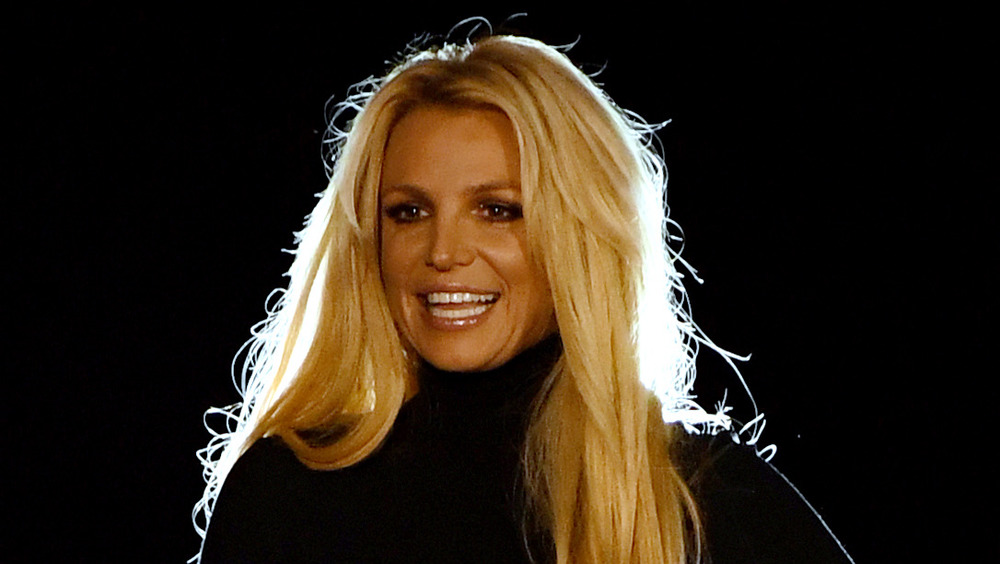 Ethan Miller/Getty Images
After Britney Spears shared her Scrabble board post, the comments section exploded with fans saying things like this (via the Daily Mail): "She's talking to us though code. Let's get to work," "Not me looking at this like a hidden clue from National Treasure," "Please someone crack the code, she's trying to tell us something," and "Now THIS is a puzzle I'll be trying to solve all night." 
As of this writing, there were over 11,400 comments on the post, and after scrolling for a long, long time, we couldn't find one that didn't include something about finding a hidden message. In the firestorm of controversy the Framing Britney Spears documentary has caused, and the renewed, invigorated public support for Spears in the face of its release, it is unsurprising that a post like this would cause such an uproar. The fans who love the pop star are desperate for assurance that she's alright, and we imagine until and unless something changes in regard to her conservatorship, their attempts at deciphering messages and sending out a lifeline to their beloved singer will continue.