Mom Is Ending After Season 8. Here's Why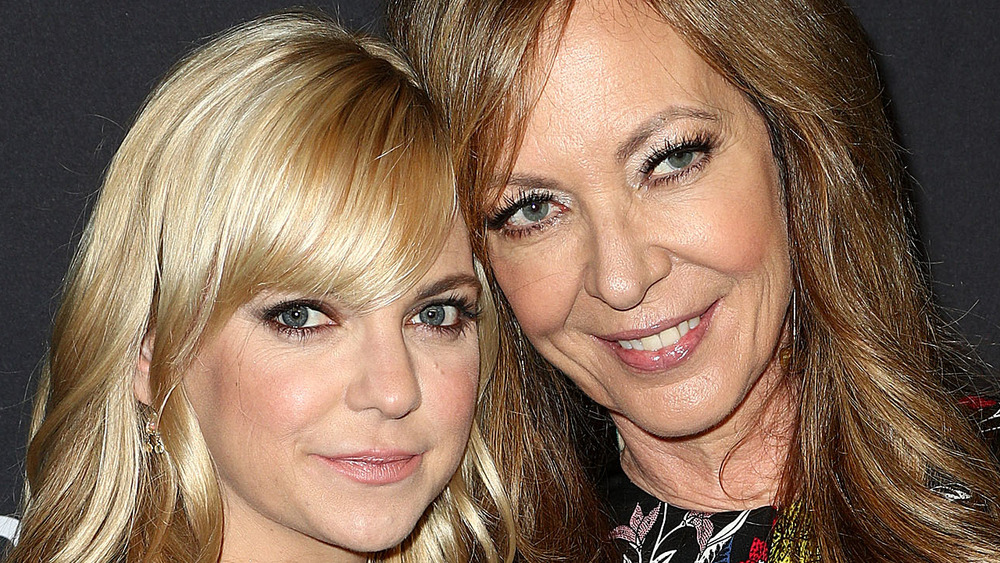 Frederick M. Brown/Getty Images
The CBS Network series Mom is set to end after eight seasons on air, according to Deadline. Eight seasons! In the sitcom world, this series can be considered a geriatric. The abrupt ending may come as a surprise to many fans considering the show has snagged two Emmy wins and five nominations. And, as of most recently, it was nominated for three Critics Choice Awards (via Deadline). There is no doubt the show is considered a success, but like a lot of things in life, even good things must come to an end.
CBS hasn't given any concrete reasons for the cancellation of the still popular show, but there are some pretty obvious motives as to why the network isn't pushing for it to go on. For one, the absolute star of Mom is the main mom, Allison Janney. And her contract is set to noticeably end at the same time as the end of season eight (via Deccan Chronicle). Untimely coincidence, or real reason why the show has been cancelled?
And even though the series is currently sitting at a comfortable spot on the ratings charts, it has experienced some major behind the camera drama this past year, too.
The show's mother-daughter duo abruptly became just one mother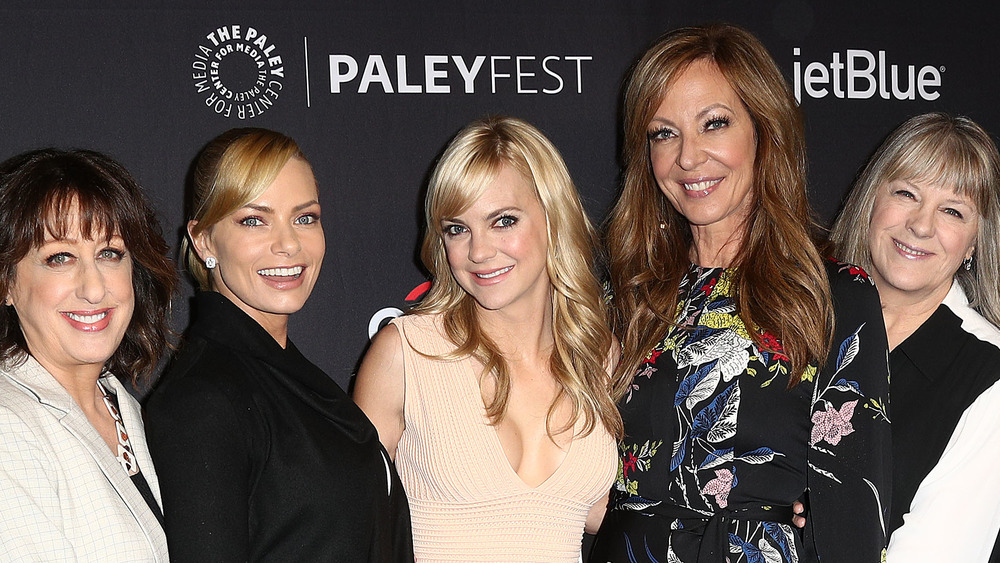 Frederick M. Brown/Getty Images
Janney was left with some heavy weight on her shoulders when her fellow co-star, Anna Faris, the daughter of the show's mother-daughter duo, abruptly left six months ago to pursue other opportunities. "It's a huge loss for the show to not have Anna because she was part of creating a character, Christy, that everyone fell in love with, who was so lovable and warm and gullible and funny and we will miss her so much," Janney admits (via ET).
Mom's cast members appear to be just as sad as the show's fans. Kristen Johnston, who portrays Tammy Diffendorf on the series, shared her disappointment with her fans after learning of the show's cancellation. "Such a huge bummer. This show has been such a total joy & honor to be a part of," Johnston wrote on Twitter. "It's been life-changing for me to be on a show that's about recovery & women supporting each other thru thick & thin. Plus, 'Mom' has the BEST fans ever," she wrote.
There is no word yet if Faris will make a series finale cameo. But Johnston assures disappointed fans by sharing, "Well, we have a bunch more left in this season, it's not over quite yet," (via Twitter). Mom's series finale has been set for May 6 in its Thursday 9 p.m. time period (via Screen Rant).