Gabby Douglas' Net Worth: How Much Money Does The Olympian Have?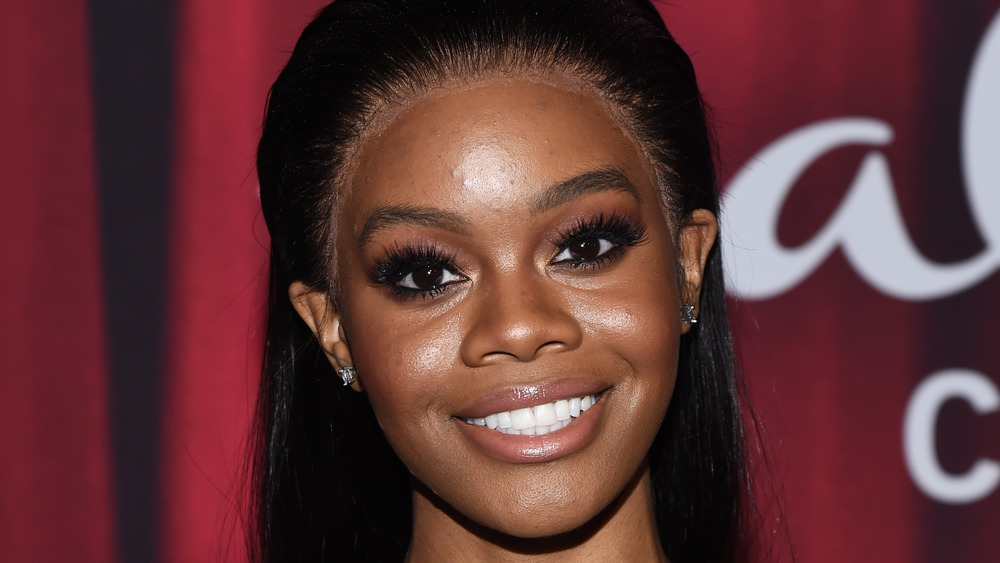 Amanda Edwards/Getty Images
Gabby Douglas is a force to be reckoned with. The talented gymnast stunned the world with her performance at the 2012 Olympics in London, where she brought home the coveted gold medal for the Individual All-Around, as noted by NPR. That made her, according to her website, "the first woman of color of any nationality and the first African-American gymnast in Olympic history to become the Individual All-Around Champion." Of course, Douglas also snagged a gold medal for the women's gymnastics team's overall performance that year, quite the accomplishment for any athlete.
When she's not flipping through the air on the Olympic stage, you can find Douglas in other high places. Most notable, she's been crowned as the winner of the first ever season of The Masked Dancer, according to CNN. Douglas opened up about the experience in an Instagram post: "it was a huge honor to be apart of the show. i loved every single moment," she gushed, "i loved that you all made it about family, heart, passion, joy, and character. i will forever cherish this experience." Congrats, Gabby!
What is Douglas' net worth?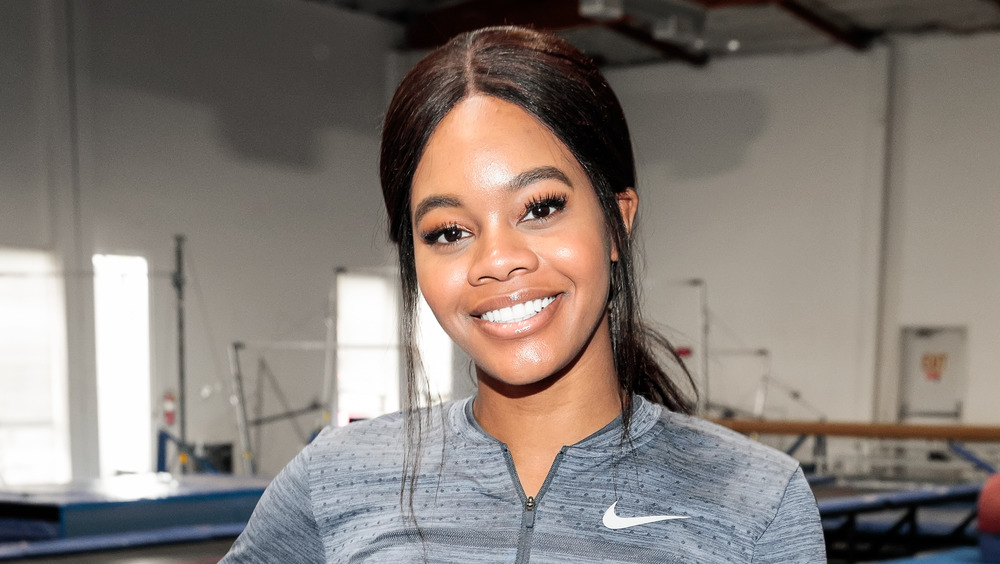 Rich Polk/Getty Images
So how much money does Douglas have in her bank account? While we don't have her bank statements (we wish we did, though), we do know that Celebrity Net Worth estimates Douglas' net worth to be $4 million. It's pretty safe to assume that the bulk of that money is as a result of her gymnastics career and the endorsements that come with it. Douglas has graced the front of Kellogg's cereal boxes, which has been quite lucrative for her, according to ESPN. She's also written two books: Grace, Gold, and Glory: My Leap of Faith, which was published in late 2012, and Raising the Bar, which dropped in 2013 (via the Olympics website).
Additionally, Douglas has paid sponsorships on Instagram: She's a paid partner with Fab Fit Fun, she's promoted the NFL Extra Points credit card, and she's teamed up with Honda for an advertisement that promoted giving back.
If you needed a little more proof that Douglas is a sports icon, she also has a Barbie doll modeled after her, which "commemorates the amazing achievements of this particular inspiring athlete as well as gets her function as a Barbie 'Shero' guest of honor, a female hero uplifting women by cracking limits and broadening possibilities for ladies almost everywhere." We love to see it.