Inside Elle Fanning's Relationship With Boyfriend Max Minghella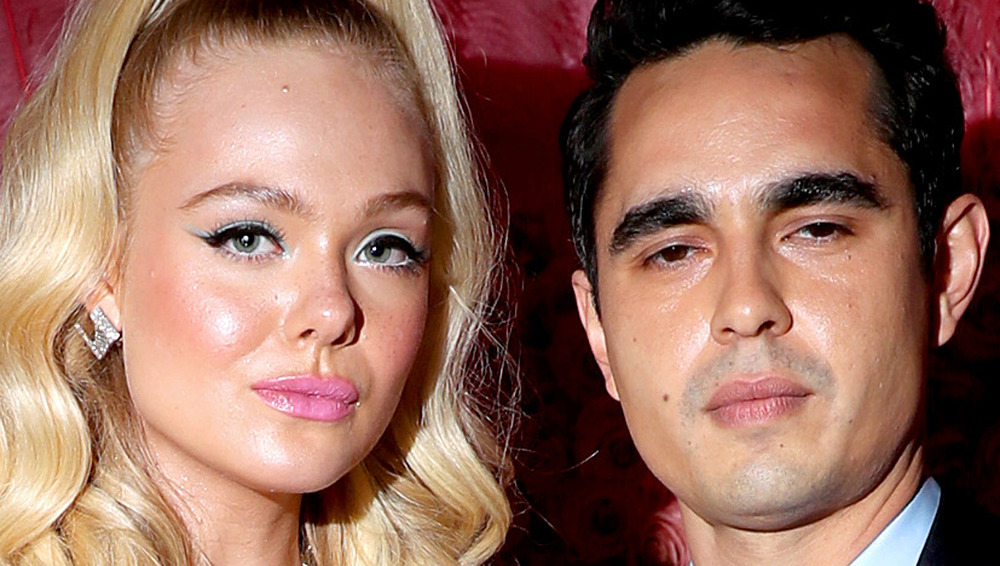 Kevin Tachman/mg19/Getty Images
She's the indie darling and younger sister of mega-star Dakota, he's the Handmaid's Tale star who's more than ten years her senior, but Elle Fanning and Max Minghella have actually been romantically linked for years, as atypical as their pairing might be on paper. The couple keeps things private, but it's becoming increasingly clear how serious they are about each other. In April 2020, the Daily Mail even snapped them picking up their shared dog together. 
The previous August, they took in a West End show during a sojourn in London, where Minghella is originally from, with the Mail describing the duo as "lovebirds." Still, Fanning and Minghella aren't the kind of celebs to post thirsty photos on social media or invite fans into their home life together (outside the paparazzi glare, of course). At first, they didn't even want to confirm there was anything going on between them but, in the interim, it's become impossible to deny.  
The actor couple keeps things mostly under wraps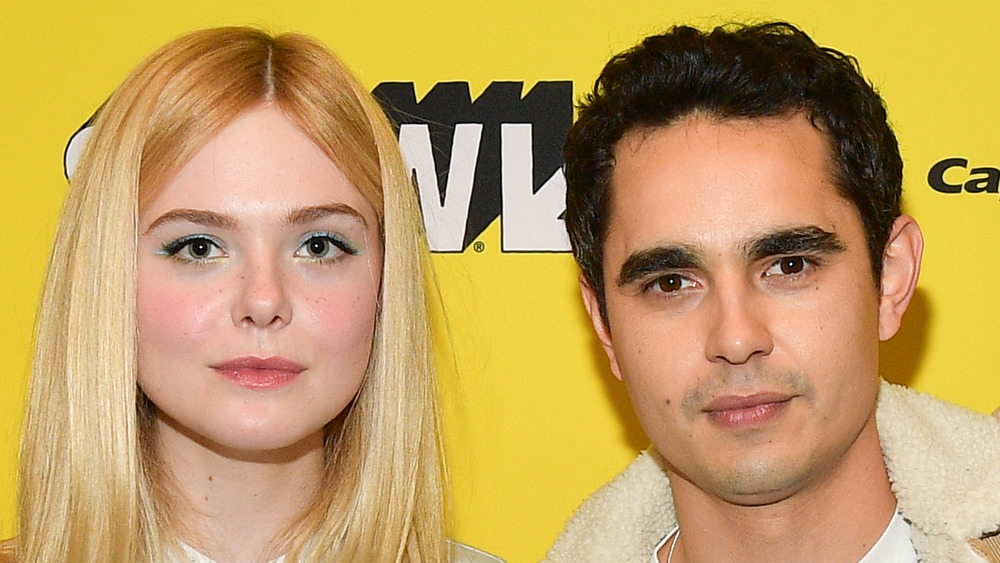 Matt Winkelmeyer/Getty Images
As Elle Australia notes, Fanning and Minghella were first linked in 2018 after they were spotted holding hands in Italy. They most likely met for the first time on the set of indie drama Teen Spirit, in which Fanning starred as the lead, an aspiring singer looking to make her dreams come true via the titular reality TV singing competition, and which was Minghella's directorial debut. However, when the actress was asked by ET the following year whether there was anything romantic going on, she demurred, "We just really love working together." 
Fanning described Minghella as "such a good friend" and confirmed she'd be thrilled to work with him again because he's an incredible filmmaker. Her director, meanwhile, stated, "I'm really grateful to have somebody as brilliant in this kind of dream project," confirming Fanning was "the only actress who could have carried" the movie. He also told Variety, "I'm so glad we found her," which may have come from him as a boyfriend just as much as a director. They became red carpet official after attending the 2019 Met Gala together, even posing for photos. 
Since then, Fanning and Minghella have been photographed many times, sometimes holding hands, others simply walking side by side. They may not ever share their romance with the public, nor should they have to, but it's clear these two are crazy about each other.