Ella Emhoff's First Runway Show Has People Talking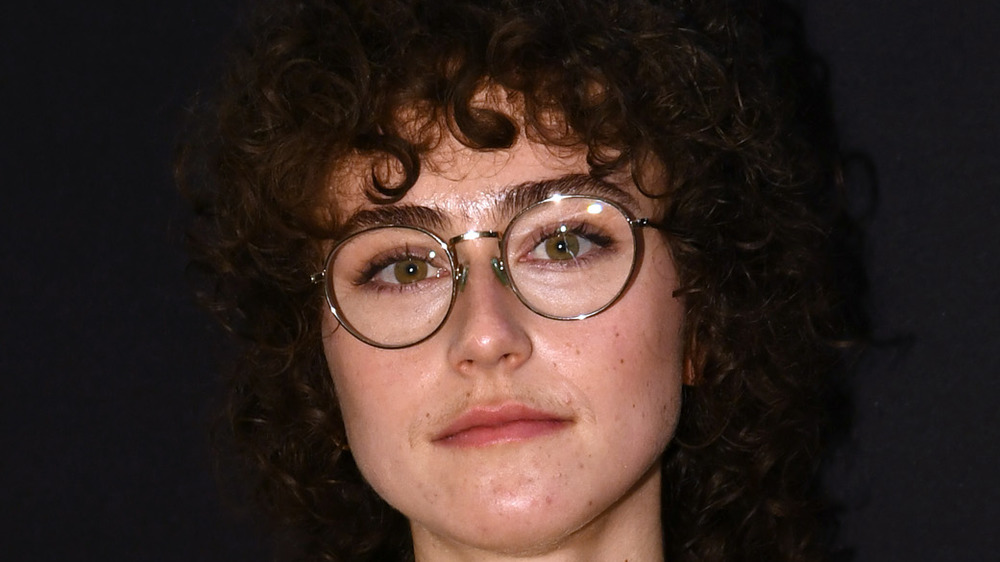 Dimitrios Kambouris/Getty Images
Ella Emhoff, the 21-year-old daughter of Second Gentleman Douglas Emhoff, husband of Kamala Harris, signed with IMG Models a few weeks ago and wasted no time at all making her runway debut during New York's Fashion Week (via Page Six). Dressed head-to-toe by designer label Proenza Schouler, Ella took the stage three times, modeling a gray wool coat, a black and shiny trench coat, and a professional-looking pantsuit in black, which she wore without a blouse underneath the blazer. Because of social distancing, the "runway" was actually the halls of New York's Parrish Art Museum, and her performance was released via video rather than in front of a large in-person crowd as usual (via The Guardian). 
The young woman first caused quite a stir amongst the fashion-forward at the inauguration when she wore a sparkling, bedazzled Miu Miu coat. Of all the colorful outfits at the ceremony (and there were many), hers might have gone the most viral for standing out. 
Ella is on her way to achieving a lifelong dream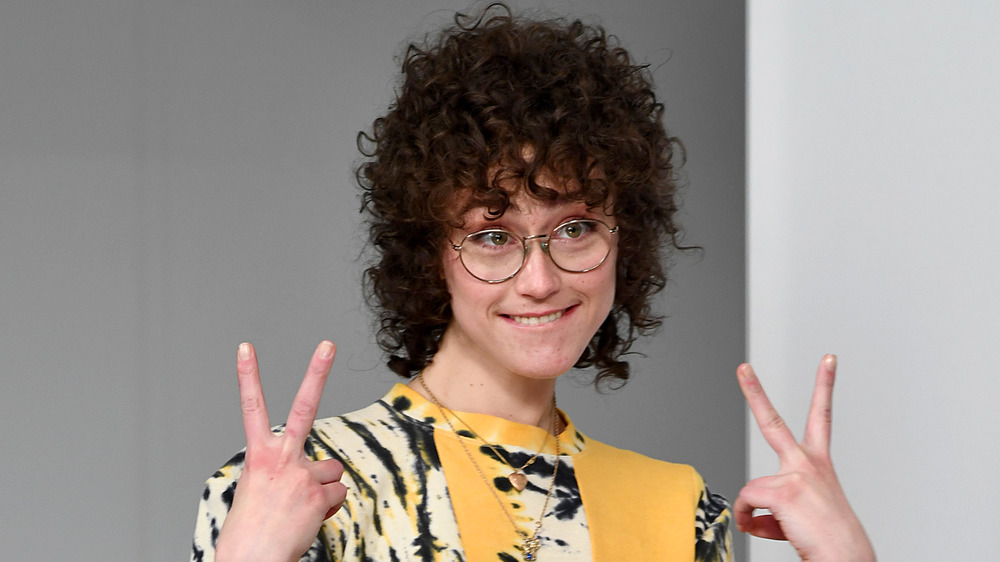 Dimitrios Kambouris/Getty Images
Ella was nervous before her debut, saying in an interview with Proenza Schouler designers Jack McCollough and Lazaro Hernandez, "I definitely lost a little sleep the night before ... I mean, I'm walking for the first time, I'm in a professional environment for the first time ... It was a very epic first experience with the fashion world" (via The Guardian). 
Designer Lazaro Hernandez said of the new model, "She represents the story we wanted to tell with the collection. It's the beginning of a whole new chapter in American history, in the kind of clothes we're wearing and are attracted to. She's the breath of fresh air." Jack McCollough agreed, adding, "She's new-gen, she goes to Parsons, which is our alma mater, she's a fine arts major interested in knitwear, and she's very much someone we'd hang out with" (via Page Six). 
This is a major step toward a lifelong dream of Ella's. "For a long time when I was younger I wanted to be a designer," she told CNN, "I want to see guys, girls, people, everyone wearing striped colourful pants or my dresses," she said, "I think that'd be great." In this vein, in a promotion on her Instagram page, Ella is hosting a raffle for fans to win pink striped trousers knitted herself, and proceeds are going to two charities that serve Black transgender people, For The Gworls and the Okra Project.