Jamie King's Estranged Husband Just Announced Huge Family News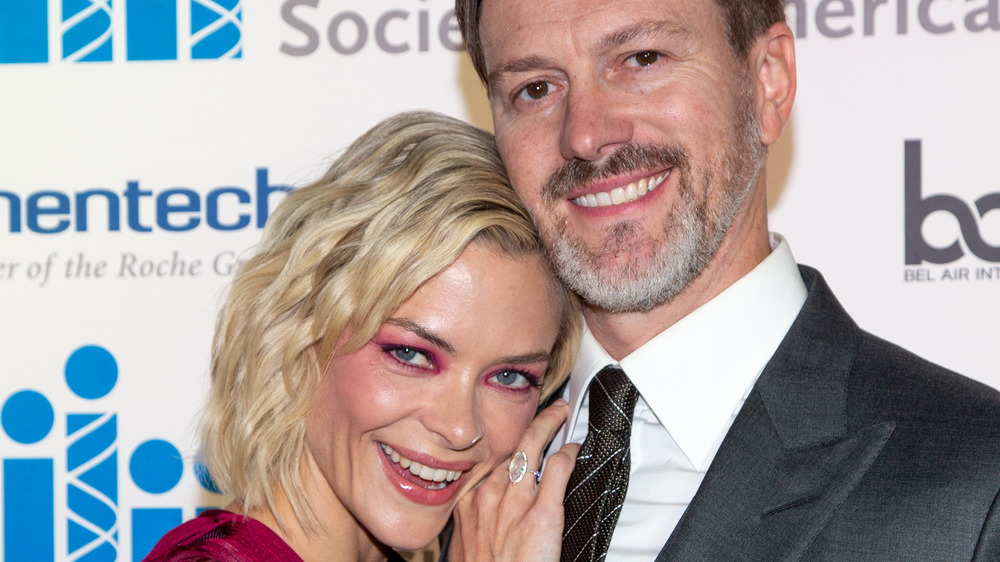 Gabriel Olsen/Getty Images
You know her from the show Hart of Dixie, or perhaps the movies Sin City or Pearl Harbor (via IMDb). But behind Jamie King's Hollywood success, it seems the actress was experiencing personal strife. In 2020, the star filed for divorce from her husband of more than a decade, Kyle Newman, as well as for a restraining order (via ET Online). She accused him of abuse, and requested the couple's two sons, James and Leo, also receive protection under the order. It's worth noting Newman has denied that he abused his now estranged wife, and leveled accusations of reckless behavior that endangered their children against King.
In a strange twist of events, it seems as the ugly divorce drags on — the dueling parties are fighting over sole custody of James and Leo according to E! Online — Newman has welcomed a new baby with his girlfriend, a singer named Cyn (via People). The couple went social media official at Christmas, but it's unknown when they officially got together. No matter — it seems the duo are now parents to a baby boy.
Kyle Newman's girlfriend announces the birth of their son online
Cyn, whose real name is Cynthia, shared the news of her new addition with Newman via Instagram on Thursday, writing, "Surprise! I'm a mommy! Yesterday, @kyle_newman and I welcomed into the world our darling, healthy son, Etienne Noel Newman" (via New York Post). She included a photo gallery of the newborn, with one photo showing his hand gripping hers. In another image, the beaming new mom and dad are seen cuddling with Etienne, although the baby's face is blocked by a "Love" gif.
At time of writing, King had not responded publicly to the news that her estranged spouse had welcomed another child during such a contentious time. She has been very vocal on Instagram about how much she values time with her sons, sharing a photo of one of her kids last week along with the caption, "The babies. How I treasure these moments of happiness!"