Ted Cruz: How Much Money Does The Senator Have?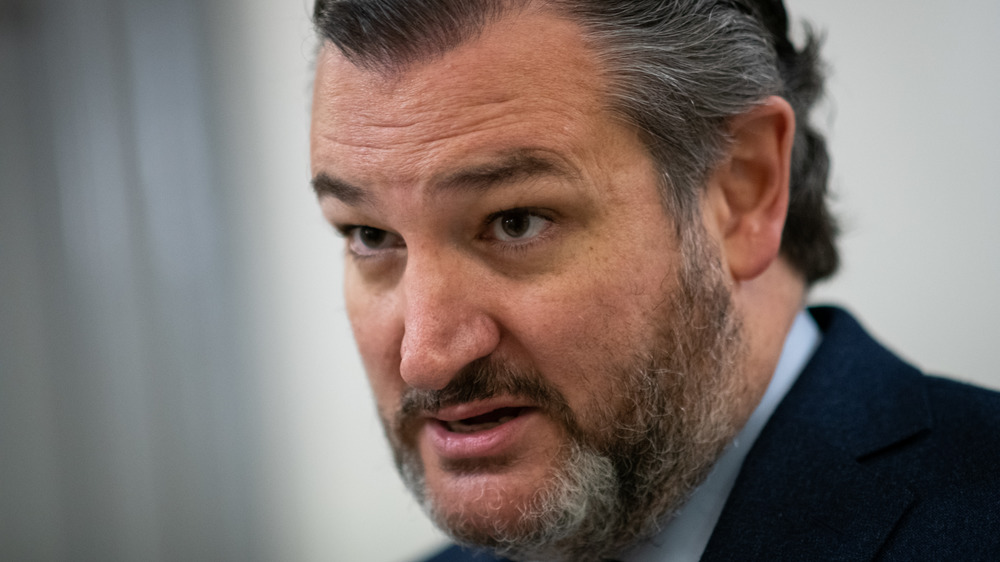 Bloomberg/Getty Images
Senator Ted Cruz of Texas recently made headlines when he and his family boarded a commercial flight to Cancun, Mexico, while his home state is in crisis. A federal state of emergency has been declared in Texas after a winter storm left millions in the state without heat or water.
As reported by The Hill, these massive power outages have disproportionately devastated low-income and nonwhite people — groups that are already suffering from the effects of the COVID-19 pandemic.
It's no surprise that wealthy individuals are leaving the state, but it understandably infuriated many Texans that Senator Cruz left the country for a tropical getaway when his constituents are suffering (via NBC News).
It also highlights Cruz's privilege, which Occupy Democrats used as a talking point in 2018 when Cruz was running against Democrat Beto O'Rourke to keep his senate seat. In a Facebook post, the far left-leaning group stated that Cruz's net worth is $4.6 million, despite his $174,000 annual salary — an assertion that nonpartisan fact-checking site PolitiFact rated as "False."
Here's what we do know about Cruz's finances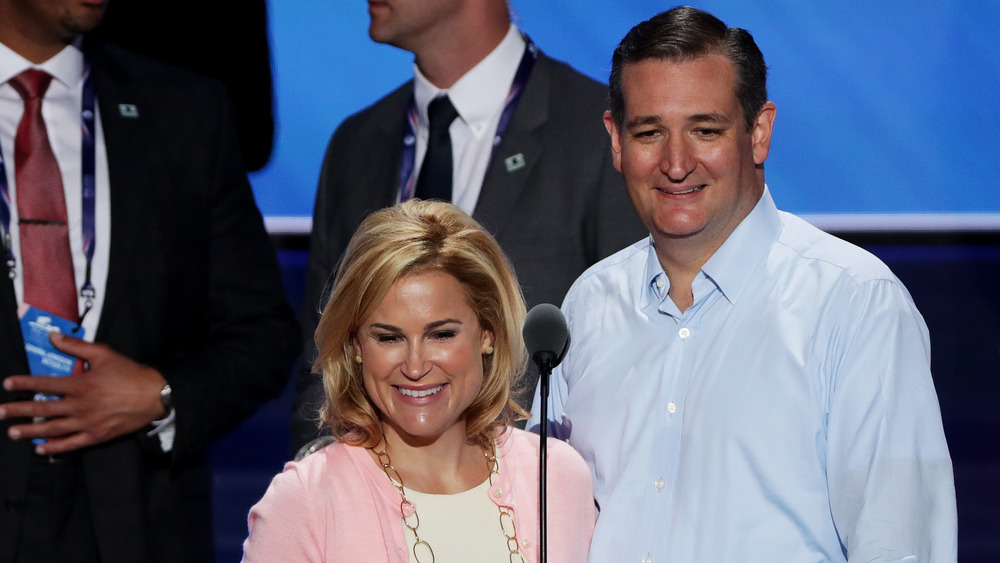 Alex Wong/Getty Images
As explained by The Texas Tribune, there's no way to calculate the exact net worth of candidates for federal office because they're not required to disclose financial assets and liabilities.
Based on the assets and liabilities that Cruz did disclose (in addition to his salary as a senator, which is public knowledge), PolitiFact concluded that Cruz's net worth could be anywhere between $1.1 million and $5.7 million. Obviously that's a wide range, but he's certainly in a stable position financially.
It's also worth noting that Cruz's wife, Heidi, holds a high-paying job as an investment manager at Goldman Sachs. In fact, during a 2018 interview with The Atlantic, she faced backlash when she described herself as the "primary breadwinner" of the family and opined that they couldn't afford a vacation home.
Heidi Cruz's annual salary is unclear, but if she is the family's primary breadwinner, she earns more than her husband's salary of $174,000 per year. Furthermore, Forbes notes that she holds between $500,000 and $1 million in Goldman Sachs stocks.
So although we don't have an exact net worth for Cruz or his family, it's safe to say it's pretty darn high.