Why You Should Think Twice About Buying Victoria's Secret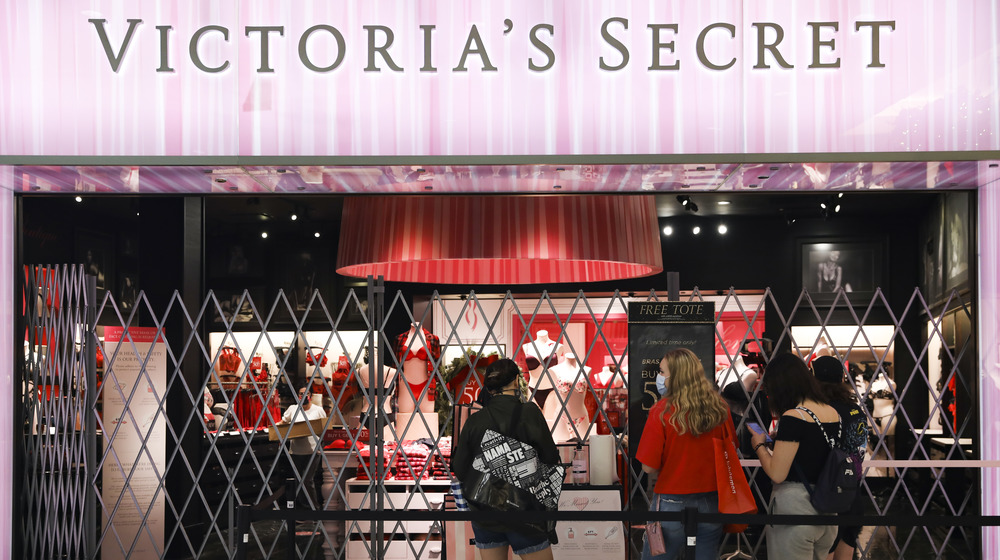 Bloomberg/Getty Images
Victoria's Secret is famous for its lingerie, as well as an annual fashion show with supermodels known as "Angels." The popular brand by businessman Roy Raymond got its start back in 1977. According to CNN, the appeal of the store was for both men and women to enjoy their shopping experience for lingerie at the high-profile store. It is hard not to be lured in by the bright colors and lace that adorn the store's walls. For years now, the company has found itself in a slump with buyers and models alike who feel that the company will often put profit and the allure of sex in front of its customers.
CNN reported that the store has been hemorrhaging money for the last six quarters, leaving lingerie lovers to wonder if the store is worth shopping at anymore. Putting aside the fact that Victoria's Secret's skimpy outfits and push-up bras are a luxury buy that can make anyone feel spoiled, the bigger question has been raised if consumers should stop shopping at the store altogether.
Victoria's Secret's complicit silence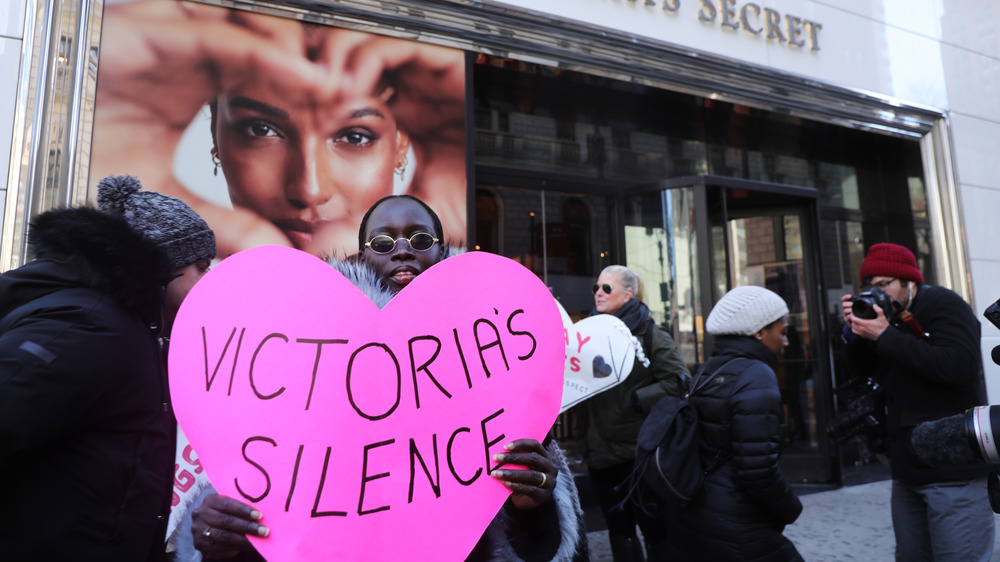 Spencer Platt/Getty Images
There was also worry about L Brands CEO Les Wexner, who has been linked to accused sex trafficker Jeffrey Epstein. The scandal placed the company at the forefront of news and received a ton of backlash. The New York Times reported via CNN that Wexner was much closer to Epstein than anyone had realized. The Victoria's Secret head had been put under a microscope after investors and consumers learned that Epstein was employed as a close personal adviser for over ten years. This job title gave the convicted sex offender immense powers over Wexner's finances, with Epstein using his connections to the lingerie giant to prey upon many of his victims. What made the link so much worse was that in the 1990s, the company learned that Epstein would often pose as a recruiter for the brand to lure in young women, but nothing was ever addressed until now. Alicia Arden spoke to The New York Times about her experience in 1997, explaining that she was lured into Epstein's hotel room under false pretenses, where he said he wanted to "manhandle" her. Even though Wexner claimed he had severed ties with the money manager, the dark cloud hovered over shoppers' conscience. No woman wants to put her hard-earned money into a store that deals with shady people and doesn't stand up for women around the world. 
The idea of beauty is changing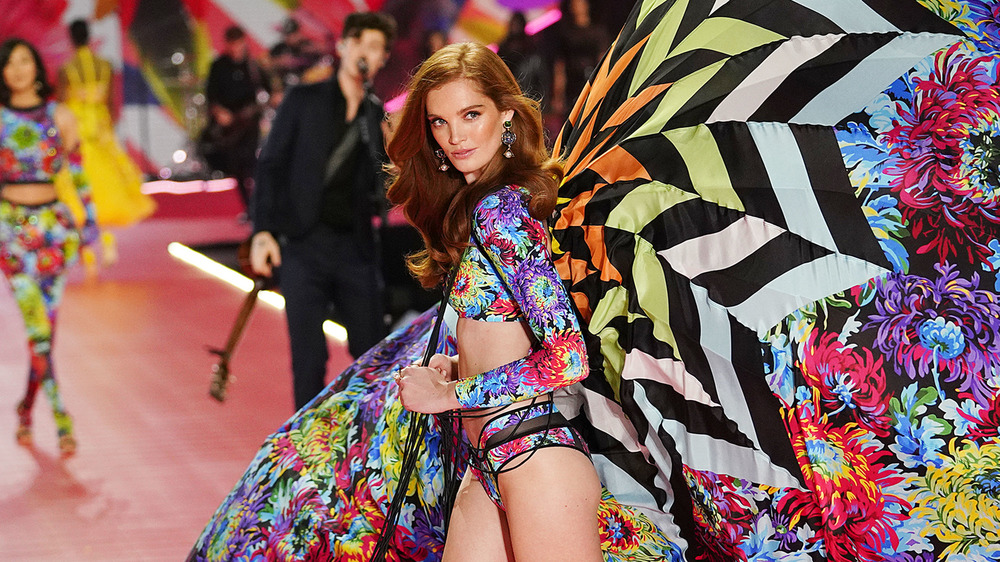 J. Lee/Getty Images
L Brands decided to cancel its annual fashion show once and for all (via Variety). Victoria's Secret claims the decision was made after significant quarterly losses and wanting to "evolve" its marketing strategy. But many have not forgotten the hideous words spoken by Ed Rezak regarding the possibility of casting plus-size and transgender models in Vogue. Rezak came across as transphobic, saying, "I don't think we should. Because the show is a fantasy. It's a 42-minute entertainment special. That's what it is."
There is no doubt that cultural norms are shifting, and the company is struggling to keep up with social issues like the #MeToo Movement. According to Insider, in 2018 women took to the streets and stripped it all off to show how the company is out of touch with its female demographic. In a campaign dubbed "Fallen Angels," women of all body shapes and sizes protested against the lingerie company and its marketing of women's bodies, claiming they did not represent the entire spectrum. The group who protested, called "love disfigure," argued that fashion had failed them (via Instagram), and many women can relate to that. The lack of diversity in Victoria's Secret's campaigns is startling, and many women have had enough, since they do not feel they are being represented or counted.