Hotel Staff Reveals Secrets About Donald Trump's Dining Preferences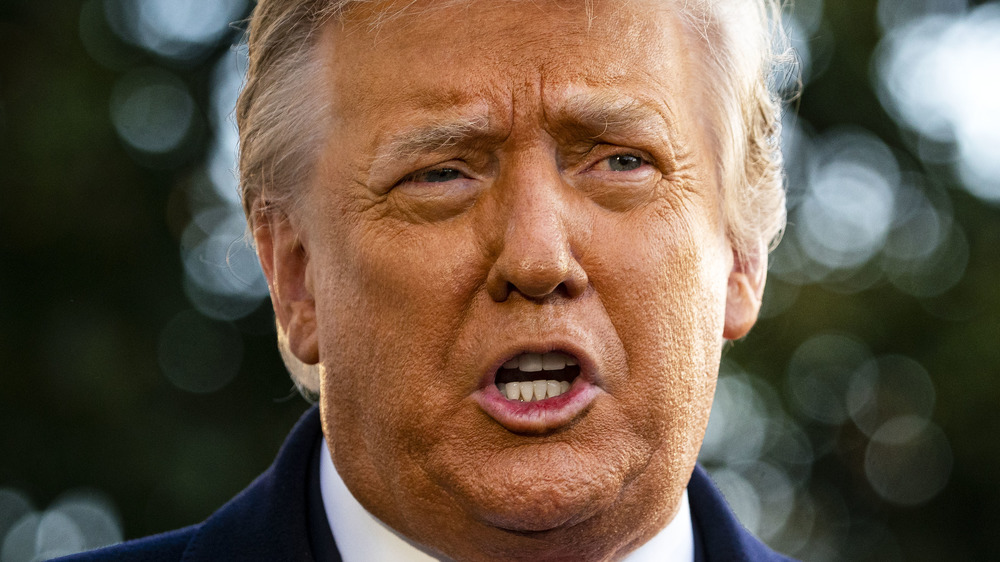 Bloomberg/Getty Images
One would assume Donald Trump likes the finer things in life. After all, the recently-departed president is worth $2.5 billion, according to Fox Business. Now, recent revelations from staff at his hotel in Washington, D.C. confirm he enjoyed dining on fare such as shrimp cocktail and steak. They also shared other details of Trump's dining habits with Washingtonian Magazine, and let's just say some of the information staff divulged will surprise you.
Let's start with how Trump insisted on having hand sanitizer on hand before eating — and this was before COVID-19. And people said the president didn't take the pandemic seriously! Yet, he was reportedly a germaphobe. 
Meanwhile, a server was allegedly instructed on exactly how to ask Trump about how he wanted his beverage served, following this script: "Good (time of day) Mr. President. Would you like your Diet Coke with or without ice?"
Interestingly, it seems Trump required his Coke to be opened in front of him, and not before. Was he afraid of being poisoned? We don't know the reason he insisted on seeing his drink opened, or why he always wanted a new bottle of ketchup, but these are just some of the former leader's dining picadillos.
More details about Donald and Melania Trump's dining preferences revealed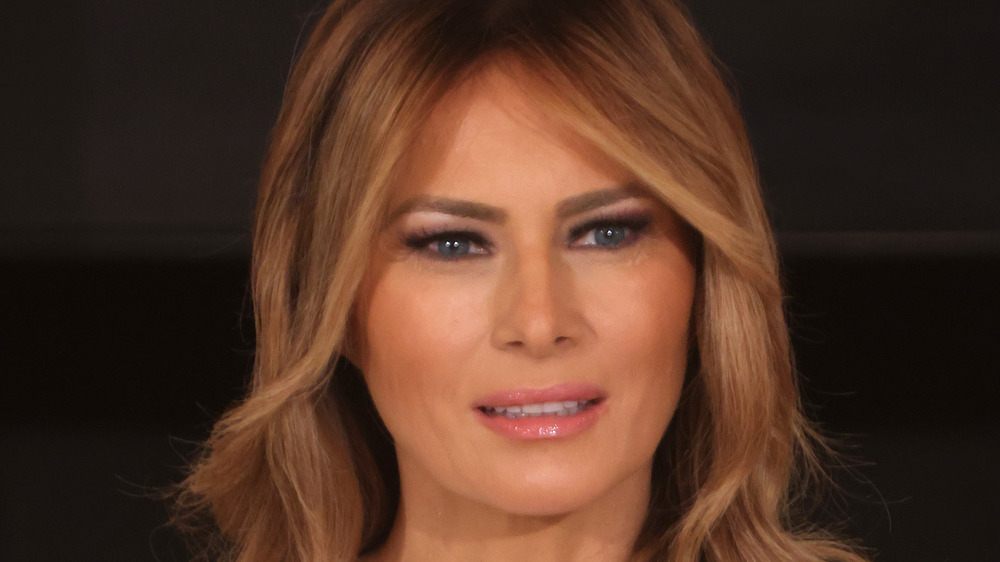 Alex Wong/Getty Images
Trump wasn't necessarily one to eat healthy, with his steak always being served with a side of French fries, and often preferring a slice of cake for dessert. He also liked to have a tray of not-so-calorie-conscious snacks nearby, including Lay's potato chips — in sour cream and onion flavors — as well as Milky Way, Snickers, and gummy bears, to name a few of the president's favorite munchies.
Meanwhile, Washingtonian Magazine notes Trump didn't send back food if it wasn't done to his liking, but First Lady Melania Trump did. Notably, one time, she wasn't pleased with her fish dish for having garnish on it. Who knows if this was due to preference or an allergy, but it seems the meal was not up to her standards for whatever reason.
It's worth noting that according to the article, the Trump kids were "low key and polite."