Donald Trump Jr. Shares His Opinion On Dr. Fauci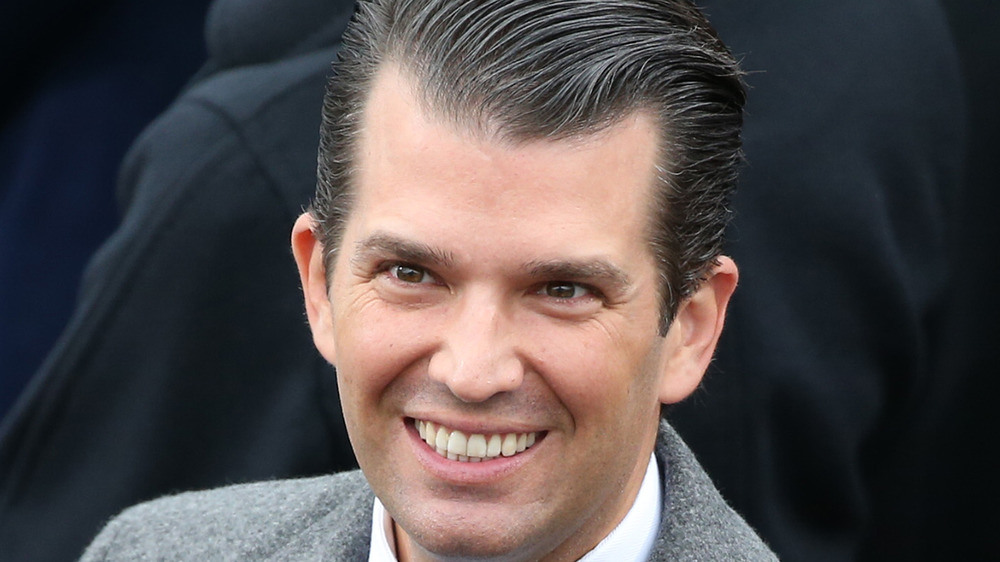 Bloomberg/Getty Images
In the run-up to the November 2020 presidential elections, voters were overwhelmingly in favor of the way Dr. Anthony Fauci was handling the coronavirus pandemic. One specific poll conducted by CNBC/Change showed 72 percent of respondents approved of the way Dr. Fauci was moving against the pandemic, while 41 percent said the same about then President Donald Trump (via CNBC). Those figures were released after Trump had said he would fire Dr. Fauci after the presidential elections.
So eyebrows were definitely raised when Fox Business News Anchor Lisa Boothe tweeted a rhetorical question that called out the country's pandemic expert by saying "Has any government official done more damage to a country than Dr. Fauci?" to which Donald Trump Jr. replied "No." 
Other than forgetting the results of polls taken back in November, Don Jr. must have also missed a report released by the prestigious Lancet medical journal in mid February, that said the U.S. could have avoided 40 percent of the deaths it had experienced as a result of COVID-19 (via The Guardian). Most of those occurred during his father's time in office. 
But the public didn't forget, and Don Jr.'s one word "No" signaling his disapproval of the country's pandemic expert was enough to send netizens to their keyboards to tweet their disapproval of Don Jr.'s comment.
Social media users jumped to Dr. Anthony Fauci's defense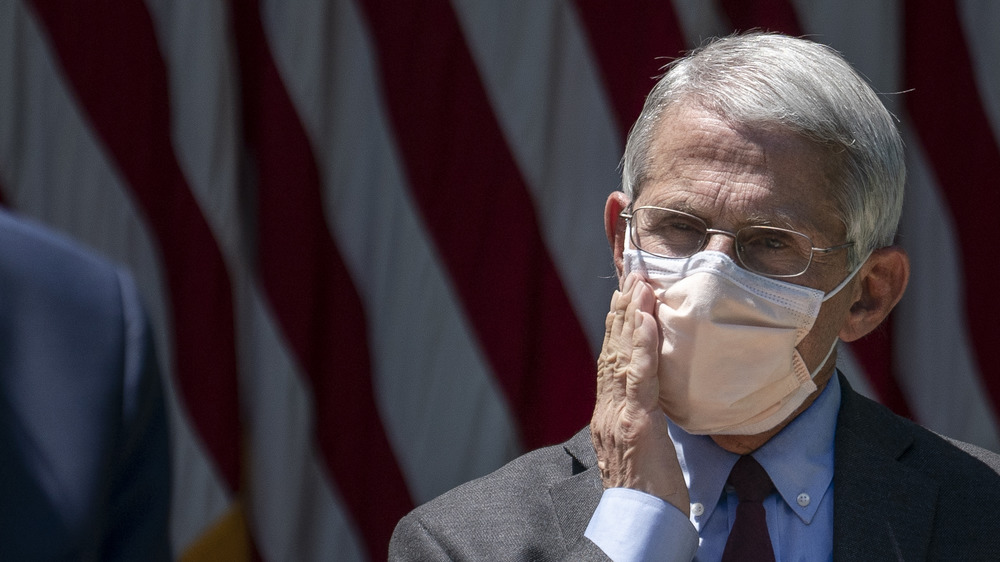 Drew Angerer/Getty Images
Many took Don Jr. to task for his tweet, with one social media user saying: "Has any family done more damage to the country than the Trumps? NO." Another tweeted: "Absolutely, Donald John Trump did a ton of damage to the United States, not to mention the murder of thousands and the insurrection."
Still, there were those that stood with Don Jr. against Dr. Fauci, with one supporter saying: "Looking back, the Administration should have NEVER listened to Fauci! Is it time for an honest analysis yet, or too soon? Personally, I feel that, if your Dad could have a mulligan (another shot), he never would have shutdown or locked down anything. There should have been no quarantines."
Lisa Boothe, who authored the original tweet, didn't escape any condemnation either. One social media called out to her, saying: "Lisa, Lisa, Lisa. Dr. Fauci encourages people to wear a piece of cloth over their mouths and noses, not storm a government building with weapons. (Because he's the type of guy who does NOT think he's more powerful than the sun and can look directly at a solar eclipse.)" Another one fired back, saying: "I dunno, how about the one that lied for two months about an election he lost because his fragile ego couldn't handle it, culminating in a riot at the very seat of the government and breaking a 224-year-old streak of 44 straight peaceful transfers of power."
The number of COVID-19 cases are declining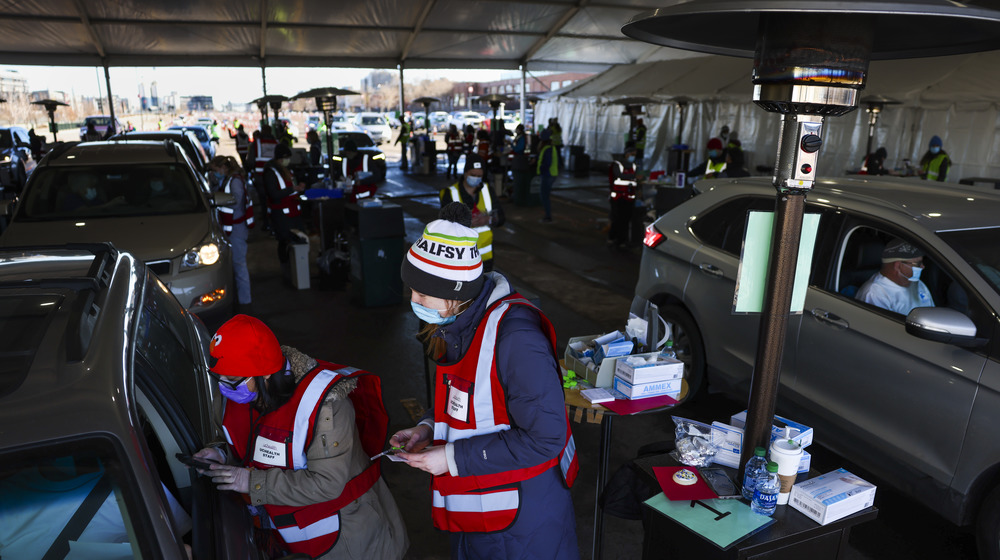 Michael Ciaglo/Getty Images
Boothe and Don Jr. could have picked a better time to have a go at the country's pandemic expert, because they took aim at Dr. Fauci as numbers of new COVID-19 cases began to plummet across the United States plummet, after seeing record highs of nearly 100,000 infections per day. The latest data from The New York Times shows the number of cases down by 44 percent from two weeks ago, and the number of COVID-19 related deaths declining by 32 percent. But that hasn't kept the U.S. from edging close to reporting nearly half a million deaths from COVID, as well as more than a staggering 28 million people infected with the potentially deadly disease. Infectious COVID-19 variants are also popping up across different parts of the country, and its not known just how these variants will end up hampering efforts to get all Americans vaccinated.
The steep decline in the number of new coronavirus infections has sent Dr. Fauci on a media blitz to warn people not to get complacent. Still, he is guessing that by the end of the year, "we're going to have a significant degree of normality beyond the terrible burden that all of us have been through over the last year" (via CNN).