Prince William Gives An Update On Prince Philip's Health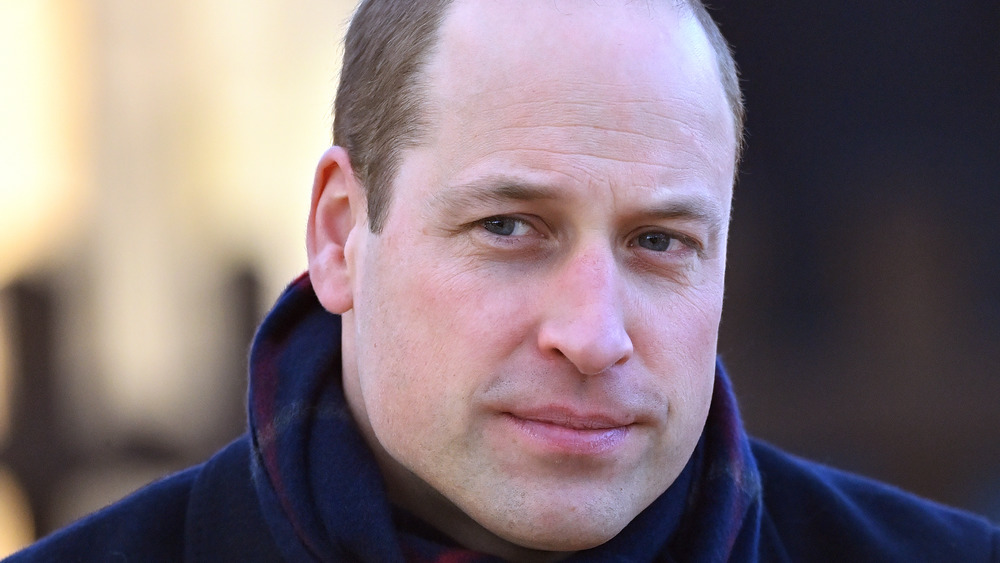 Pool/max Mumby/Getty Images
People all over the world have been waiting for an update on Prince Philip's health following the royal being hospitalized last week. Per The Guardian, Buckingham Palace issued the following statement on his condition at the time of his admission: "His Royal Highness the Duke of Edinburgh was admitted to the King Edward VII hospital in London, on Tuesday evening. The duke's admission is a precautionary measure, on the advice of His Royal Highness' doctor, after feeling unwell. The duke is expected to remain in hospital for a few days of observation and rest."
Prince William was asked about his grandfather's condition during a public appearance at a vaccine center on February 22, nearly a week after Prince Philip's hospitalization. Royal commentator Emily Andrews tweeted that Prince William responded, "He's okay. They're keeping an eye on him."
A source told People last week that Prince Philip is expected to stay in the hospital for at least a few more days.
Prince Philip's condition is not COVID-related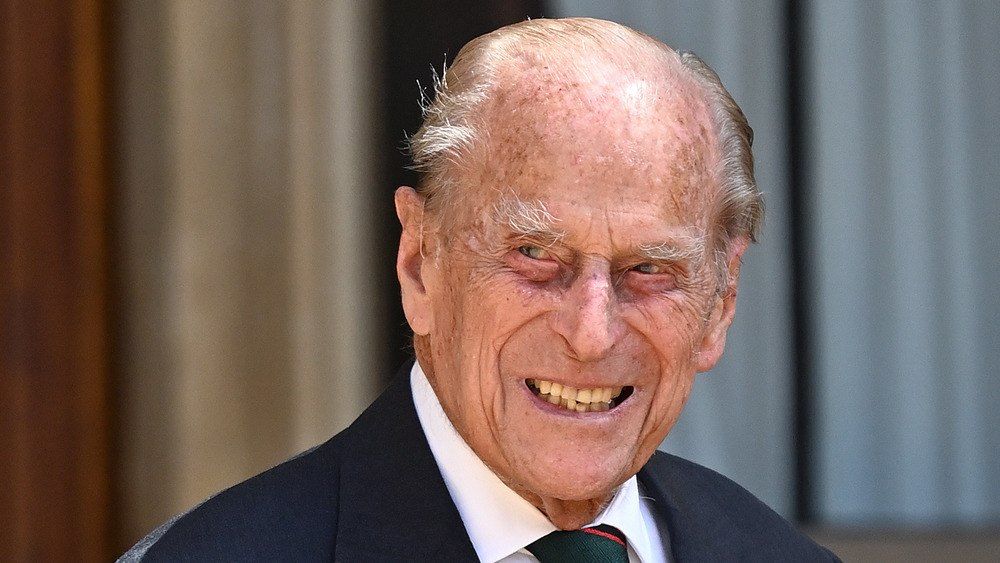 Pool/max Mumby/Getty Images
"Following consultation with his doctor, the Duke of Edinburgh is likely to remain in hospital for observation and rest over the weekend and into next week," said the source on February 19. "The doctor is acting with an abundance of caution. The Duke remains in good spirits."
While many are concerned about Prince Philip, sources have confirmed that his admission was not an emergency and that his condition is not COVID-related. The royal received the first dose of the COVID-19 vaccine last month (via BBC).
Not much has been heard from Prince Philip in recent months. The royal has officially retired from royal duties and, moreover, has been quarantining during the pandemic. He issued a statement last year acknowledging the work of frontliners during the global health crisis. "On behalf of those of us who remain safe and at home, I also wanted to thank all key workers who ensure the infrastructure of our life continues; the staff and volunteers working on food production and distribution, those keeping postal and delivery services going, and those ensuring the rubbish continues to be collected," he wrote on Instagram last April.