Inside Eugene Levy's Relationship With Dan Levy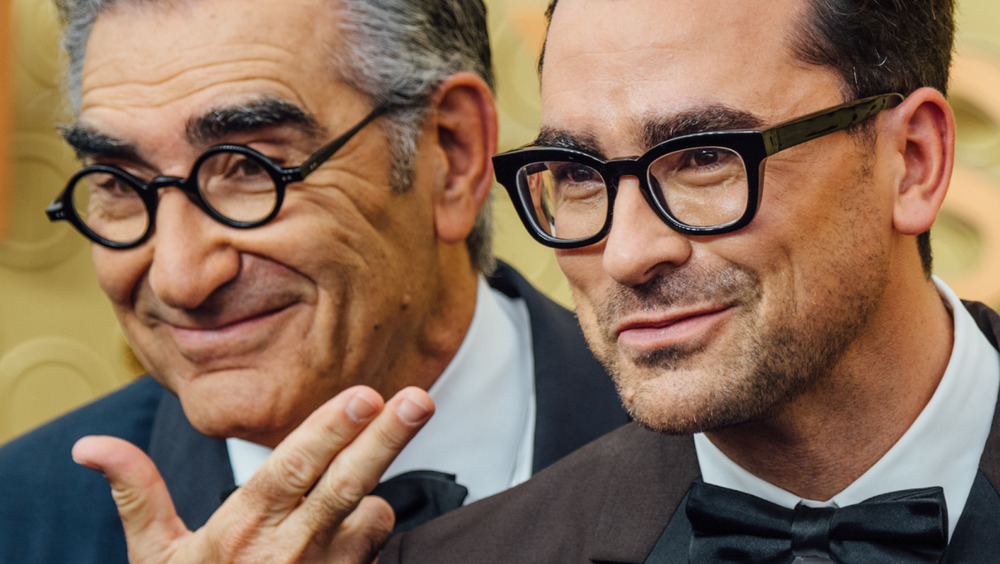 Emma Mcintyre/Getty Images
Eugene Levy and his son, Dan Levy, portrayed a father and son who struggle to connect with one another on Schitt's Creek but off-screen, the funny duo's relationship seems to be the complete opposite. In fact, during an interview with Entertainment Weekly last year, Dan gushed over how supportive his father was throughout his childhood.
"I've never had to prove myself. I've never had to explain myself and that, fundamentally, is the support that every father needs to give their son," Dan explained. Eugene said that even though he and his wife, Deborah Divine, may not explicitly express their adoration for the kids — Dan has one sister, Sarah Levy — by "finish[ing] every conversation with 'Love you! Love you!,' he's confident that his children "know the love is there."
According to Dan, he was especially appreciative of the relationship he had with his father growing up, because he is gay, and at times, that can cause friction between parents and children, depending upon their viewpoints and religious beliefs. "That relationship is crucial. And I think for a lot of people, they don't get that support from their fathers. I'm grateful," he admitted.
Eugene Levy respects his son as a professional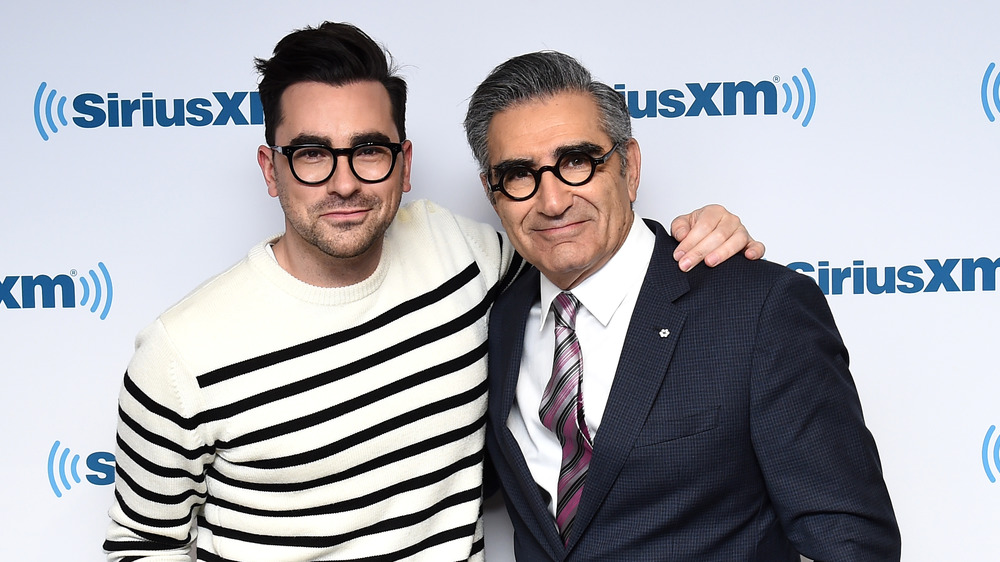 Ilya S. Savenok/Getty Images
Speaking with GQ in 2019, Eugene Levy had nothing but good things to say about his son as a professional, proving that their unconditional love for one another runs far and deep.
"It's almost like he's been doing this for years and years before we started the show, but that's not true—this is the first time he's ever had this kind of responsibility," Eugene explained of his son's work on Schitt's Creek, which ran from 2015 to 2020.
Catherine O'Hara, who acted alongside the father and son in the series also spoke to the magazine, saying that when it came to Dan's work ethic, it was incredible seeing Dan step up with such authority given that he was new to the creation game in terms of television projects. "It's crazy how comfortable he is doing this, how calm and confident he is running the show," she said, agreeing with Eugene.