What You Don't Know About Pele's Wife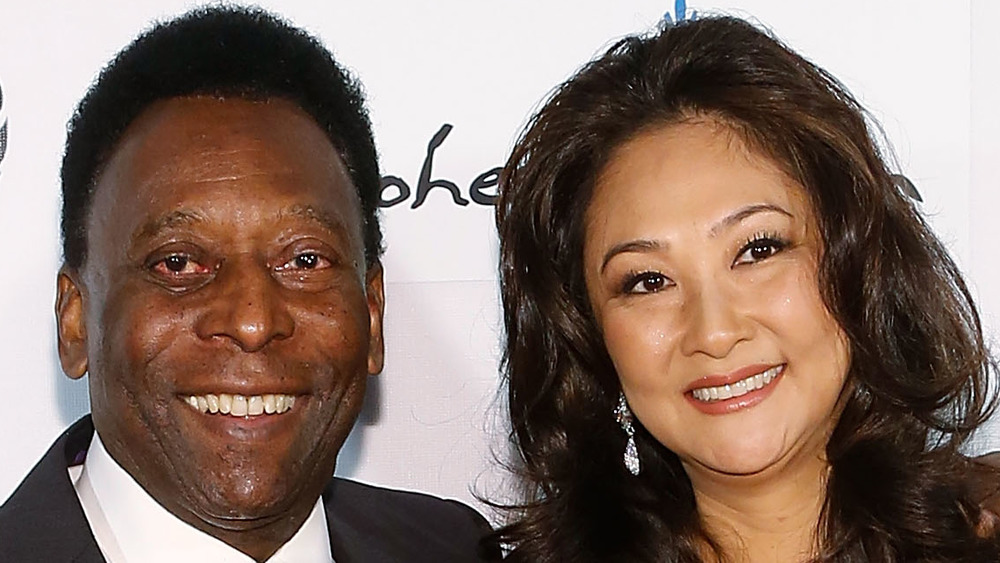 Taylor Hill/Getty Images
Pelé is arguably one of the best soccer players to ever take the field. His show-stopping career comes with a dark side, however. The 80-year-old has had his fair share of controversy throughout his career. For his two World Cup victories, there's also controversial government ties and salacious affair rumors. These different areas of his life are examined in a new Netflix documentary, Pelé.
By his side for over a decade has been his wife, Marcia Aoki. Marcia and Pelé go further back than many know of. The two first met at a party in New York City in the 1980s (per The Sun). Though they were acquainted, they only began dating after running into each other in an elevator in Sao Paulo by chance in 2010. Marcia was newly divorced and had no idea where the encounter would take her. 
Marcia and Pelé married in Sao Paulo in July 2016. It was the second marriage for Marcia and the third for Pelé, who had notoriously cheated on his first two wives (per GQ UK).
Marcia is a businesswoman who was born and raised in Sao Paulo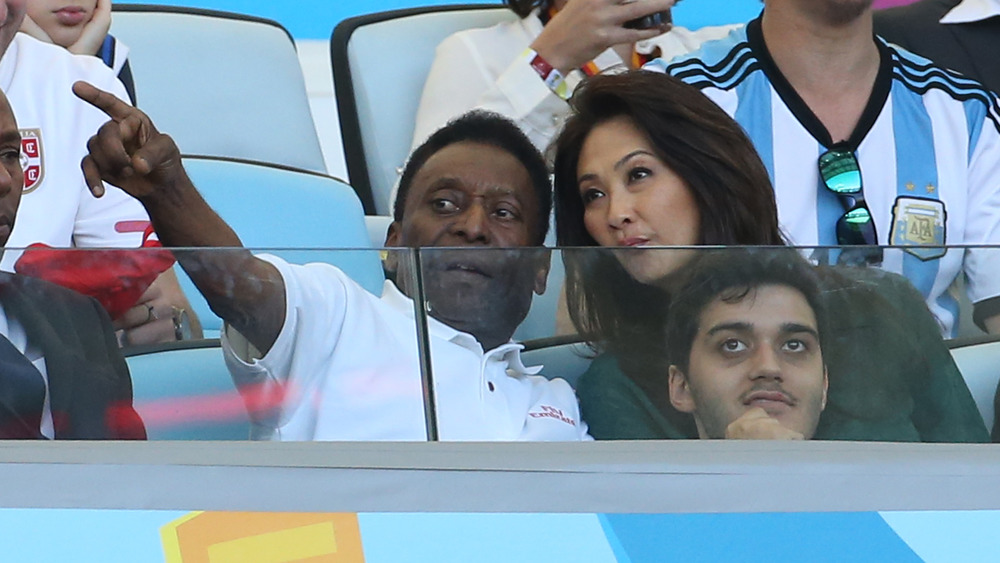 Jean Catuffe/Getty Images
Marcia comes from humble beginnings. She was born to Paulo and Isaura Aoki, who raised her and brother Carlos with their Japanese heritage while living in Brazil (per SportMob). She wanted to be an entrepreneur like her parents as a child, and she succeeded in doing just that.
Today, Marcia is owns a medical supply import company. Despite being a successful businesswoman in her own right, Marcia still received criticism when she and Pelé got together. People believed one or both of them had ulterior motives for the marriage because of the age gap between them. Marcia is 26 years younger than Pelé (per The Sportster).
Of Pelé's three marriages, this has arguably been the quietest. It has many fans hoping that more insight into their relationship will be seen in the Netflix documentary, out February 23.