What You Don't Know About Rasha Goel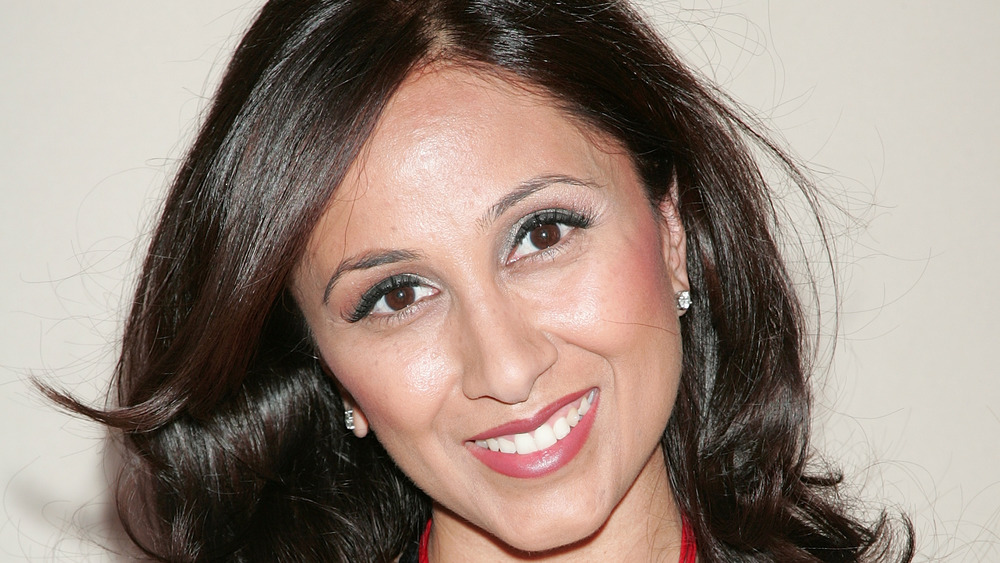 David Livingston/Getty Images
Rasha Goel is an innovator and a pioneer in every way: As an Emmy-nominated television host, producer, journalist, and international correspondent, Goel has paved the way for women in media and people of South Asian descent everywhere. With a career spanning all kinds of outlets, including CNN, HBO, ESPN, Sony Pictures, and Disney, it seems there's isn't anything Goel can't do (via Rasha Goel).
Goel brings charm and grace to all her interviews, which span megawatt celebrity close-ups (more on that soon) to working as a co-host for Dick Clark Productions' Red Carpet Live for the Golden Globes. Although the perks make Goel's life seem all glam, the TV presenter has fought tooth and nail for her incredible success.
The host and producer talked to Voyage LA about her career thus far, and we still can't get over everything she revealed about her childhood, dreams, experiences, and powerful determination. Ready to find out more? Prepare to have your mind blown by the correspondent's mega-impressive walk of life.
At the age of seven, Goel knew she wanted to be a storyteller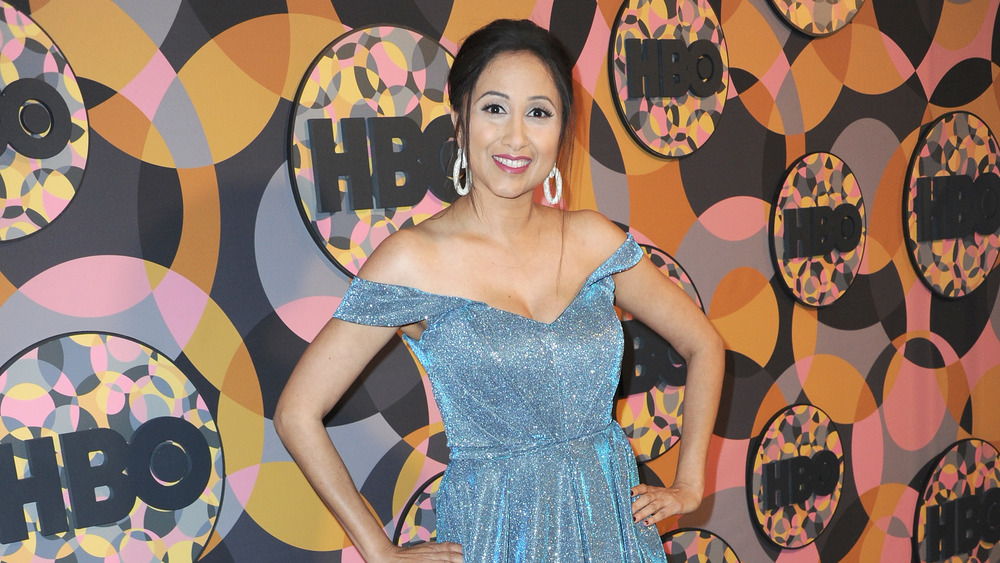 Albert L. Ortega/Getty Images
Goel told Voyage LA that at just seven years old, she did a history project on Martin Luther King Jr. by making a newscast. Her mother filmed her as an "anchor" on her desk with an entire set in the background. Making it perfect by recording it "over and over," Goel said she knew she wanted to work in TV from that moment forward.
The presenter also talked about the influence of her heritage on her life goals, and how she always chose to pursue what truly made her happy. Goel admits that her South Asian household many times persuaded her to pursue a "safer" career, such as medicine, even leading her to become a Pharmacy major for a while in college. However, Goel said her "soul was suffering," and she knew she had to take the riskier, yet more rewarding, path of working in the media industry.
Once Goel realized she "was an artist and that was [her] true calling," she decided to embark on a whole new journey: Working toward a degree in Broadcast Journalism. This would prove to be a much more difficult path. Going against her parents' wishes at first, and having no mentors or family in the industry, Goel went forward with just her commitment to her passion.
Goel worked from the ground up to get where she is today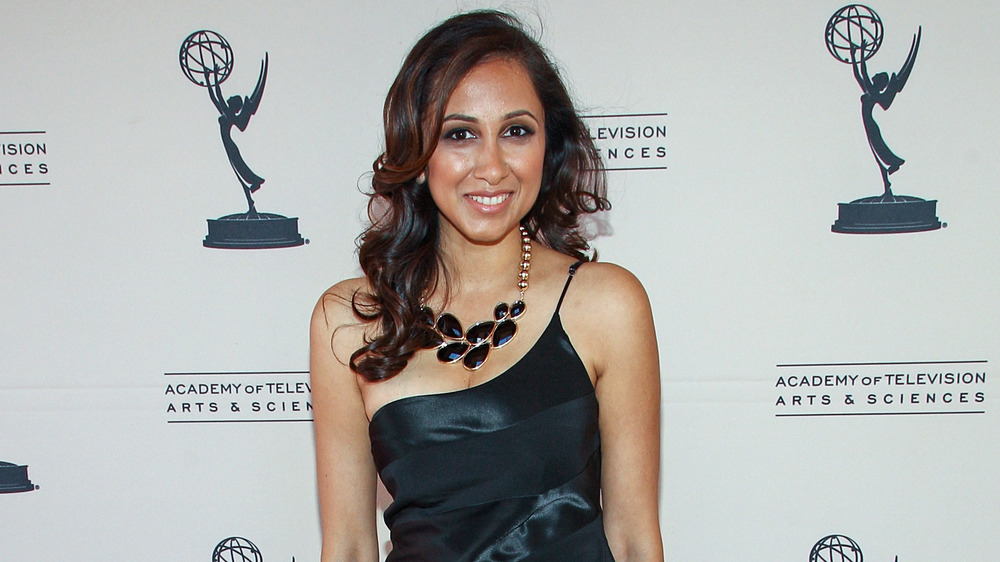 Paul A. Hebert/Getty Images
Once her dreams and goals were set in stone, it was time to get working. Goel graduated from UCLA with a Bachelor's Degree in Communication Studies and immediately started working a desk job at Sony Pictures (via Voyage LA). But the risk-taker immediately knew it wasn't right for her and quit, which she said was "nerve-wracking, but [she] had to trust the path." 
As Goel told Authority Magazine, soon after quitting Sony, she heard that one of the largest Indian networks was opening an office in America. Leaping at the opportunity to keep pursuing her dreams and embrace "the best of both the American and Indian cultures" she is a part of, the position felt like destiny. Soon enough, Goel was hired, and became their official Hollywood correspondent, where she interviewed celebs and produced her own stories. As she told the magazine, it was at that point that she knew "broadcasting was [her] destiny."
Becoming the "Hollywood go-to gal" for Sony Pictures, Fox, CNN, and Warner Bros. (via Voyage LA), the presenter honed in on her skills, and blossomed to become a mega-influential name in the industry.
Goel had to overcome South Asian stereotypes to get where she is today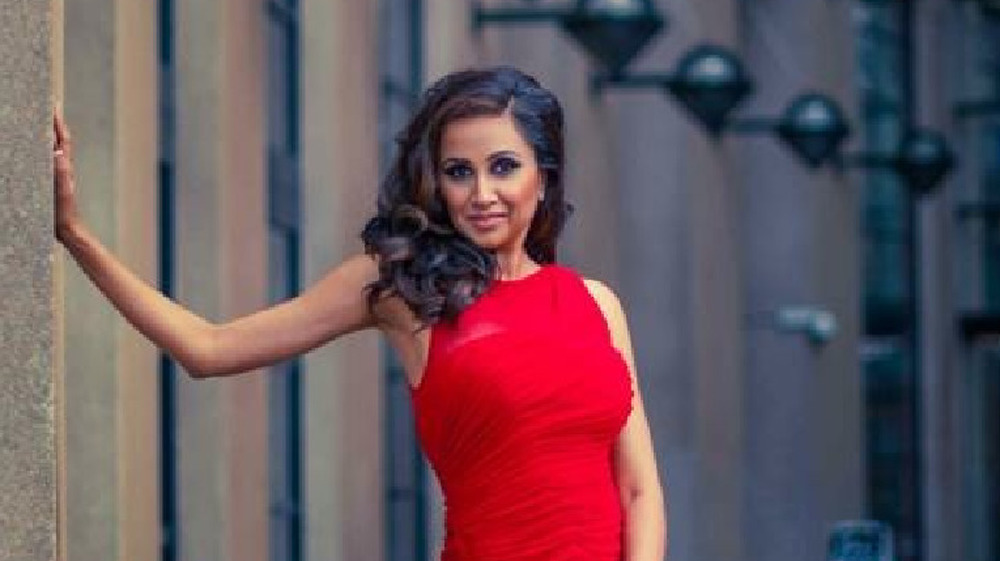 David Livingston/Getty Images
Even though Goel's life is pretty glitzy now — interviewing former Presidents, city officials, and swoon-worthy celebs like Leonardo Dicaprio and Jennifer Aniston (via Rasha Goel) — she had to overcome stereotypes and a lack of opportunities due to her heritage.
Goel talked with Authority Magazine about how she "grew up feeling discouraged about [her] career path as [she] hardly saw South Asians on television." Due to the lack of diversity on the screen, it made Goel doubt if her dreams were even possible. Goel described the South Asians she did see on TV, which she says "were almost caricatures, with a simple 'Indian' accent or small and stereotypical roles." 
The stereotypes Goel saw on screen were disheartening, but they never stopped her from being ambitious and following sky-high goals. As the media veteran told Authority, she has always seen the South Asian community as vibrant, creative, beautiful, and super diverse, and her presence is making Hollywood aware of it every step of the way.
Even though she works hard, she has a super-creative, unique life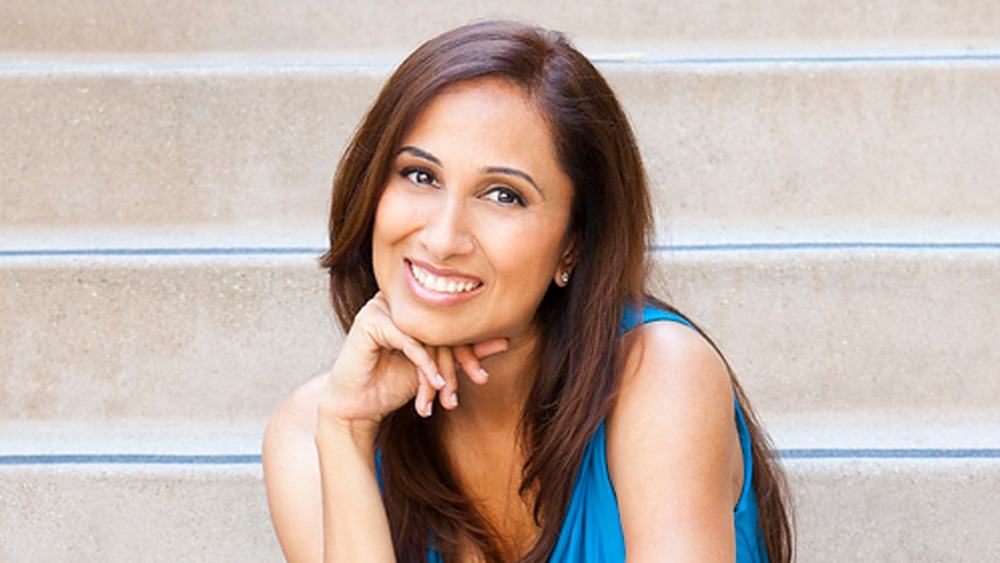 Paul A. Hebert/Getty Images
Although Goel admitted to Voyage LA that her hectic work life has sometimes meant not being able to go to friends' get-togethers or events, or even having to cancel last minute, she soon "let the guilt and shame go" and just went with it. On her free days, the media vet loves traveling, exploring ocean and marine life, and trying vegetarian recipes (via Rasha Goel).
The TV host and producer also talked to Voyage LA about her experiences as a Reiki healer and meditation teacher. She had a spiritual awakening in 2016, and, as she puts it, was soon "introduced to another world." Now, as a media coach, she uses her spiritual gift to guide others into choosing the right path for them, and strengthening their skill set. In Goel's opinion, succeeding in the TV industry is all about having a "solid and grounded mind," and she's even traveled to the Himalayas to do just that.
Goel's life outside of work is also heavily centered on family, and she cites her mother as being her "biggest cheerleader." She says she is the one person she can "trust completely and be vulnerable with," and that her love is "priceless." The successful journalist has even brought her mom with her to work, and we can't get over the cuteness!
Today, she works to bring the South Asian community into the spotlight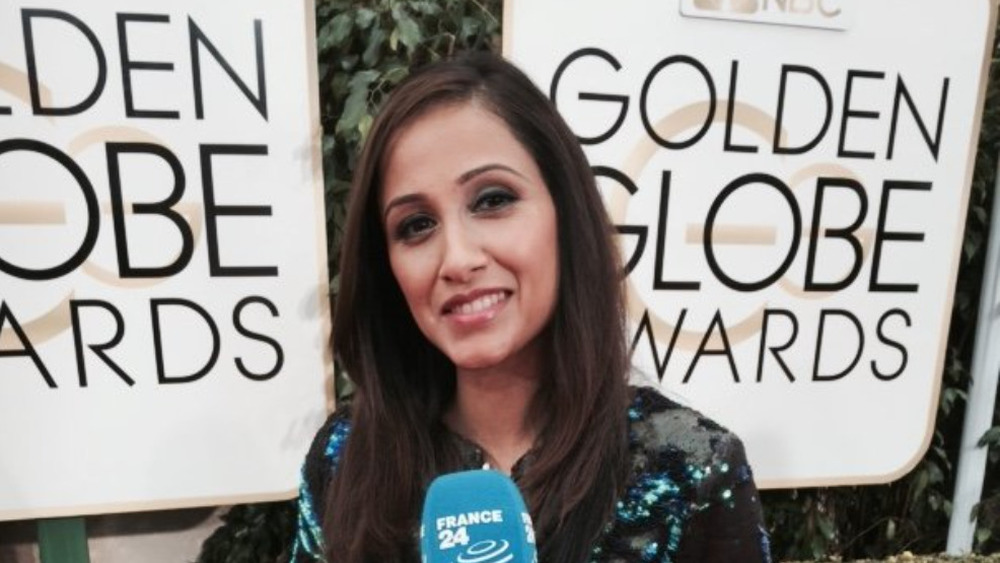 Paul A. Hebert/Getty Images
Now that Goel is an Emmy-nominated host and producer, with the days at her desk job long behind her, she knows how important it is to give back to her community. Showing she has talent and an amazing heart, she has always connected with the South Asian community and worked to make a difference to break stereotypes (via Voyage LA).
Establishing herself in both the U.S. and abroad, Goel produced and hosted her own show, Star Talk, for a South Asian network. Providing content highlighting the South Asian-American diaspora, the show told profound stories many had not heard before. Goel was soon invited to do all kinds of speaking engagements for her important work, even speaking at the World Communication Forum in Switzerland, plus on talks for HBO and Warner Bros. 
As Goel told Authority Magazine, she makes sure to have a presence at coverages, "not only as a woman of color but as a representative of the South Asian American community." She attends panels and conferences to make sure there is South Asian presence, and "want[s] to help pave the path for future South Asians."