What Gina Carano Really Thinks About Disney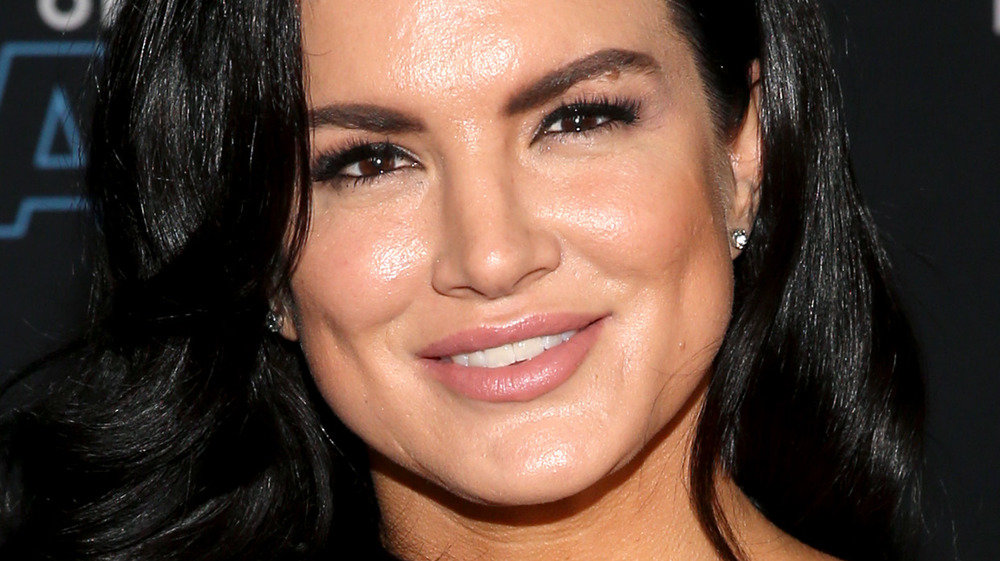 Jesse Grant/Getty Images
Any hopes that Cara Dune will come back to help the Mandalorian in his mission are pretty well ended at the moment. Gina Carano, who played Rebel warrior Carasynthia Dune in the hit Disney+ series before being fired, bluntly expressed her feelings toward the studio in an interview with The Daily Wire co-founder Ben Shapiro. In the interview (as reported by Deadline), Carano accused Disney of bullying her and other contracted employees, adding that she had information about the studio that "would turn things around in the media," but that she was keeping silent about it to protect a friend who was involved.
The MMA fighter-turned-actor said that prior to her firing from The Mandalorian, she'd had a feeling that Disney/Lucasfilm was looking to let her go because of her history of conservative viewpoints. Her suspicions were confirmed when she saw that the hashtag "#FireGinaCarano" was trending on Twitter. Carano also claimed that the same wasn't true of employees with more liberal mindsets: "I'm watching people on the same production and they can say everything they want, and that's where I had a problem. I had a problem because I wasn't going along with the narrative...," she said.
Carano told Shapiro that she wanted to speak out to keep others from experiencing the same fate: "[I]f I buckle, it'll make it okay for these companies, who have a history of lying, to be lying and to do this to other people ... I'm not going down without a fight."
Gina Carano's views have sparked controversy on both sides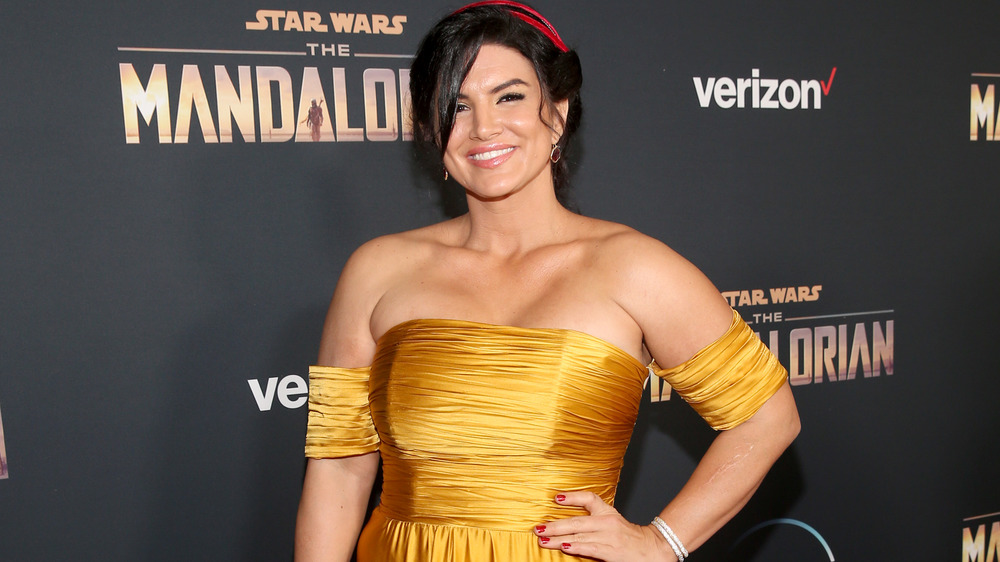 Jesse Grant/Getty Images
Gina Carano's ouster from The Mandalorian has been criticized as the latest example of "cancel culture" that many consider a violation of free speech or an attempt to revise history. In Carano's case, the firing was a result of a history of social media posts that expressed conservative or otherwise controversial views. She posted memes mocking mask-wearing in the midst of the COVID-19 pandemic, repeated conspiracy theories about the death of Jeffrey Epstein and voter fraud in the 2020 presidential elections, and appeared to make fun of the pronoun choices of trans individuals. Then Carano compared the left's treatment of conservatives to the persecution of Jews in Nazi Germany, a comparison Lucasfilm condemned as "abhorrent."
Fans backed Carano, sending tens of thousands of likes to her subsequent posts, creating the trending hashtag #WeLoveCaraDune, and arguing that the studio had no right to let her go just for expressing personal opinions. They also plan to follow the actor to her newest project: The Daily Wire has signed her to a new movie project which she will help develop. In a statement to Deadline, Carano expressed her gratitude: "I am sending out a direct message of hope to everyone living in fear of cancellation by the totalitarian mob. I have only just begun using my voice which is now freer than ever before, and I hope it inspires others to do the same."