The Real Reason You Recognize Young Rock's André The Giant
On Feb. 16, 2021, Young Rock premiered on NBC. This television show is based on the life of Dwayne "The Rock" Johnson, an actor and producer who formerly played college football at the University of Miami, had a brief stint as a professional in the CFL, and who was most famously a superstar hero of the World Wrestling Federation. His father, Rocky Johnson, was also a professional wrestler, and his mother, Ata Johnson, is the adopted daughter of Peter Maivia, another former professional wrestler (via Distractify).
Due to these careers and connections, The Rock grew up around other notable wrestlers like The Iron Sheik, Junkyard Dog, and André the Giant, and these are just a few of the people who are portrayed on Young Rock (via TVLive). The series also stars Johnson as himself, Stacey Leilua as Ata Johnson, Joseph Lee Anderson as Rocky Johnson, and Randall Park as himself, as well as Adrian Groulx, Bradley Constant, and Uli Latukefu as The Rock at ages 10, 15, and 18–20, respectively (via IMDb).
On Young Rock, The Eighth Wonder of the World is played by a former athlete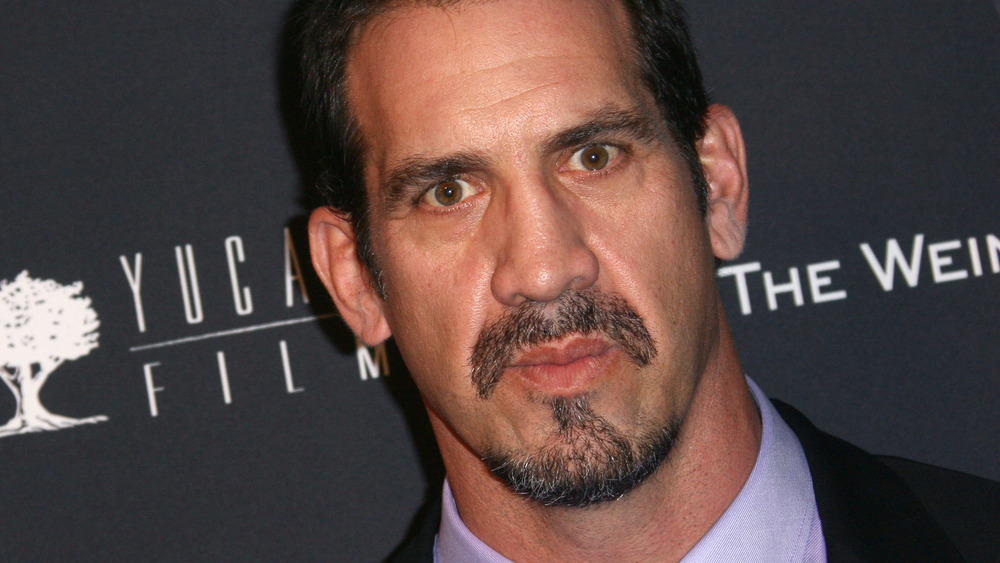 Tommaso Boddi/Getty Images
When seeing promotions for Young Rock and when watching the premiere, viewers surely saw several familiar faces and may have specifically recognized the actor who plays French professional wrestler André the Giant. André the Giant was born André René Roussimoff in 1946 and stood about seven feet tall. He was known as "The Eighth Wonder of the World," and he starred as Fezzik in The Princess Bride (via Biography).
In Young Rock, André the Giant is portrayed by Matthew Willig, an actor and former NFL offensive tackle. Over 14 seasons, Willig played for six teams: the Carolina Panthers, New York Jets, Atlanta Falcons, Green Bay Packers, St. Louis Rams, and San Francisco 49ers. He has appeared in films such as The Benchwarmers, We're the Millers, and Birds of Prey and TV shows like Marvel's Agents of S.H.I.E.L.D. and Brooklyn Nine-Nine (via Looper). And now, Willig is part of this new series, all about The Rock.