The Real Meaning Behind Laura Pausini's Io Sì (Seen)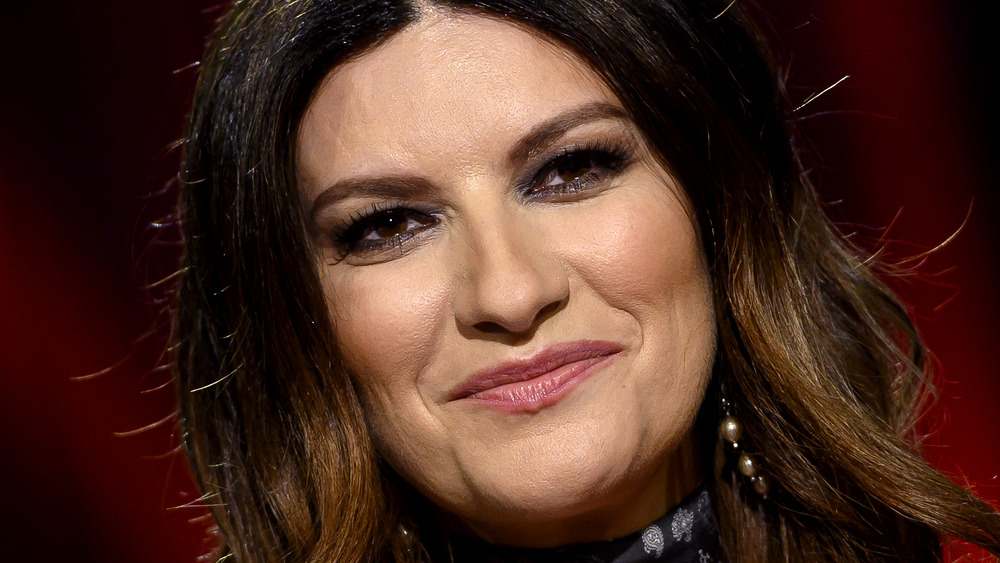 Samuel De Roman/Getty Images
Italian singer-songwriter and television personality Laura Pausini has been making headlines, due to her song "Io sì (Seen)," which was written by Pausini, Diane Warren, and Niccolò Agliardi and produced by Greg Wells. Already, it has won awards such as Song of the Year at the Capri Hollywood International Film Festival and Best Original Song at the 25th Satellite Awards, and it has been nominated for the Best Original Song at the 78th Golden Globe Awards and for Best Song at the 26th Critics' Choice Awards (via IMDb).
The song was written for an Italian drama movie, The Life Ahead, which is an adaptation of a novel titled The Life Before Us. It was directed by Edoardo Ponti based on a screenplay by Ponti and Ugo Chiti, and stars Sophia Loren, Ibrahima Gueye, and Abril Zamora. There was a limited release on Nov. 6, 2020, and it premiered on Netflix a week later on Nov. 13.
The characters in The Life Ahead helped to inspire the song 'Io sì (Seen)'
The lyrics of "Io sì (Seen)" include the following: "When you feel like no one understands you / I will, I will / When you think no love can ever heal you / Mine will, mine will" (via Genius).
These have an exceptionally deep meaning when combined with the story told through The Life Ahead. The film, according to TIME, is about a former sex worker and Holocaust survivor who babysits other sex workers' children. One boy she takes in tries to rob her, but then, they bond. When co-writing the song "Io sì (Seen)," Diane Warren (who has been nominated for 11 Oscars) kept this in mind. "The boy is this criminal kid, and she's a former prostitute, and they're living on the outside," Warren said in an interview with Variety. "No one really sees them, and through their relationship, they truly see each other and love one another." The song ends with the promise: "Nobody believes it / But I hear you."
See how "Io sì (Seen)" does as the awards season begins in earnest with the 78th Golden Globe Awards, taking place on Feb. 28, 2021, followed by the 26th Critics' Choice Awards on March 7.