The Untold Truth Of Flipping Vegas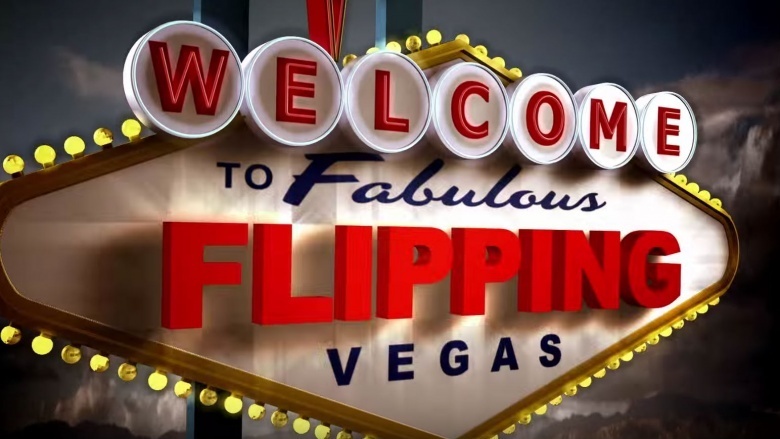 YouTube/A&E
We may receive a commission on purchases made from links.
Fireworks tend to fly in Sin City whenever Scott and Amie Yancey showcase their latest in a slew of homes they flip for A&E's hit series Flipping Vegas.
The show that ran for five seasons from 2011 to 2014 followed real estate mogul Scott Yancey and his team, which includes wife Amie, an interior designer who doesn't always agree with Scott's vision as they breathe new life into run-down properties. The attraction to the show seems to be the volatile relationship between the couple as they hem and haw over finances from the moment the property is purchased, through demolition and renovation, to the open house, where they tend to make a very sweet profit.
Apart from the inevitable arguments and crazy antics that explode on screen, there is much more that happens behind the scenes. Needless to say, with the couple's success, comes with some controversy.
Scott began his career at 14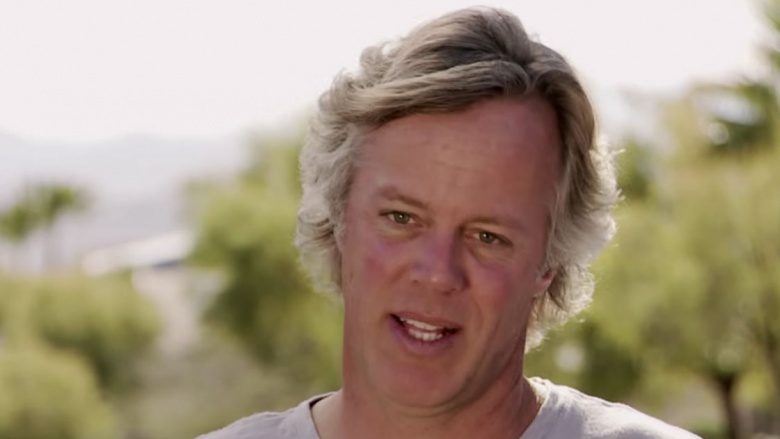 YouTube/A&E
Real estate guru Scott Yancey is the founder of the Goliath Company and has been in the business from a very young age. According to his website, Scott made his first real estate deal at the age of 14. The story of Scott's success begins with an accident that led to a $30,000 insurance settlement. With a portion of the settlement, Scott purchased a small second trust deed on a home in Studio City, California. The savvy purchase earned him 14 percent interest. From there, he expanded his business and used his money to gobble up property and flip hundreds of houses, becoming a multi-millionaire in the process.
Scott closed one of his more impressive deals while still in college, when he turned a 40-unit apartment complex and some land deals into 3,000 subsidized lots.
Scott succeeded without a college degree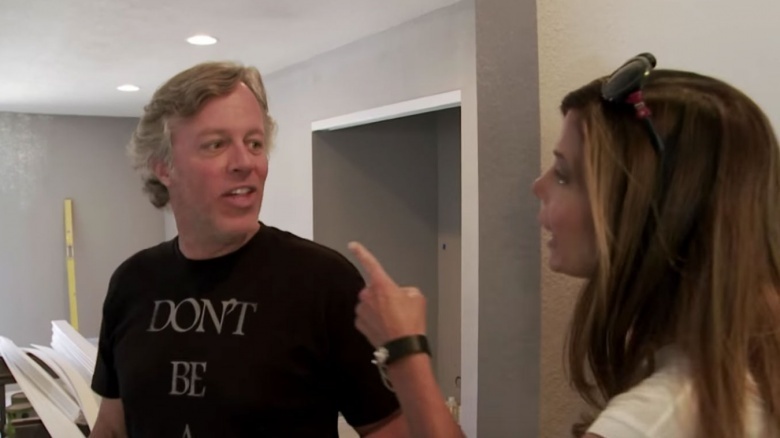 YouTube/A&E
Scott likes to remind people he made his fortune from the ground up and was not born with a silver spoon in his mouth.
"I'm not a college graduate." Scott told Vegas Seven. "I went to probably five colleges, and I dropped out of them all. I have ADD. I didn't come from money. But you don't need money to be a real estate investor, and that's what I teach people. I did my first land deal on my own without any of my own money, and I netted $2.3 million. I can relate to most of the people who write to me and say, 'I'd love to do what you're doing. I don't like my job, but I don't have any money.' Great, you don't have to. You're right where I started."
Amie never does anything halfway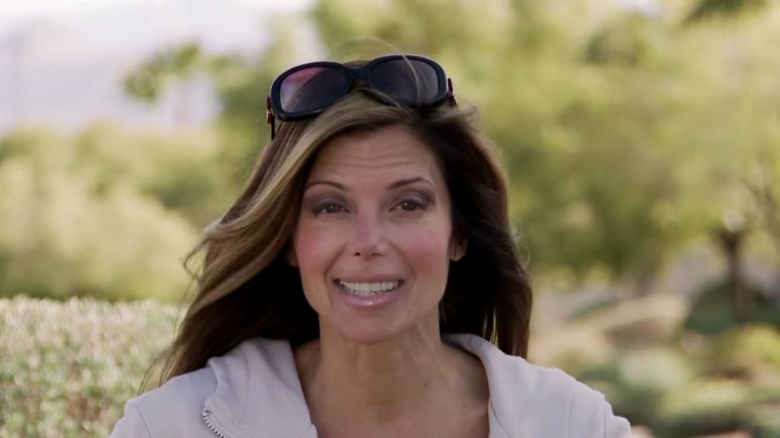 YouTube/A&E
Amie Yancey serves as agent, investor, and interior designer for the Goliath Company, according to the A&E Flipping Vegas website.
A successful real estate agent in her own right, Amie has sold more than 700 homes on her own since moving to Vegas with Scott in 2004. Like her husband, she has a penchant for speed and daredevil activities. When not grabbing up real estate or arguing over a design detail on a house she and Scott are flipping, she can usually be found with her horses or on one of eight motorcycles that she owns. Her love for anything equine comes from her upbringing on a horse ranch in Canada, notes the show's website.
She can often be seen cruising around Vegas in her Porsche and has a love for dirt biking and just about any sport that includes a set of wheels. She's proud to say she has rolled her sand toy five times.
They almost quit the real estate business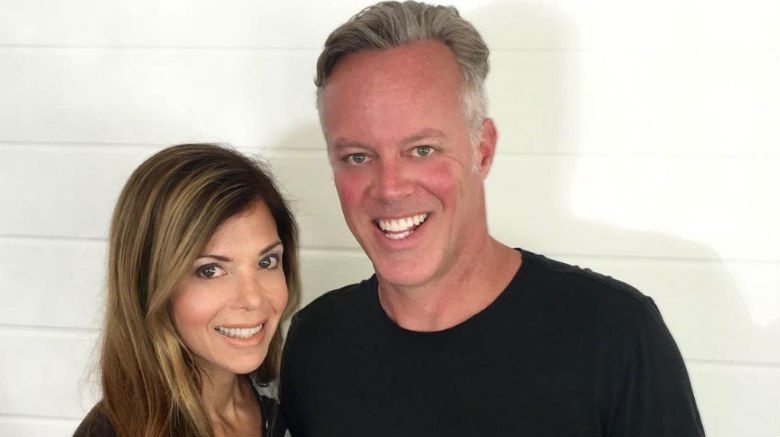 Instagram/Scott Yancey
Scott and Amie almost quit the real estate business all together when the market crashed in 2007. That idea changed after Scott overheard a conversation at a Coffee Bean and Tea Leaf restaurant in Summerlin, Nevada. As Scott tells it on his website:
"At the next table, the discussion revolved around the Las Vegas real estate market and the fact that there were homes available to buy for as little as $36,000 that would rent out for $900/month. Just hearing those two numbers put Scott's real estate brain into gear. Two things came to mind immediately, 'You make your money on the buy in Real Estate' and 'fortunes are made in bad economies.'"
The Yancey's quickly came to realize the new market offered "amazing potential for profits in buying real estate at the bottom, rehabbing, flipping and holding rental properties."
Scott bought 50 properties that year with a 40 percent profit on each one, according to The Las Vegas Review-Journal. Things have slowed down a bit since then and he now buys homes for $100,000 to $500,000 and flips them for an average 20 percent profit
The concept for the show began with a conversation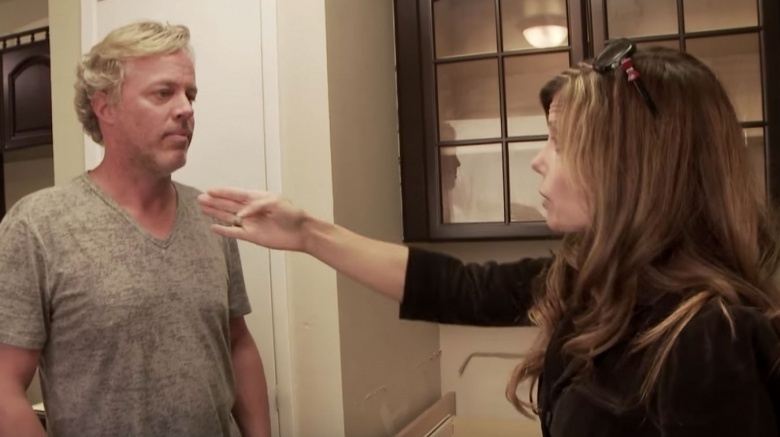 Instagram/Scott Yancey
In an interview with Vegas Seven, Scott said the concept for the show was born during a conversation with some of his buddies from Hollywood.
"I'm from the Hollywood area originally, and I was talking with some buddies who are in the industry," Scott recalled. "I was telling them how I had to pull my Glock out on some homeless guys who came at me with needles in one of the houses that was all boarded up. They're like, 'Man, you need your own reality show. We'll make it like a commercial for your website or something.' So I paid their expenses, and they gave it to another friend of ours, who gave it to a guy who worked at Lionsgate. I was Lionsgate's first reality TV show."
A rocky start to the show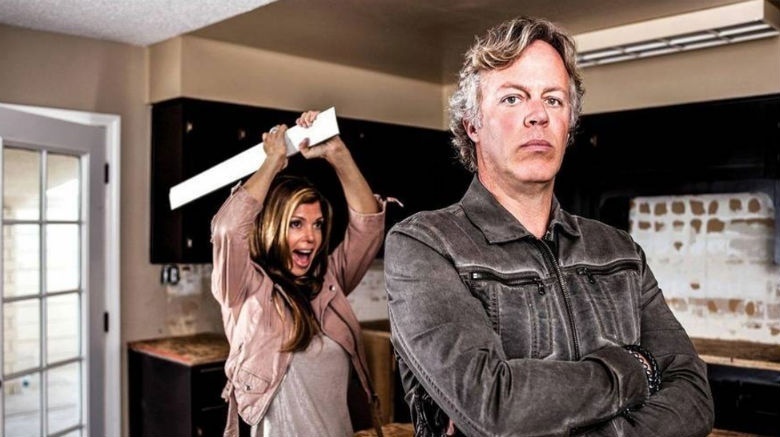 Instagram/Scott Yancey
Their introduction to reality TV was not necessarily a smooth one.
"The filming process really wasn't the most enjoyable thing we've ever done, especially in the hot Las Vegas weather," Scott said in the introduction to his book, Go Time: How to Make Insane Money from Today's Real Estate Market. "First, there are all of the technical issues, like microphone and camera problems, dead batteries, sound issues when a plane flies over or a boom box or loud stereo passes by. My wife and I weren't fired up after the exhausting filming sequence for that initial 45 minutes of video."
Soon, they were into the routine of filming the hit show and enjoying the experience.
"It's been a ton of work but a great experience for us," said Scott. "We work pretty much seven days a week for six months straight when we're filming, but it's rewarding. This show came about because of my experience in real estate investing, not because I was a TV performer looking for a show to do."
The race to flip drives everything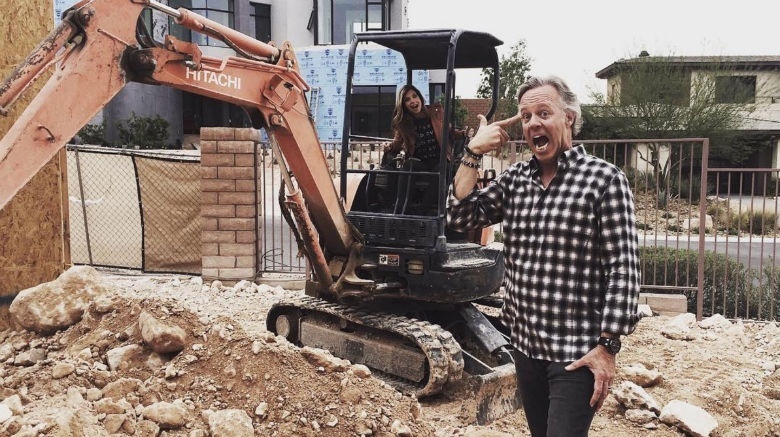 Instagram/Scott Yancey
Of course, in order to make a large profit, the property must be renovated within a tight budget, of which Scott is always well-aware. Amie, on the other hand, is more willing to open the purse strings to give the property the most curb appeal and added value to the property possible.
Once a property is purchased, the "race against time pushes the show to even more drama, action and stress."
"When you have a foreclosure sign on the house, it's saying, 'Vandals, homeless: Welcome. Please strip it,' " Scott told The Las Vegas Review-Journal of the properties he purchases. "We're in a race to get it done and get it sold."
The show only shows a snapshot of their life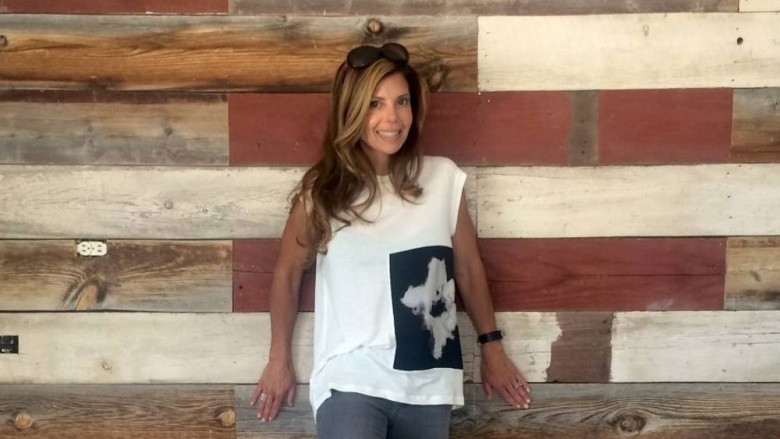 YouTube/A&E
Scott says viewers of the show are really only seeing a snapshot of their real life.
For each episode, roughly 120 to 140 hours of footage is shot, which is then edited down to 43 minutes.
Scott notes viewers are only shown the stress that results in their high-tension, high-speed mission to conquer the real estate land of plenty in Vegas. For the most part, Scott says, the show is edited for dramatic purposes and doesn't reflect the real Yanceys.
"What the people see is us stressed in a house on an episode," Scott told The Las Vegas Sun. "What they don't see is us doing five others at the same time. [...] The TV show usually edits in the drama. They don't see that an hour from now, we're gonna be holding hands walking our dog somewhere. They edit it in a way that's obviously going to be most entertaining. They don't ever show me say 'Thank you, good job' to somebody or show us going to a restaurant at night or in the summer on a beach."
Still, he says it's not always a picnic working with his wife.
"It's reality TV for a reason, but try working with your wife for 12-14 hours a day," Scott told Vegas Seven.
Scott has a mentor he still relies on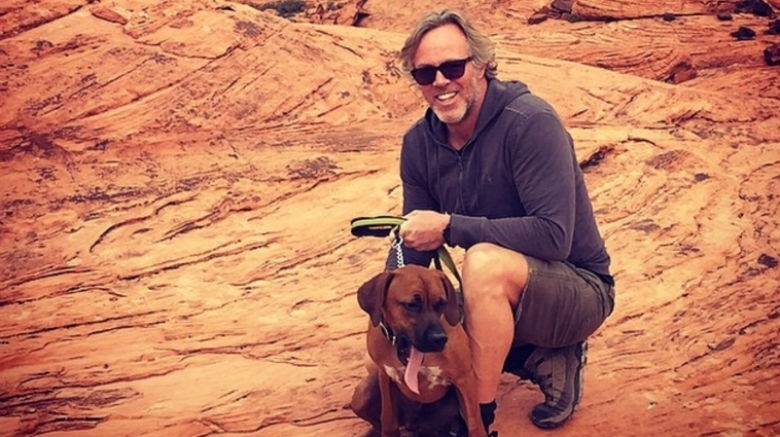 Instagram/Scott Yancey
Another person that has had a huge influence in the success of the show has not been featured in front of the camera. Scott loves to tell the story of his mentor Walther (Walt) J. Plumb III and the influence he has had on his career.
Scott was hired while still in college to be a runner for the real estate attorney and investor. Yancey continued to work with Plumb assisting in multiple real estate transactions before he struck out on his own.
"Walt has taught me pretty much everything I know about real estate," Scott said in the introduction to his book, Go Time: How to Make Insane Money from Today's Real Estate Market. "We've become family, as Walt pretty much adopted me and trained me from my original job as his runner."
The two have remained close and Scott relies on him for advice.
"I talk to Walt frequently, and he'll call me up often and ask if there are any deals we can do together," Scott said.
They were accused of scamming would-be investors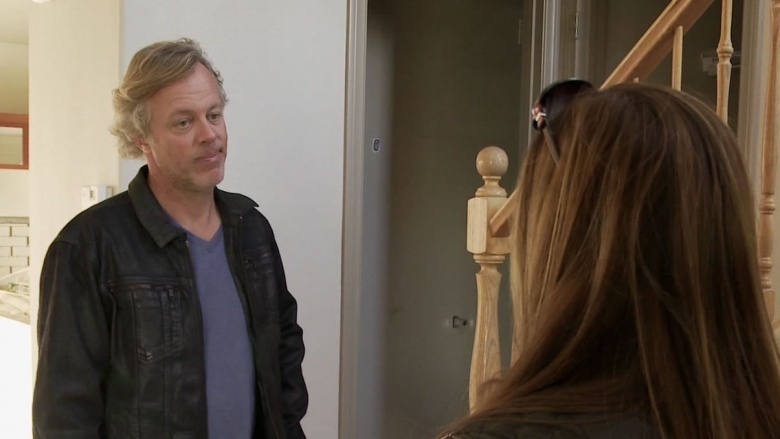 YouTube/A&E
After their success in real estate and on the A&E series, the couple decided to turn their efforts toward education. With a pitch of offering their knowledge to help people who "truly want a great chance of becoming wealthy," the couple launched a nation-wide series of free seminars and workshops. According to PopSugar, who has accused the couple of scamming their clients, attendees of the seminars and workshops have taken to online message boards and YouTube videos to share just how unsatisfied they were with the program.
The seminar reportedly begins with a free preview event that targets people who want to make their fortunes flipping houses. They promise no experience is necessary and there are no strings attached. According to people that have attended the seminars, the preview is basically a three-hour pitch to entice attendees to pay $2,000 for a second, more intensive three-day seminar. Those who made the investment in the three-day event received yet another pitch to invest in the next level that costs a whopping $30,000.
In his YouTube review, Ruben Ponce described the seminar:
"When we got there, it was absolutely nothing like how they pitched it," he said.
It must be noted that while PopSugar claims the couple is scamming vulnerable people hoping to make their fortune in flipping house, no one is cheated out of their money. Instead, they are always given the choice of whether to invest or not invest.
Scott and Amie like to give back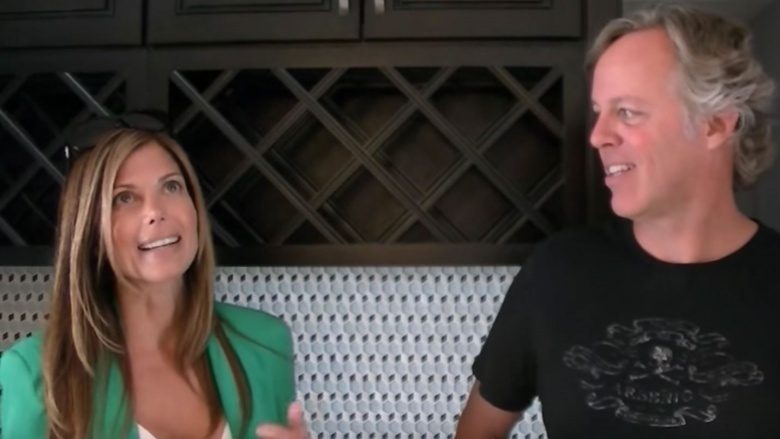 YouTube/A&E
Scott and Amie have written best-selling books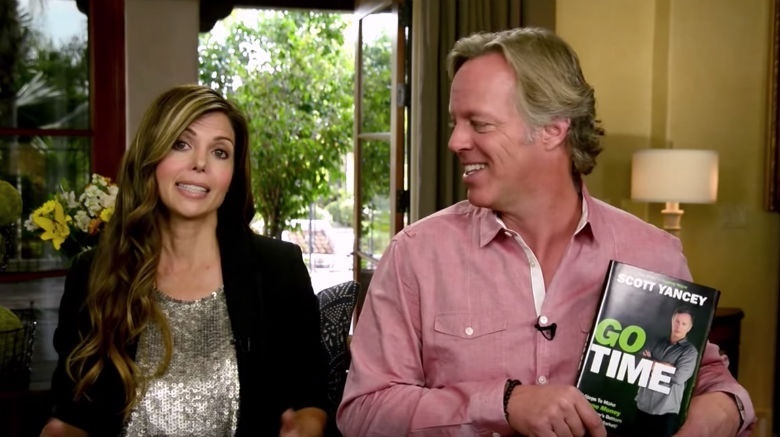 YouTube/Scott Yancey
Happy couple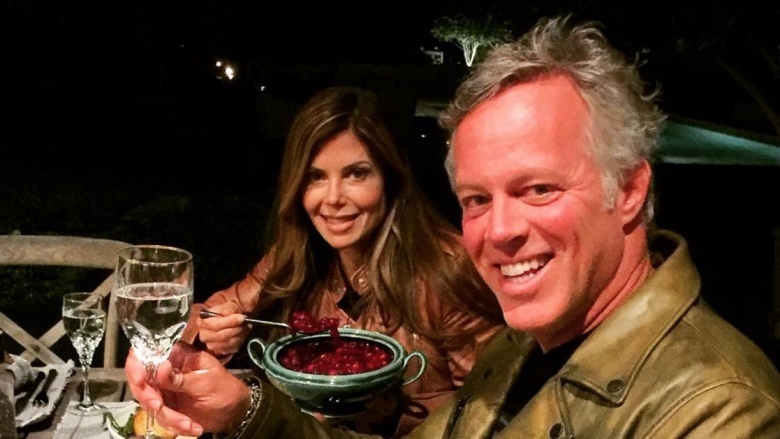 Instagram/Scott Yancey
Despite the impression viewers may take away about Scott and Amie Yancey from the Flipping Vegas series, they are obviously a couple that works hard for everything they have and know how to play equally as hard.