Drew Barrymore Shares The Truth About Going To A Psychiatric Ward At 13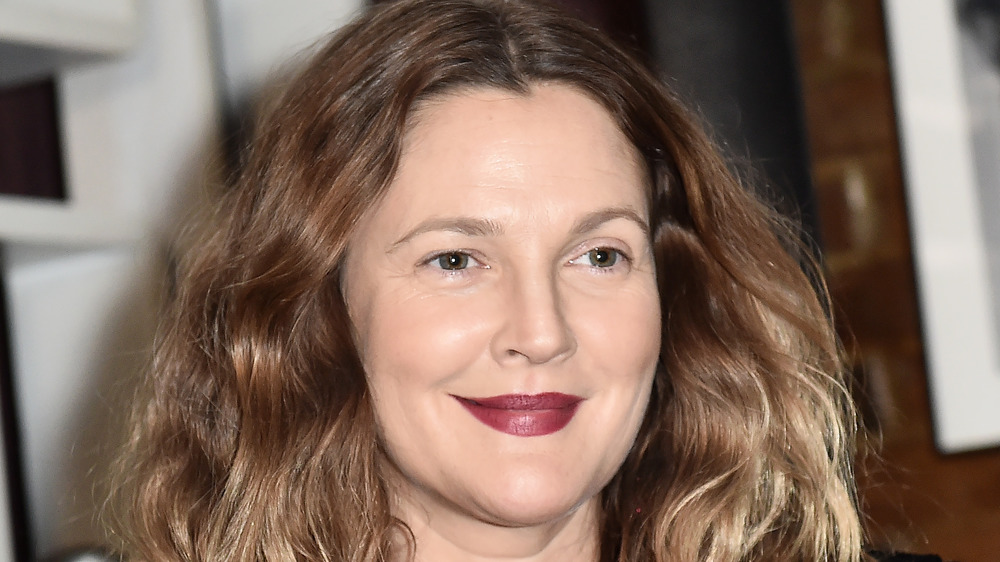 Steven Ferdman/Getty Images
Drew Barrymore rose to fame as a child star after appearing in E.T. the Extra-Terrestrial. She carried that stardom into adulthood with hits including Scream, Ever After, 50 First Dates, Never Been Kissed, and Charlie's Angels. Pivoting from film, she starred in the Netflix series Santa Clarita Diet and now hosts The Drew Barrymore Show. Outside of Hollywood, Barrymore has a production company, and has started lines of cosmetics, wines, clothes, and home decor (via Women's Wear Daily). 
Her path was not an easy one, though, as Barrymore was in the spotlight at a young age and got involved with drugs and alcohol. The actress told The Sun that she was a "party girl" who drank nearly every day, and had begun using marijuana and cocaine by the time she was 12. 
Then, when Barrymore was 13 years old, her mother, Jaid Barrymore, admitted her to a psychiatric ward. Clearly, Barrymore turned her life around since then, and she knows that directly addressing her mental health was a huge part of that. 
Drew Barrymore knows that 'structure' saved her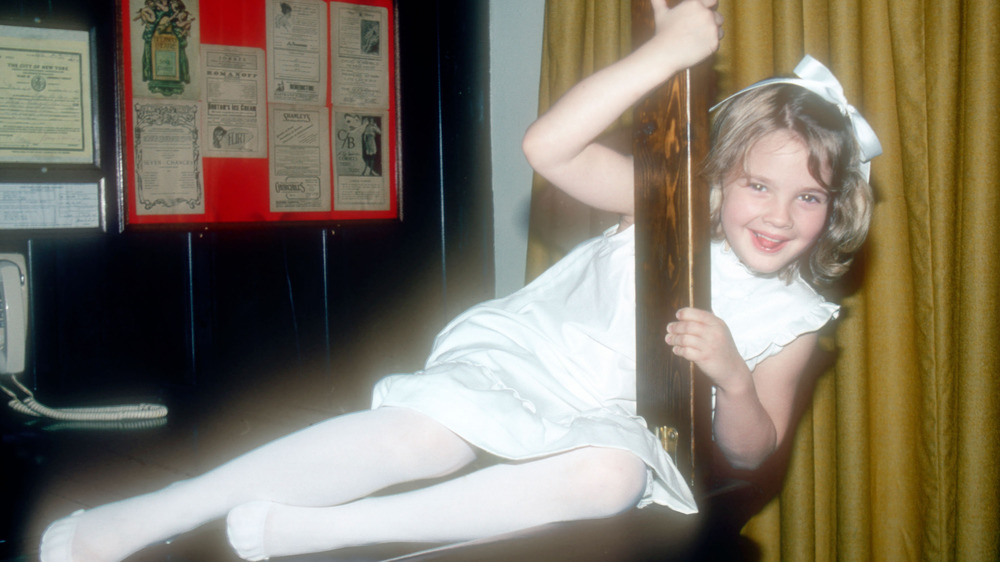 Yvonne Hemsey/Getty Images
In an interview with Howard Stern (via E!), Barrymore said she was in Van Nuys Psychiatric for 18 months. "And you couldn't mess around in there, and if you did, you would get thrown either in a padded room or get put in stretcher restraints and tied up." While it seems extreme, the star said it was what she needed. "I asked myself, like, why is this happening. And I thought, maybe you need the craziest form of structure because everything was so accessible, available, and screwed up in your world that maybe it's going to take something like this for you to kickstart the rest of your life." 
When asked if her younger self "would have imagined being able to tell such a positive life story" all these years later, Barrymore told The Guardian, "Half no, in that I was so scared of not knowing where I was going. I really had a fear that I was going to die at 25. And half yes, because no matter how dark s**t got, I always had a sense that there should be goodness. I never went all the way into darkness."
Barrymore also told Good Housekeeping that she is raising her children, daughters Frankie and Olive, in a very different way from how she was raised. "Having grown up in the opposite way, I'm raising my children with all consistency, all protection. This is my chance to get it right."