The Surprising Reason Frances McDormand Turned Down Media Requests For So Long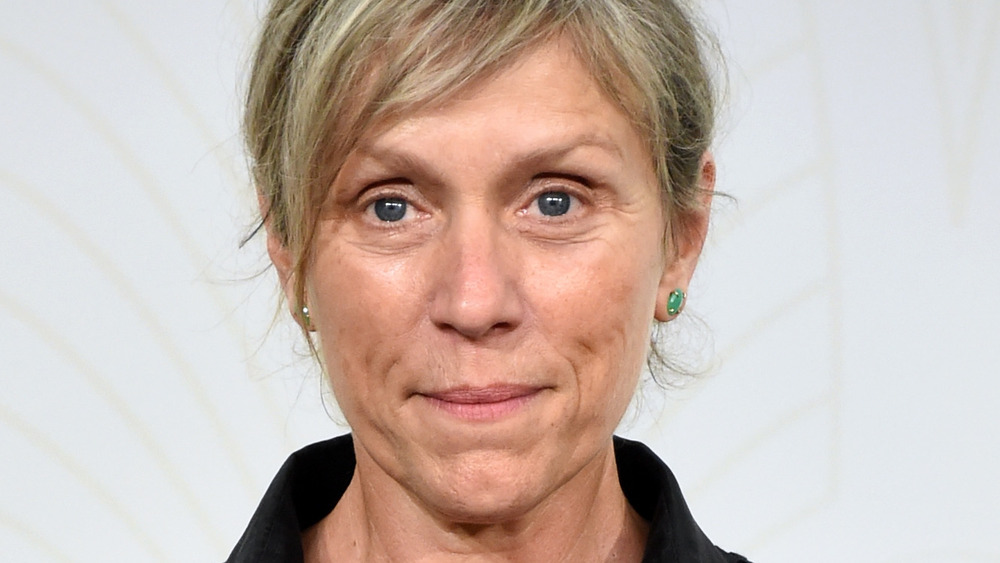 Jason Merritt/term/Getty Images
Since scoring her break-through role as Marge in Fargo, and subsequently taking home a well-deserved Oscar, Frances McDormand has somehow stayed out of the spotlight. But there's a very good reason for that. Speaking to the The New York Times, the Academy Award winner revealed she hired a publicist after Fargo became an instant hit and gave them one very specific (and very smart) instruction — to turn down almost all media requests.
"I made a very conscious effort not to do press and publicity for 10 years in what other people would think would be a very dangerous moment in a female actor's career, but it paid off for exactly the reasons I wanted it to," the award-winning-actor said, adding, "It gave me a mystery back to who I was, and then in the roles I performed, I could take an audience to a place where someone who sold watches or perfume and magazines couldn't."
Keep reading to find out how McDormand's penchant for privacy just might have put her right back into Oscar contention. 
Skirting the spotlight has paid off big for Frances McDormand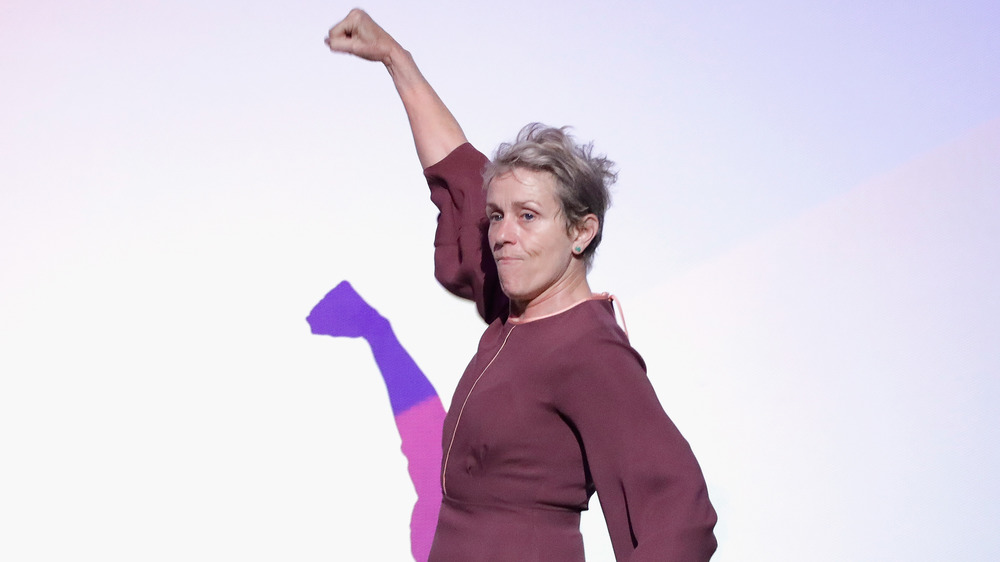 John Phillips/Getty Images
It's safe to say that staying out of the spotlight hasn't held back Frances McDormand in any way. Since Fargo, McDormand landed roles in Almost Famous, Something's Gotta Give, Friends with Money, Moonrise Kingdom and Burn After Reading, among many, many more. She's even won a second Academy Award and Golden Globe for her role Three Billboards Outside Ebbing, Missouri and an Emmy for Outstanding Lead Actress in a Limited Series or a Movie for HBO's Olive Kitteridge.
And if you thought McDormand was slowing down any time soon, think again. According to HuffPost, her next movie, Nomadland, is an Oscar front-runner thanks, in part, to McDormand's powerful performance. The film pairs real-life nomads with actors, and creates a mix of fictional and non-fictional narratives.
Speaking with The New York Times, Nomadland director Chloé Zhao praised McDdormand as "just so authentically herself," and confessed that this attribute made her want the star for the role that effectively blurred the lines between the character and McDormand's own occasional desire to live life permanently on the road. "That's why it works," McDormand also told the outlet, adding, "That's why Chloé could bear to even think of doing this with me, because of what I've created for years not just as an actor, but in my personal life."