First Responder Reveals What Tiger Woods Was Like Immediately After His Crash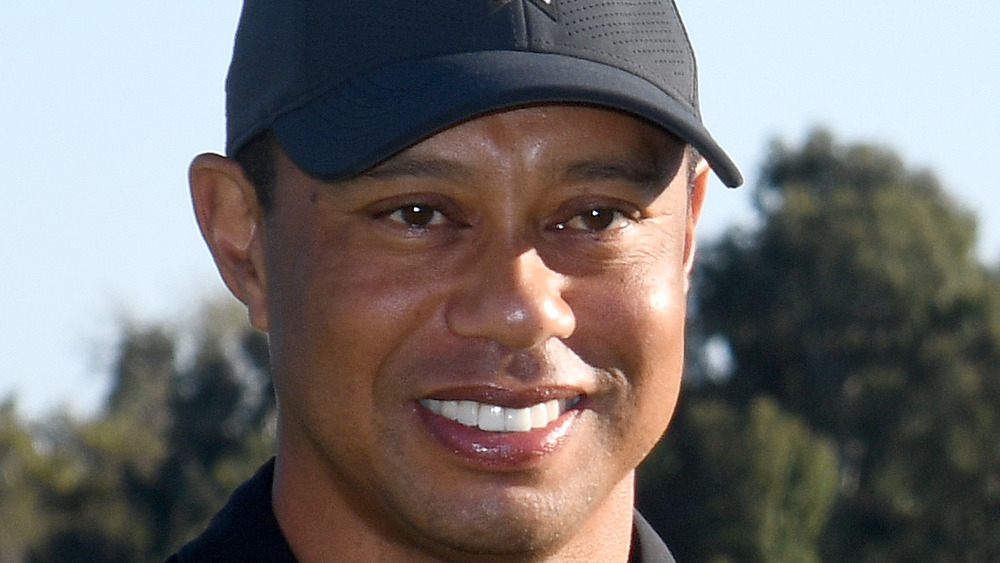 Harry How/Getty Images
Tiger Woods made headlines this week after being involved in a roll-over car accident. As the Los Angeles County Sheriff's Department announced via Twitter, "On February 23, 2021, at approximately 7:12 a.m., LASD responded to a single vehicle roll-over traffic collision on the border of Rolling Hills Estates and Rancho Palos Verdes." The statement continued, "The driver and sole occupant was identified as PGA golfer Eldrick "Tiger" Woods." 
Woods' agent Mark Steinberg was quick to confirm the incident, noting that Woods had to undergo immediate surgery after suffering "multiple leg injuries" (via Golfweek). But it seems the sports star didn't realize just how badly he had been injured when talking to first responder, L.A. County Sheriff's Deputy Carlos Gonzalez, at the scene. "I don't think he was aware of how gravely he was injured," Gonzalez told Today. Gonzalez also revealed that he "didn't see any evidence of impairment."
During a press briefing, Gonzalez told reporters, "He was still calm and lucid. I spoke to him. I tried to keep him calm." (via New York Post).
Tiger Woods is recovering at Harbor-UCLA Medical Center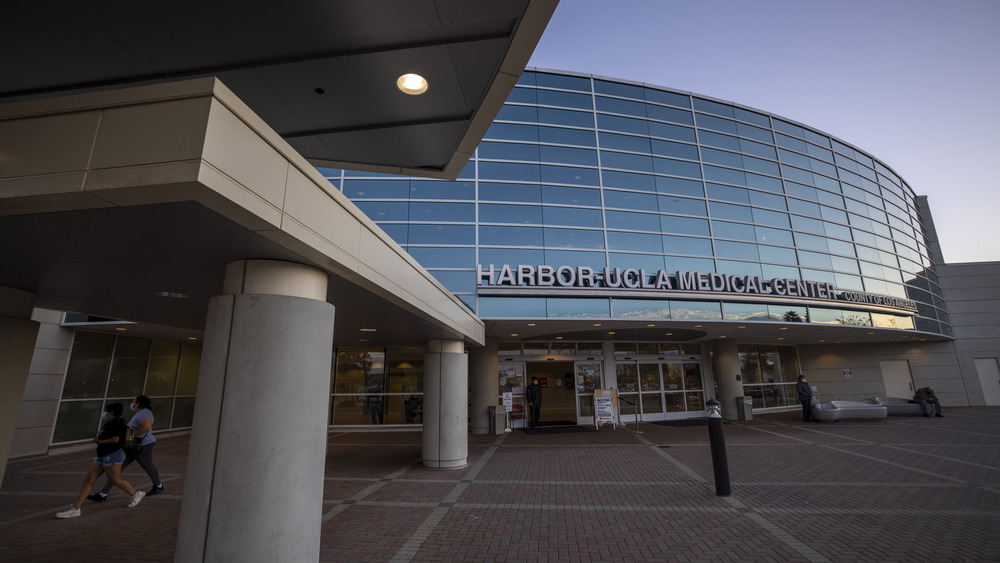 David Mcnew/Getty Images
Thankfully, Tiger Woods' surgery went well and today he is "awake, responsive, and recovering" at Harbor-UCLA Medical Center. Per a statement shared on Woods' Twitter, Dr. Anish Mahajan, chief medical officer and interim CEO at the hospital, said Woods' surgery involved repairing "significant orthopedic injuries to his right lower extremity." According to Dr. Mahajan, Tiger had a number of "comminuted open fractures," meaning his bone was broken into multiple pieces and had gone through the skin (USA Today).
A rod was inserted into Woods' tibia and the bones in his right foot and ankle were stabilized with screws and pins (via ESPN). In addition, "trauma to the muscle and soft-tissue of the leg required surgical release of the covering of the muscles to relieve pressure due to swelling," Mahajan wrote in the Twitter statement.
It will be a while before officials determine what caused the crash, but as Deputy Gonzalez said, "I will say that it's very fortunate that Mr. Woods was able to come out of this alive" (via ESPN).