The 13 Going On 30 Mini-Reunion You May Have Missed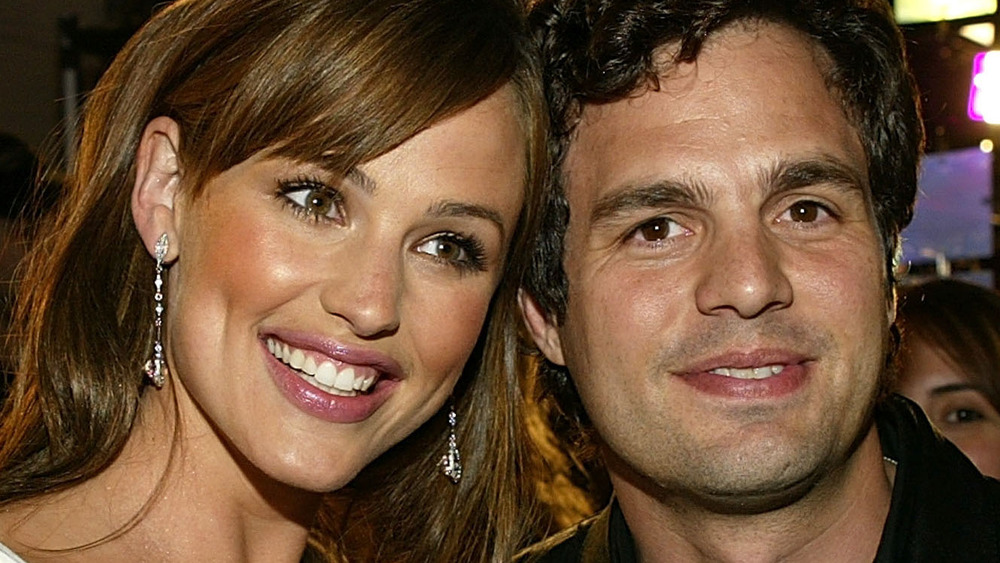 Carlo Allegri/Getty Images
It's hard to believe that almost 17 years have passed since the movie 13 Going on 30 was released in movie theaters. The rom-com starring Jennifer Garner and Mark Ruffalo was a box office hit — and brought '80s nostalgia back into the limelight (come on, you know you played "Thriller" after watching the movie). Even though the movie had that happily-ever-after ending audiences were hoping for, fans still wanted more. Well, wait no more, because this is the totally awesome 13 Going on 30 mini-reunion you may have missed.
It's been a minute since BFFs Jenna Rink and Matt Flamhaff left her basement on her 13th birthday and reconnected as adults. Fortunately, you won't need wishing dust to see the pair together again. Both Garner and Ruffalo took to Instagram to post a picture of themselves together. In the caption of the selfie snapped by everyone's favorite on-screen middle school sweethearts, Garner wrote, "Wishing dust worked! And I got a perfect day with my old pal."
Ruffalo also posted the same photo to his Instagram page, and wrote, "Reconnecting with an old pal. Anyone know where we can get Razzles in Canada?"
Here's why Garner and Ruffalo are together again
Of course, the Razzles reference is a wink and a nod to the iconic '80s candy (that's also a gum!) that the duo ate while walking together in the movie. And how cute is it that they both referred to each other as an "old pal"? (Cue the dreamy sighs.)
So how did Ruffalo and Garner wind up getting together again? Fans will be delighted to know that the actors have teamed up to play parents in the new Netflix film The Adam Project (via International Business Times). The film stars Ryan Reynolds, who travels through time to reconnect with his 13-year-old self to find his deceased dad (played by Ruffalo) and, you know, save the world (via The Hollywood Reporter). The sci-fi adventure movie is being filmed in Vancouver —hence, Ruffalo's request to find out where to score some Razzles in the Great White North.
While it might not be a sequel to 13 Going on 30, and Ruffalo and Garner might not be playing nerdy '80s kids, a new collaboration between the two stars will for sure have film fans geeking out with excitement.