Donald Sutherland: The Hollywood Legend Is Worth More Than You Think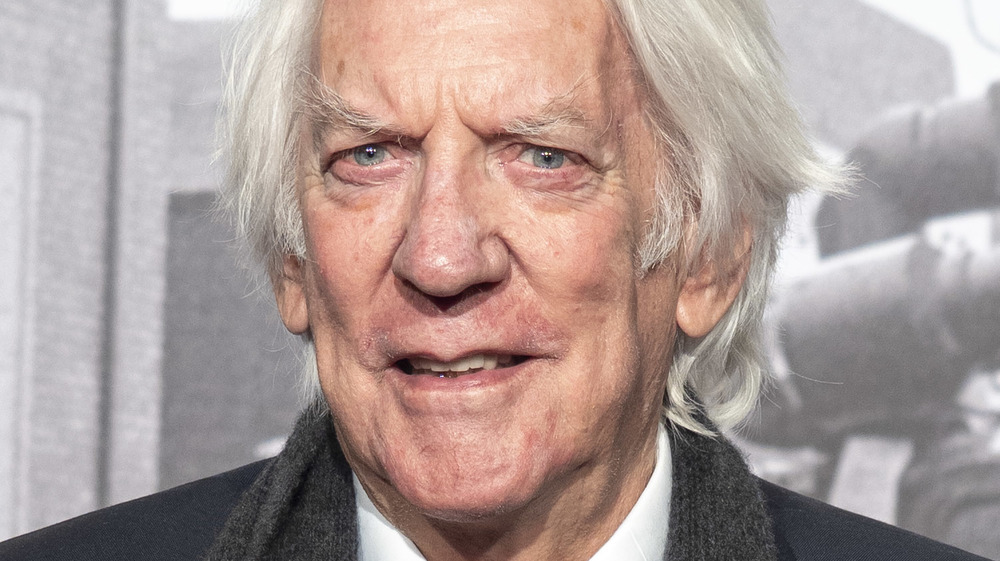 Arnold Jerocki/Getty Images
Donald Sutherland is a Hollywood legend who earned that title the hard way. According to IMDb, the Canadian actor has appeared in approximately a zillion roles from tiny to top-of-the-bill over an incredible 59 years in the business. While few will remember his early roles playing such undoubtedly challenging characters as Switchboard Operator and Unhelpful Neighbor, no one could ever forget him as the aptly named Oddball in Kelly's Heroes or as the original Hawkeye Pierce in M*A*S*H (the 1970 movie that predated the TV show). More recent movie-goers may know him best as President Snow in the Hunger Games franchise, while just this past year, he played Franklin Reinhardt in HBO's The Undoing.
Needless to say, after nearly six decades on screens both large and small, Sutherland has earned some pretty decent coin. Celebrity Net Worth says he currently has about $60 million in the bank (or in other assets), a figure that doesn't quite put him in the top 100 earners in the acting world but he's close. The Richest reports that No. 100 on the list is Michael J. Fox, a fellow Canadian worth $65 million. Coming in at No. 99 is Sutherland's own son, Kiefer, also with $65 mil.
Donald Sutherland would be even wealthier were it not for one major mistake
Sutherland would have cracked that top 100 list and been worth a good deal more than his son today had it not been for a single bad decision he made back in 1978. A friend of Sutherland's, director John Landis, asked his old pal to appear in a low-budget frat-house comedy he was making, something called Animal House. Sutherland agreed to take the role of Professor Dave Jennings, but when it came to naming his price, well, this is where he made that epic goof.
Since Sutherland would be one of the few big names (at the time) appearing in the movie, Universal Studios was willing to offer him $35,000 plus 15 percent of its gross earnings as compensation. As the actor (and the studio, for that matter) doubted that the film would be successful, he turned down the offer. Instead, Sutherland agreed to do the role for a flat fee of $50,000 and none of the profits. It's estimated that this poor decision would up costing Sutherland $20 million in royalties -– $20 million in 1978 dollars, that is. Celebrity Net Worth says would be worth about $72 million today. Whoopsie! Luckily, despite his lack of prognostication skills and/or financial acumen, Sutherland hasn't lost any of his acting chops at the age of 85, as he's set to earn a few more bucks from TV shows and movies coming out in the near future.