The Real Story Behind Nina Dobrev And Ian Somerhalder's Relationship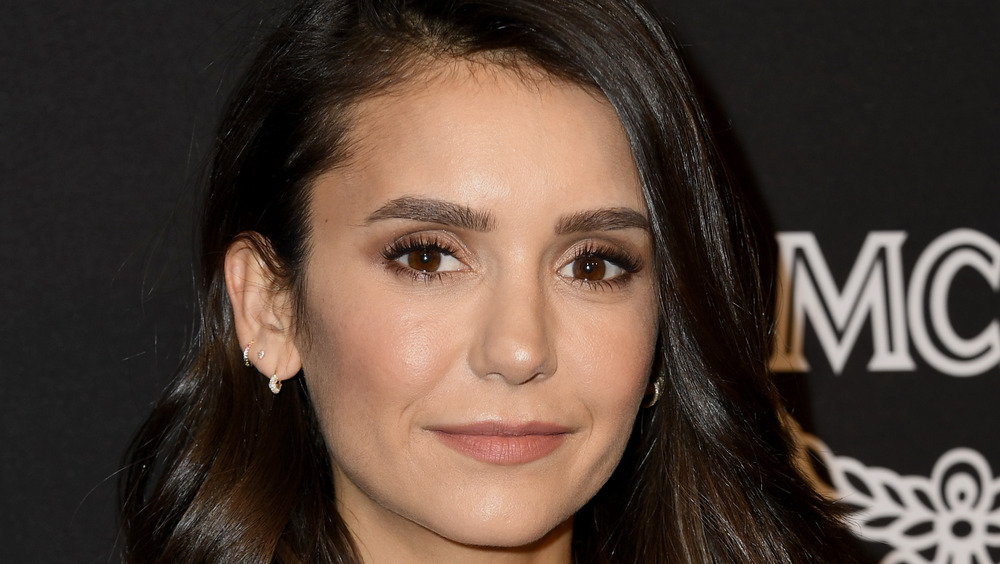 Frazer Harrison/Getty Images
Nina Dobrev and Ian Somerhalder's relationship spanned three years, according to Who's Dated Who. The former couple fell in love while working together as part of The Vampire Diaries cast. Fans of the show couldn't help but love these two, who turned their friendship into one of the most talked about romances ever. In 2012, rumors that Nina and Ian were engaged circulated, but Nina confirmed that the rumors simply weren't true. The then-23-year-old spoke with Access to clear up any gossip. "I'd heard some crazy story that I'd been proposed to, but I would be wearing a ring if I had one. Not true at all. I mean, that's not my [style]. I'm young. I'm really young," Nina said. She also explained that she was completely focused on her career. "I'm a career woman and a young, very driven woman and I've got a lot I have to accomplish before I settle down and have kids and do any of that," she explained.
Nina and Ian continued dating, working together, and traveling the world over the next couple of years. Their connection was so electric that they took home the People's Choice Award for "Favorite On-Screen Chemistry" back in 2014. You can check out their joint acceptance speech on YouTube. And while just about everyone wanted to see Nina and Ian get married, the two ended up going their separate ways after the sixth season of TVD. So what really happened?
Nina Dobrev and Ian Somerhalder remained friends after ending their relationship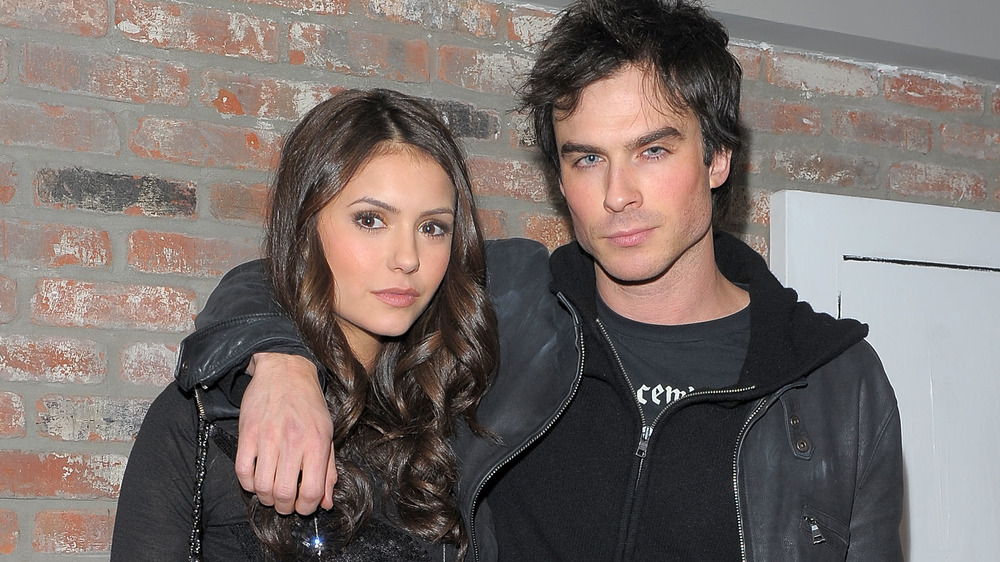 Michael Loccisano/Getty Images
While the real reason that Nina Dobrev and Ian Somerhalder split isn't officially known, there has always been some speculation that their ten-year age difference could have played a role. "The relationship kind of brewed out of a friendship and the fact that they had to get into a romance for the show," an insider told Us Weekly back in 2013. "I think she decided she wanted to experience other things," the source added. Around the time that their relationship ended, Ian took to Twitter to share a cryptic quote. "A thought for today: 'People change and forget to tell each other,'" he wrote, according to Us Weekly. The Tweet has since been deleted.
Nevertheless, Nina and Ian's relationship continued in a platonic way. "They will continue to work together and remain best friends, which is where the relationship started," the unnamed source also told Us Weekly at the time. That friendship has continued over the years, and it is believed that the two are still in touch, despite both finding love with other people.
Nina Dobrev is good friends with Ian Somerhalder's wife (and she doesn't think it's weird)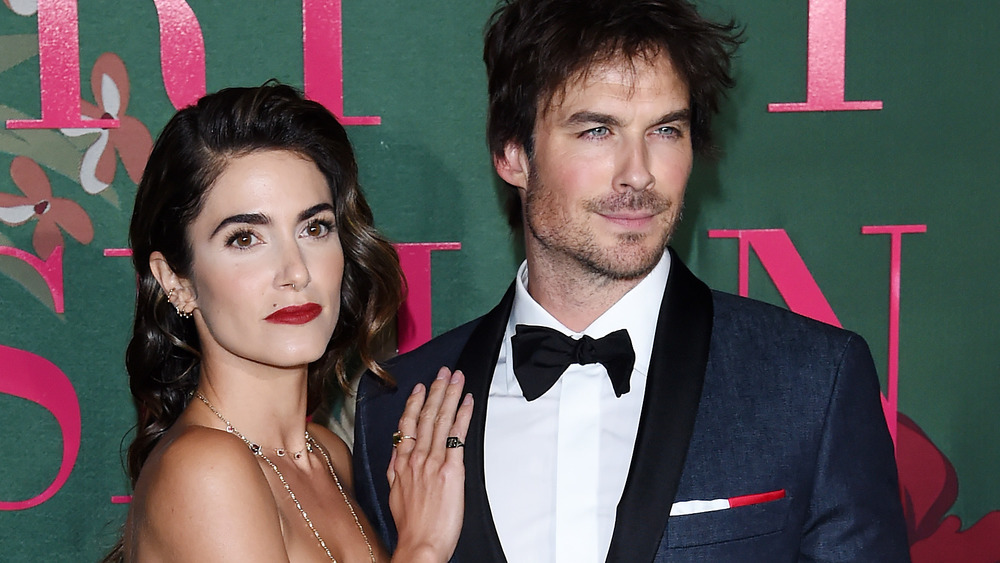 Stefania D'alessandro/Getty Images
Both Nina Dobrev and Ian Somerhalder have moved on in their personal lives. Ian married Twilight star Nikki Reed in 2015, according to Brides. And, yes, Nina was invited to Ian and Nikki's wedding, though she didn't attend. "She was invited. She actually thought about going, but in the end Nina decided it would just be too awkward," a source previously told Hollywood Life. Regardless, there still isn't any bad blood between Nina and Ian. In fact, Nina is pretty good friends with Nikki. While you might think that's a little weird, Nina would have to disagree. "I don't think that's weird at all. I think that's great," Nina told Andy Cohen on an episode of Watch What Happens Live in 2019. She has even met Ian and Nikki's daughter, Bodhi. "Why can't everyone be friends? I think they have a beautiful baby, and they are happy and so am I. What's bad about that? I don't see any problem with that," Nina added.
These days, it seems as though Nina has also found a love of her own. She has been dating Olympic snowboarder Shaun White for a little less than a year, according to Who's Dated Who. They made their relationship Instagram official in May of 2020, during quarantine. Although Nina and Shaun haven't hung out with Ian and Nikki publicly, we're sure the foursome would get along swimmingly.