The Clever Way To Cover A Scar With Makeup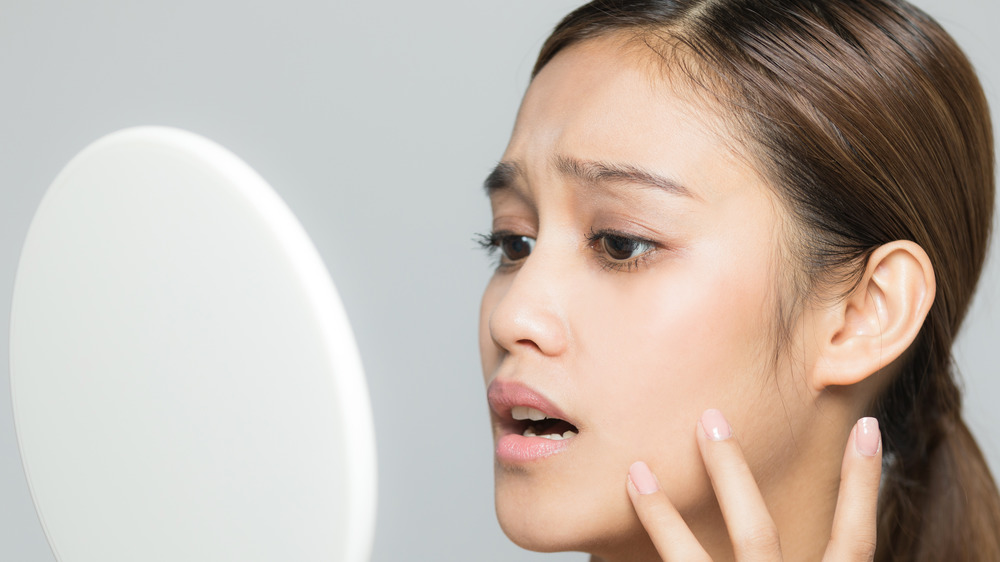 Shutterstock
Let's be honest, acne scars are a total pain. And, as Pamela Marshall, clinical aesthetician and founder of Mortar & Milk, explained to Harper's Bazaar, they "come in different forms, including rolling, boxcar and ice-pick scars." If you've one of any type, you'll know just how hard they can be to conceal. But, according to experts, there are a few tricks you should have up your sleeve that make it a little easier.
According to celebrity makeup artist Mario Dedivanovic, "To cover old acne scars, apply your concealer in a circular motion and blot either with a pad or with your fingers to finish. Then use a stippling or foundation brush to apply a liquid foundation for an airbrushed finish," he told Well + Good. Dedivanovic added that, "Depending on the appearance of your scars you'll want to customize your level of coverage." For example, if you have boxcar or ice-pick scars, you'll probably want to try and plump it out. 
When using makeup to cover a scar, you need to consider what type of scar it is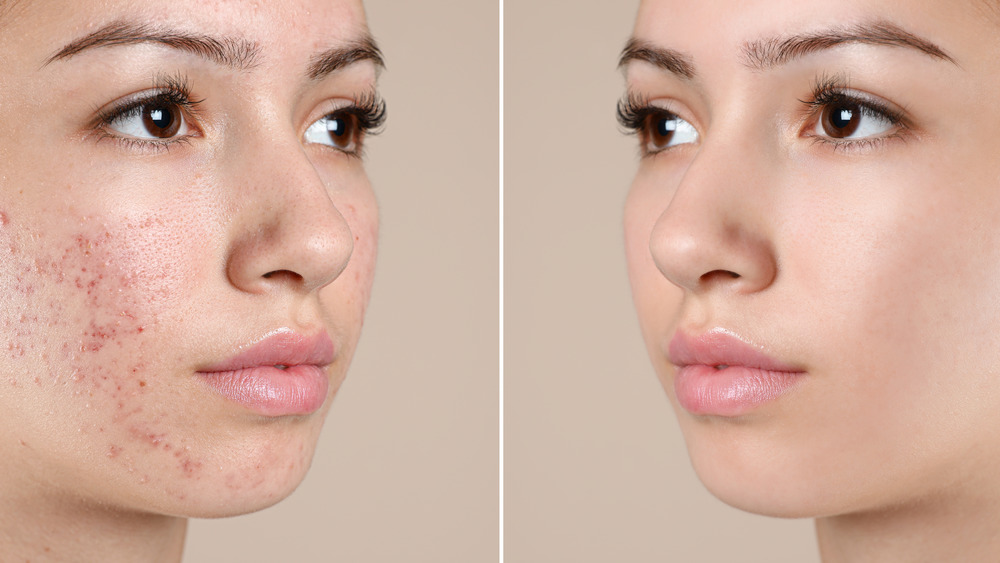 Shutterstock
If it's a pigmented acne scar you're working with, "you need to take a different approach to concealing the area compared to covering indents in the skin," Claire Ray, makeup artist ambassador at Vichy told Byrdie. "Acne scars tend to be darker," she said, explaining, "The aim is to neutralize the color of the scar to match the rest of the skin, and then to apply setting powder to the area to ensure it won't slide off."
Oh, and bad news for highlighter fans — you also need to avoid anything that promises to give you a glow. As make up artist, Andre Sarmiento warned Refinery29, "Makeup formulas that have a lot of luminosity, dewiness, or a high shimmer content tend to bring out texture and really emphasise the difference between the flat skin and the raised skin throughout the scarring."