Dramatic Celeb Transformations That Are Still Hard To Believe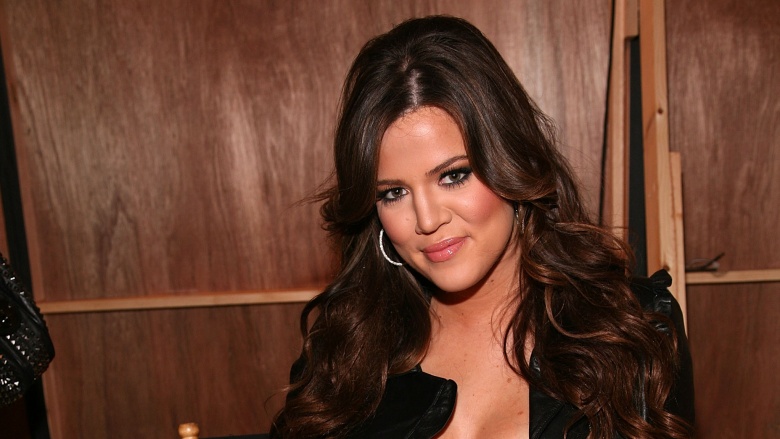 Getty Images
It's virtually impossible to go through the process of life without experiencing some sort of recognizable change. As a millennial, and 27-year old woman, I can definitively say that where I was six years ago is not at all where I am today — headbands and college-style binge drinking included (sorry, Mom!). One of the few things that has transitioned with me into adulthood is my love of Pokemon, with the sudden resurrection of the game in Pokemon Go.
Transformation is a right of passage — a period of growth that is inevitable and mind boggling at the same time. Experiencing our own individual changes can often be one of the most challenging, and painful experiences of our lives, and, sadly, aren't always for the better. Conversely, life moments that force us to grow can be beautiful, and help us find our paths and purposes in life. While change isn't always butterflies and rainbows, it is bound to happen sometime, and the majority of celebrities can attest to that. The main difference between our personal transformations and that of a celeb is that we have the privilege of changing sans cameras and the public eye, which I, for one, think is way better. I can't imagine having my first adolescent mistakes splashed across Page Six.
Although transforming while the world is watching may be traumatizing for some celebs, their ups and downs can often be inspirational, or total red flags for us. Who can forget about the time Britney Spears randomly shaved her head and went completely ballistic on the paps? In the same vein, we'll never forget when Britney reclaimed her status as pop star royalty, and slayed her 2016 VMA performance. I'll always be rooting for you, Brit.
Ahead, check out 10 stars in particular who stand out from the rest for making total physical or emotional transformations over the years.
Khloé Kardashian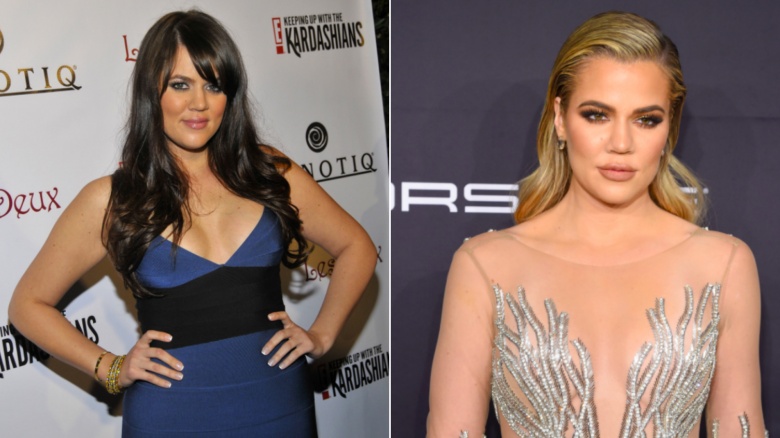 Getty Images
I'm not afraid to say it — I have a total girl crush on Khloé Kardashian. Not only am I a long time fan of KUWTK, but her complete body transformation from curvy girl to rock hard abs a bodybuilder would be proud of, is truly inspiring. Koko is definitely a force to be reckoned with when it comes to the gym. A quick look at the fitness section in her app, or a few taps through her Snapchat story will show you a small glimpse into her grueling workout routines with a couple celebrity trainers.
She even released a bestselling book that's part memoir, part self-help, titled, Strong Looks Better Naked, which helps to cement her status as the most ripped Kardashian sister in my book. Of course, haters are gonna hate, but there's really no denying that Kardashian has totally whipped her famous bod into shape over the last couple of years. Thankfully, despite her daily workouts, Kardashian still has maintained that amazing booty! In addition to her killer bod, I love the gradual hair transition she's made from dark brunette to honey blonde locks. I'm completely down to watch her new show, Revenge Body, the second it touches down on E!.
Justin Bieber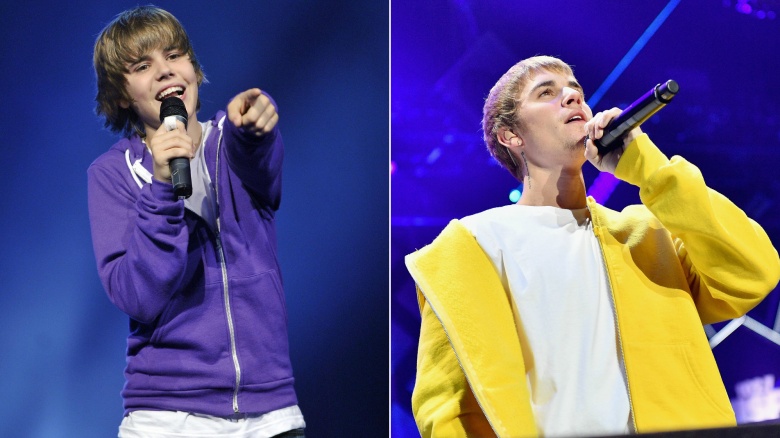 Getty Images
Justin Bieber started out as the adorable child star we all fell in love with, under the master tutelage of Usher, with hits like "Baby," and "One Less Lonely Girl." The effortless flow of his famous bowl cut was immaculate. His sincere eyes pierced our hearts, and he seemed to have the voice of an angel. Bieber had most teenage girls (and a few grown women) in the palm of his hand, and sold out concerts at every turn.
As he slowly gained more stardom and spotlight, Bieber eventually spun out of control, making the transition from teenage heartthrob, to being convicted of DUI and other intense charges over the years. After these events, many people were convinced that his career was over for good. Happily, Bieber has prevailed, making a personal transition once again, and leaving his bad boy antics behind. He now attends Hillsong Church, a popular place of worship among other celebrities in the industry, under the guidance of Pastor Carl Lentz. Bieber has also regained the interest and popularity of fans old and new through new music hits like, "Sorry," and "Where Are U Now?" I'm super curious to find out how he will continue to evolve personally and musically.
Raven-Symoné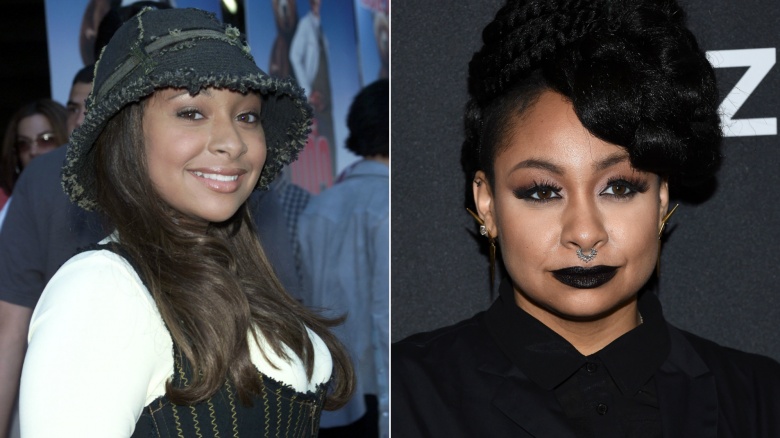 Getty Images
Beginning her career on The Cosby Show, and into her portrayal as Raven on the hit Disney series, That's So Raven, Raven-Symoné won our hearts with her various "wholesome" role portrayals. If we're being honest, she was always my favorite Cheetah Girl, and I still know all the lyrics to the That's So Raven theme song.
Nowadays, Raven has been portraying a much edgier look, including new piercings, daring hairstyles, and dark makeup. During her appearance on Oprah, where Raven claimed that she didn't want to be labeled as African-American, she has received much backlash from the Black community regarding her distinctive viewpoint. Her platform on ABC's, The View allows her to express freely on various topics, which she continues to share on a regular basis. Raven has recently revealed that she is leaving the show to start a new project — That's So Raven 2! Although she doesn't believe in labels, Raven was in a long-term relationship with model, AzMarie Livingston before they parted ways in 2015.
Kylie Jenner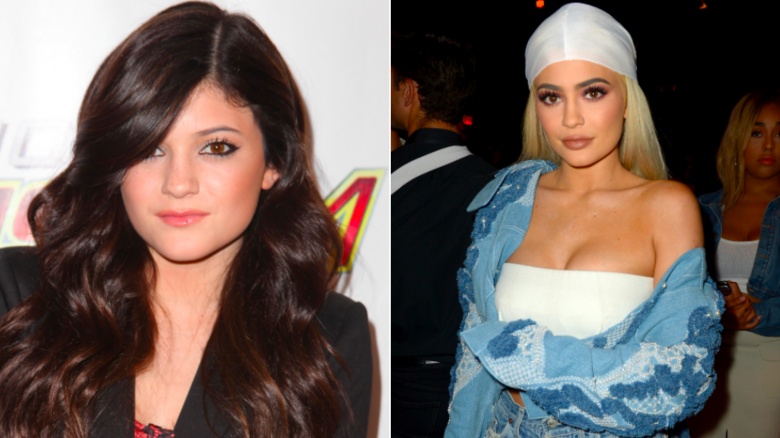 Getty Images
Although the youngest of the Kardashian/Jenner clan, at 19, Kylie Jenner has completely secured her place as one of the most influential businesswomen to stem from the family. With a successful cosmetics line and upcoming clothing empire in tow, Jenner is well on her way to breaking the internet through her Kylie Cosmetics line, just like her sister Kim did with her Paper Magazine cover.
Emerging from her older sister's shadows and becoming a coveted star in her own right, Jenner is now the most viewed person on Snapchat, and has a habit of selling out of newly released products faster than you can pronounce her full name. Although there was much controversy surrounding whether or not she had received lip injections, as well as the Kylie Jenner Lip Challenge that was started after young people tried to modify the fullness of their lips via shot glass, she turned the negativity around and created her own cosmetics line. With plenty of millennials clamouring to be just like her, and following virtually every move she makes, it's easy to see that Jenner is forging her own empire one lip kit at a time.
Britney Spears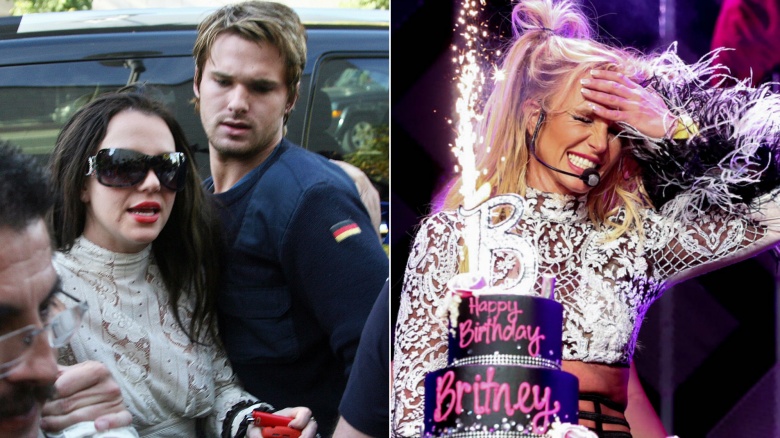 Getty Images
Britney Spears began her career as pop royalty, singing hits like, "Oops...I Did It Again," "Lucky," and "Crazy," which stayed lodged in our iTunes playlists for years. How could we forget the teenage angst film that was Crossroads, where we fell in love with Britney all over again, and looked at Kim Cattrall as a motherly figure? At that point, many of us, too, discovered we weren't girls, but not yet women.
But Spears ultimately reached her breaking point in 2008 after dealing with her ex-husband, Kevin Federline, over her children — and many of her fans had fears that she would never be the same again pop princess again. She shaved her entire head for crying out loud. But luckily, she made another transition back to her rightful place as eternal pop princess, securing a residency in Las Vegas, and continuing to kill it at virtually every award show she's invited to perform at. I'm just wondering when she'll bring back the snake.
Nicole Richie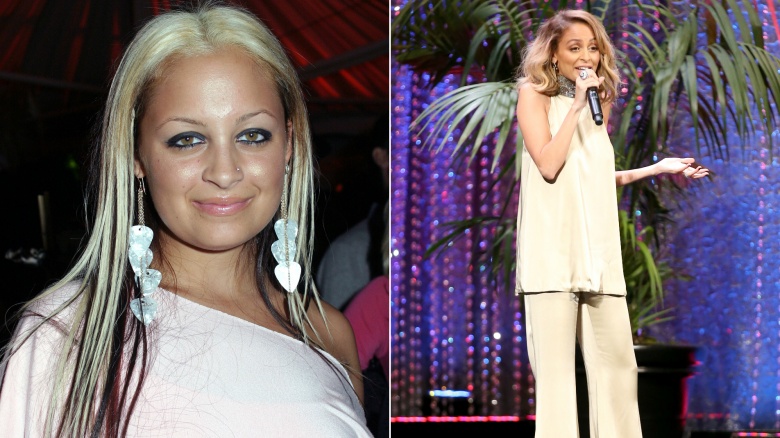 Getty Images
Originally known first for her recurring role on The Simple Life, Nicole Richie has become very grounded in her womanhood and her maturity — these days, she's a mother and businesswoman. After marrying rock star Joel Madden, The Simple Life star opened House of Harlow 1960, a jewelry and clothing line named after her first daughter. She also created a hilarious web series entitled Candidly Nicole, returning to her reality TV roots in an entirely new way (i.e., embracing the lack of reality). It was originally housed on AOL, and then turned into a full-fledged TV show on VH1.
Richie has transitioned from the rebellious young partier who dealt with controversy surrounding her weight, to an entrepreneur and philanthropist, giving back through such charities as The Richie Madden Children's Foundation, and Baby2Baby.
Jennifer Hudson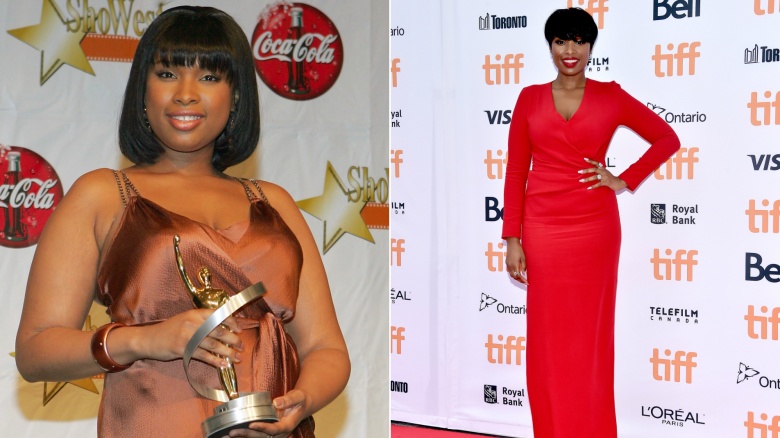 Getty Images
Jennifer Hudson has always had an amazing singing voice, ever since she was introduced to us in season 3 of American Idol. Although she didn't go on to win the entire competition that year, Hudson was able to secure a major role in the film, Dreamgirls, as the character Effie, alongside none other than Miss Beyonce Knowles. Not only did she put on a stellar performance, but Hudson was also nominated for an Academy Award for Supporting Actress — and won!
It's no secret that Effie was typically illustrated as slightly bigger than her counterparts, and at that time, Hudson was proud to represent the curvy skin she was in. Through her partnership with Weight Watchers, Hudson has lost a significant amount of weight, and is looking healthier than ever. Go girl!
Caitlyn Jenner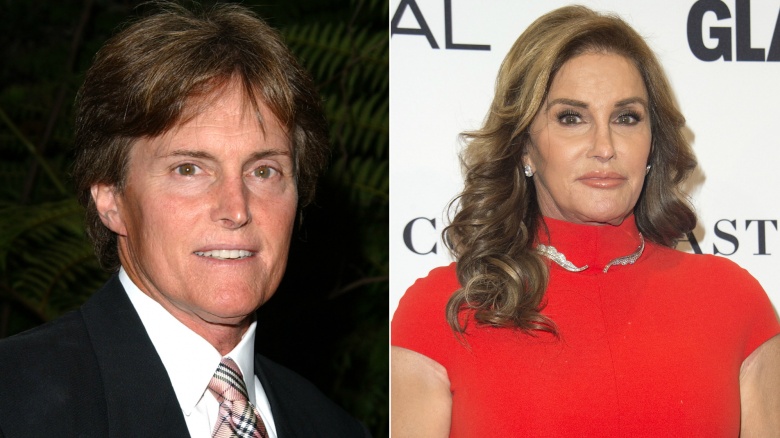 Getty Images
Originally starting out as Bruce Jenner, Caitlyn Jenner officially started her life in 2015, after she exposed herself to the world on the cover of Vanity Fair. Aptly titled, "Call Me Caitlyn," that's what we did after she proclaimed that Bruce Jenner was long gone. Jenner tops my list of celebrities who have gone through transitions, as her transition was not only physical, but emotional as well. Bravely going from a man whose entire life story was in the public eye to a newly formed woman is no easy feat, especially when you're an Olympic medalist with ten children.
Her E! reality show, I Am Cait, delved deep into the first few stages of Jenner's new experiences as a woman, as well as her family and friend's reaction to her transformation. Jenner has since helped to pave the way for other LGBTQ persons to speak their truths, and transition proudly in the ways that best support who they are as people.
Ice Cube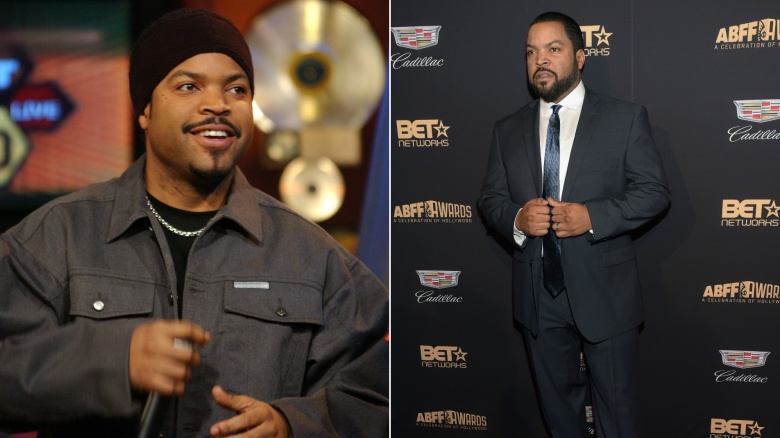 Getty Images
Beginning his career in the iconic, yet controversial hip-hop group, N.W.A, Ice Cube made a name for himself along with Dr. Dre and others by helping to pioneer the rise of gangsta rap, with roots in California. After embarking on his own solo career, Ice Cube later transitioned into acting, collaborating in such films as, Friday, Barbershop, and 21 Jump Street. He also founded his own production company, Cube Vision, backing recent films like Ride Along 2, Are We There Yet?, and Straight Outta Compton. To say Ice Cube is a visionary would be a complete understatement.
Mandy Moore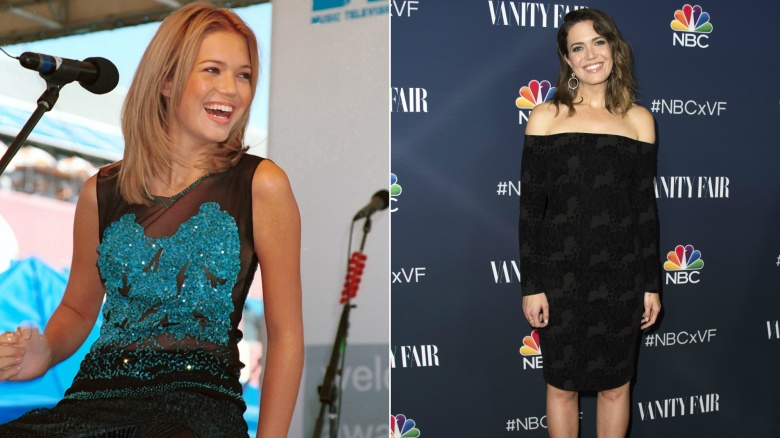 Getty Images
Mandy Moore's "Candy" is still one of my favorite pop songs of all time. Even though she's since traded in her signature blond locks and singing talent for a brunette coif and acting chops, I love Mandy Moore nonetheless. She's transitioned from being a super sweet pop icon to more of a serious actress, which arguably started with her role in A Walk to Remember as a Christian girl diagnosed with Leukemia who happens to fall in love with the bad boy next door. It's still one of my favorite guilty pleasure films, along with The Princess Diaries — thanks, Mandy.
It's clear that Moore has found a love in full-time acting, transitioning from singing to playing Rebecca Pearson, the matriarch character in NBC's This Is Us. She was even nominated for a "Best Supporting Actress" Golden Globe for the role!
We get to learn from their transformations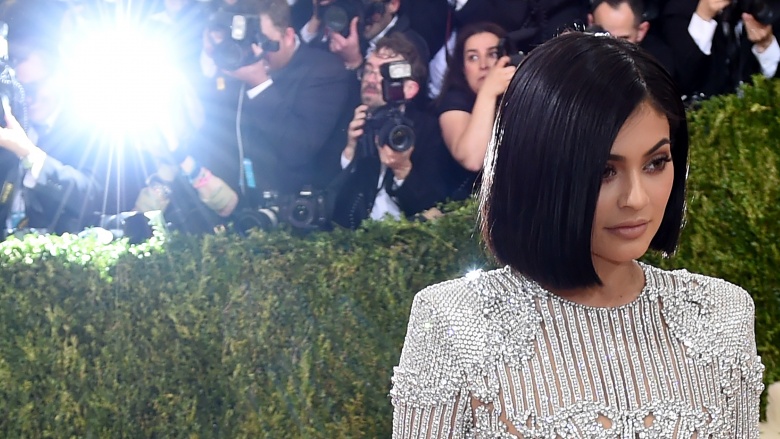 Getty Images
Based on the life trajectory of these celebs, it's safe to say that they as individuals (and we, as a society) have learned a lot from their internal/external transformations. There's no doubt that these stars will continue to go through periods of change as they continue to experience all that life throws at them.