What Happened To Shiri Appleby From Roswell?
Tara Ziemba/Getty Images
As anyone who came of age during the early 2000s knows, TV shows on the WB were a staple. One short-lived but beloved series was Roswell, a fun mix of sci-fi and romance which depicted the trials and tribulations of your typical high school students — with the one minor detail that several of them were actually aliens.
Shiri Appleby starred as Liz Parker, a human who learned that fellow student Max was actually an extraterrestrial after he used his healing powers to save her life after she sustained a gunshot wound. Inter-species romance commenced (naturally).
Sadly, Roswell only lasted for three seasons, from 1999 to 2002, but it marked the beginning of a successful TV and film career for Appleby. After Roswell's cancellation, she did struggle for a few years to find her footing as a leading lady where she belongs. Although she continued to get small roles in movies and TV shows including Chicago Fire and Girls, her true comeback came when she landed a starring role on the critically acclaimed TV series UnREAL. 
In addition to continuing her work as an actress, Appleby has also added "director" to her resume. She directed four episodes of UnREAL, and took on the role behind the camera for two episodes of the new spin on teen life in Roswell, titled Roswell, New Mexico (via IMDb).
Shiri Appleby is thriving in both her personal and professional life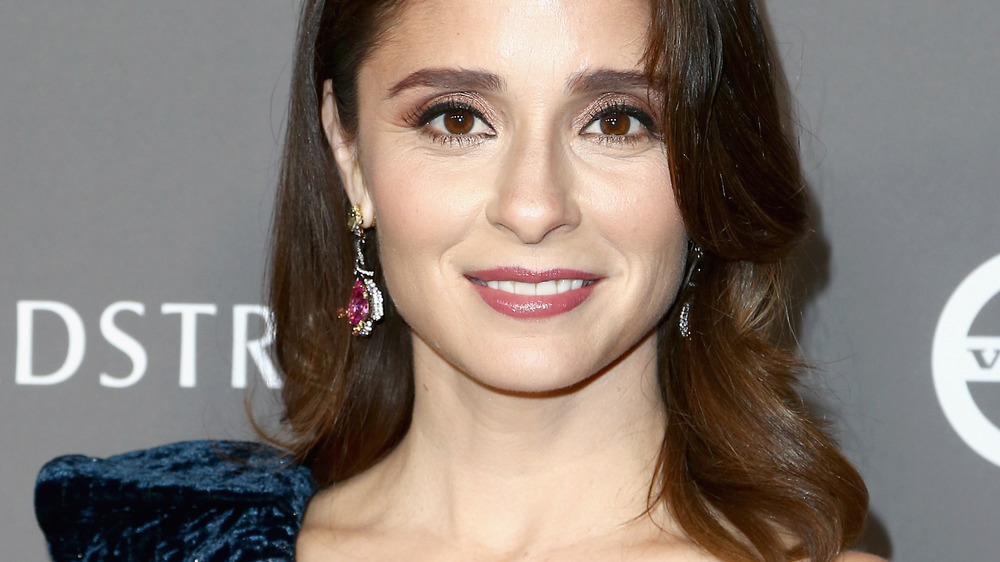 Tommaso Boddi/Getty Images
Shiri Appleby told The Hollywood Reporter about how much she enjoyed directing Roswell, New Mexico's Jeanine Mason, who played Liz, the role originally embodied by Appleby herself. "It was great to have a hand in shaping this Liz's story," she noted.
In an interview with her alma mater, the University of Southern California, Appleby explained that she began directing in order to expand her range. "With acting, you have to be the right age, the right fit and the right look for the role. But with directing, if you're any size, any shape, any age, you can do it, as long as you can get someone to say 'yes,'" she said. "In the acting-to-directing transition, it's all about getting people to see you as somebody else. Since people already know me as an actor, I had to get them to see me in the director's role."
Appleby has also thrived in her personal life. She married chef and restaurateur Jon Shook in 2013 and the couple share a daughter, Natalie and a son, Owen. The kids were frequent visitors to the set of UnREAL, where Appleby often worked 15-hour days (via US Weekly). "[M]y kids have a trailer on set. They come to see mom at work," she told the outlet. "I really want to be around the lot when I'm directing because I want them to see that mom can be the boss and mom can be in charge."