The Real Reason Meryl Streep Wasn't In Mamma Mia! Here We Go Again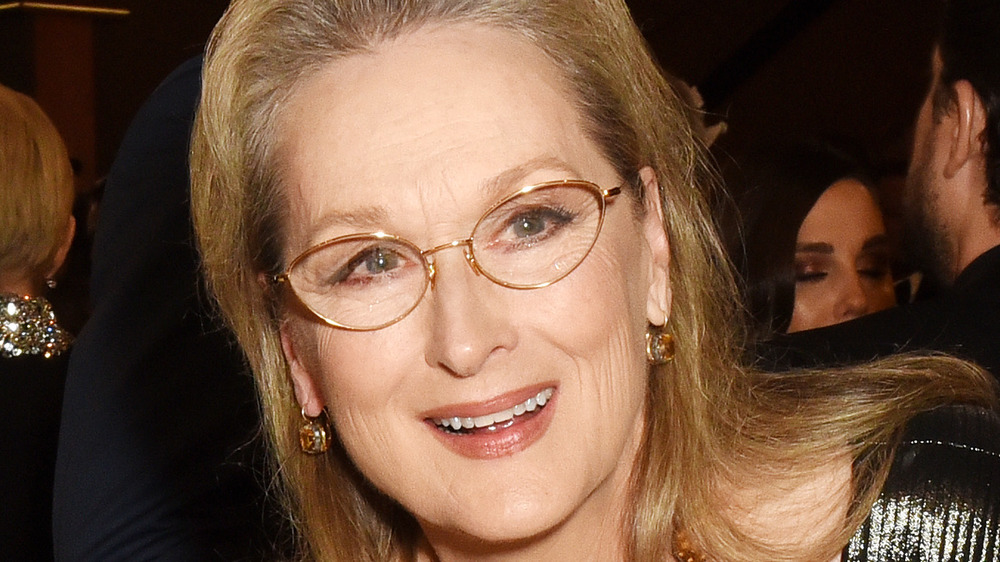 Presley Ann/Getty Images
Meryl Streep is a legend. The star's career has covered over six decades of success in the theater, television, and on the big screen. Perhaps you know her for her starring roles include Kramer vs. Kramer, Sophie's Choice, and The Devil Wears Prada (via Hello). And of course, who could forget Streep as Donna Sheridan-Carmichael in the musical-to-film adaptation Mamma Mia? Her leading character was a fun-loving mom who let her curls have a life of their own. We know that Streep both shines and has limitless longevity as an actor. That is why many of us were shocked she didn't take the lead again for Mamma Mia! Here We Go Again, also referred to as Mamma Mia 2.
We know that Tinsel Town is filled with publicists and agents who have learned how to master airbrushing the truth. That, or completely graffitiing over it. So we're skeptical if we'll ever know the full story behind why Streep was left out of the prequel. But when the director of Mamma Mia 2, Ol Parker, steps up to explain, we have no choice but to take his word for it. And contrary to the assumed reason, it wasn't because of scheduling issues (via Cosmopolitan).
The decision was based on what was best for the story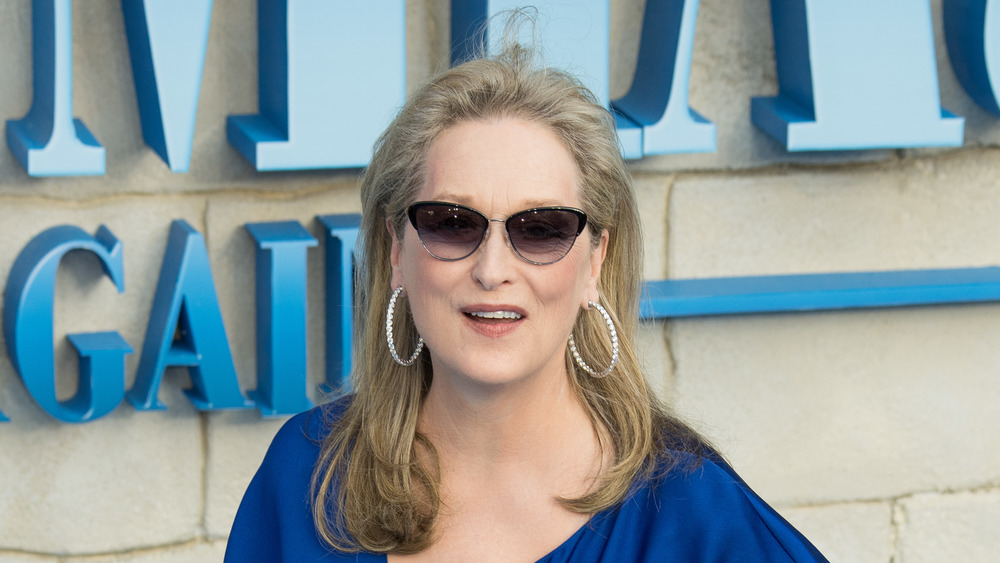 Jeff Spicer/Getty Images
Parker explains, "If it had worked out that Meryl was going to be the lead for the whole thing, then they would have waited for a time when Meryl could be the lead for the whole thing," he shares. Adding, " It was about finding the best story to tell that worked for everybody and this was the story we settled on" (via Cosmopolitan).
For those of you who have seen the film, this explanation appears to be true. And when further detailing his decision to kill Streep's character Donna, Parker reveals, "I think it's the most meaningful and emotional and impactful way to tell that story and this was my suggestion," he says. And what did Streep think about her characters send off? Parker shares, "Obviously it was greatly discussed with everyone and Meryl was thrilled and delighted with it" (via Vulture).
Hmm, "thrilled" and "delighted" are both Hollywood airbrushing adjectives, but we have to trust him. Plus, Streep does appear in a few dream sequences in Mamma Mia 2 which strengthens the claim that she supported Donna's death. "Streep's" passing may have been shocking to many of us, but at least we're comforted knowing her spirit continues to live on, on the imaginary Greek island of Kalokairi.