What We Know About Trisha Yearwood's COVID-19 Diagnosis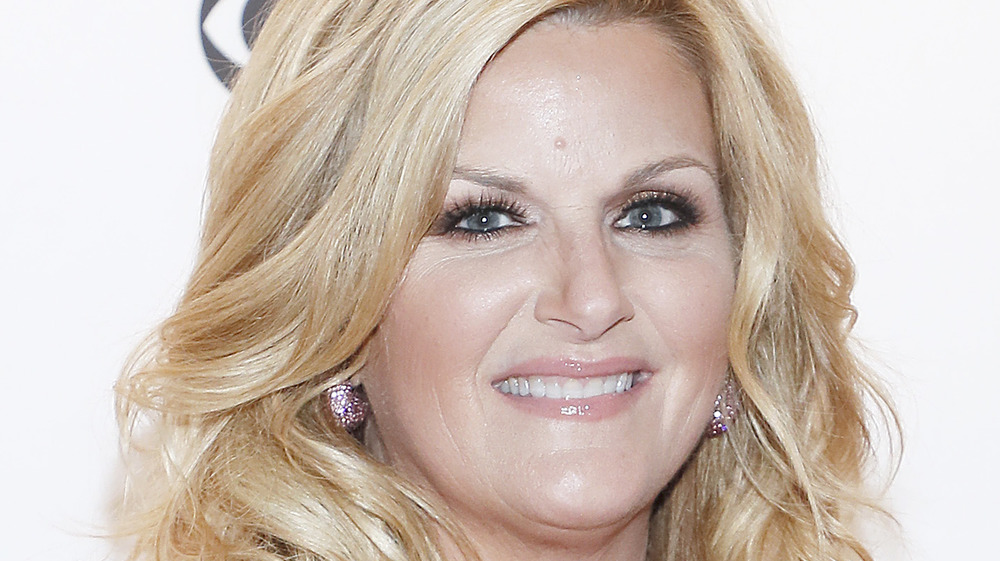 Paul Morigi/Getty Images
Country singer Trisha Yearwood has tested positive for COVID-19 according to her husband, superstar Garth Brooks. The couple reportedly waited to get tested for a week after being exposed to the disease due to wintry weather (via People). The singer, who is showing symptoms at this time, was quarantining with Brooks, who as of now, is still negative.
The country duo announced via Brooks' Twitter on February 11, "Due to someone on their team testing positive for Covid-19 and out of an abundance of caution, Garth Brooks and Trisha Yearwood are cancelling everything and testing and quarantining for two weeks."
As of Thursday, February 25, the cooking show host's doting husband has shared in a statement, "The Queen and I have now tested twice. Officially, she's diagnosed as 'on her way out of the tunnel' now, though, which I'm extremely thankful for." He went on to update fans on the latest about her condition and care.
What else Garth Brooks shared about Trisha Yearwood's health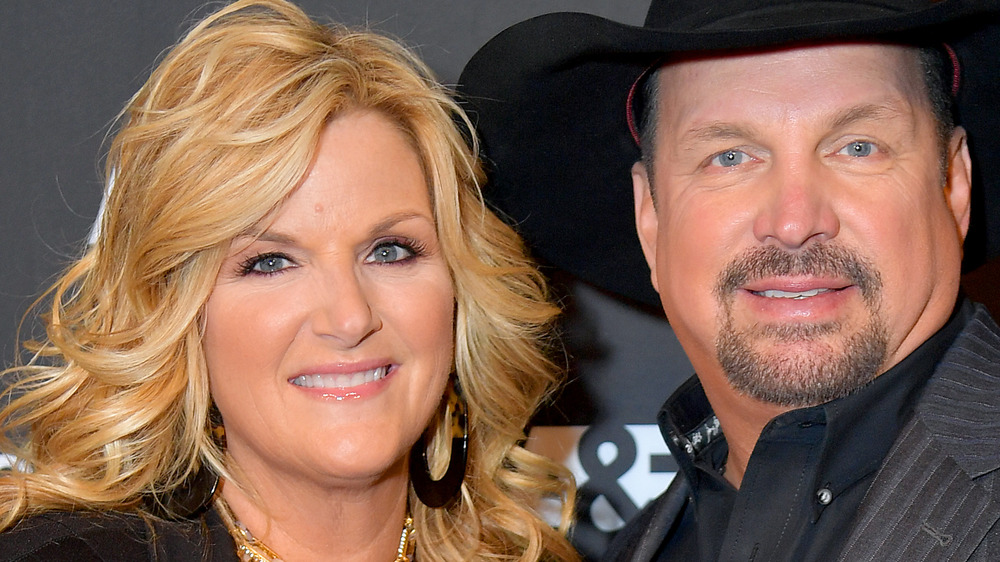 Michael Loccisano/Getty Images
In his statement, Brooks very sweetly added about his wife since 2005, "Anyone who knows me knows my world begins and ends with Miss Yearwood, so she and I will ride through this together." He added his 56-year-old bride is "a fighter" and that "she's been doing everything right." He also noted, "I know we'll walk out the other side of this thing together."
Brooks, whose statement went on to say about a "tough" Yearwood, "She's stronger than me," also reassured fans that she is "currently under the greatest care in the best city for treating and healing singers" (via CNN). According to Distractify, the couple currently reside near Nashville, Tennessee.
Meanwhile on social media, fans wished Yearwood a speedy recovery, and said they were praying for her, with music critic David Wild tweeting, "I've never heard #TrishaYearwood sing a note that I didn't believe. And I've never seen her be anything but kind and gracious to anyone backstage. May she get well & share her stunning voice with us again soon."