Inside Kevin Durant's Former Engagement To Monica Wright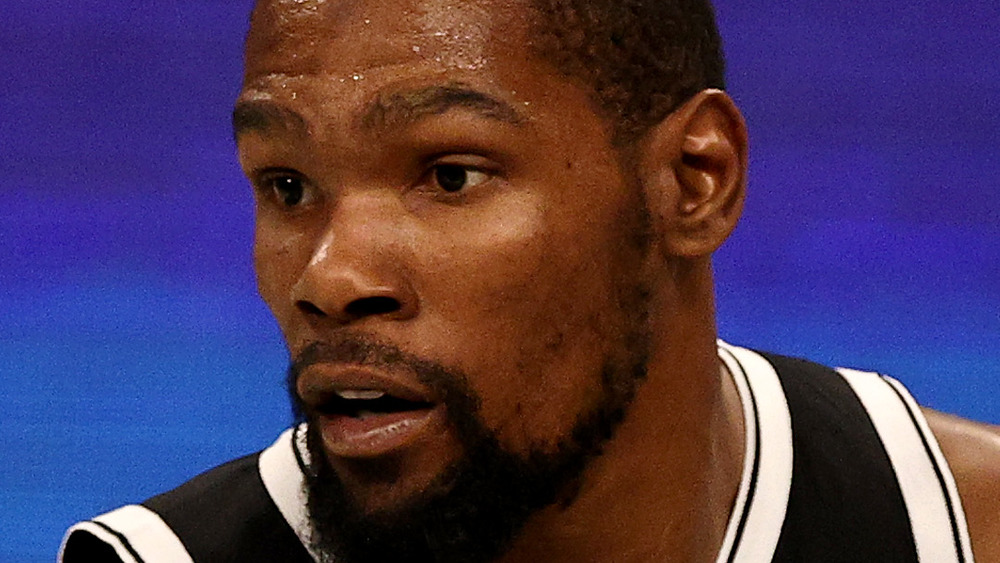 Elsa/Getty Images
Kevin Durant is one of the NBA's most popular and most successful players currently in the game. Durant came into the league in 2007, when he was selected by the Seattle Supersonics as the second overall draft pick (per ESPN). The following year, the Seattle Supersonics relocated and rebranded, becoming the Oklahoma City Thunder. It was a pivotal season for Durant, who made the All-Star roster by the following season (via Bleacher Report). 
Durant was one of the players responsible for turning OKC into serious contenders, which is why fans were sad to see him go during his 2016 free agency. From there, he spent three years on the Golden State Warriors, two of which they won championships. Today, Durant is part of the Brooklyn Nets, having made his debut in late 2020 (via Sports Illustrated).
It's a storied career for the 32-year-old athlete. Unlike others in his field, he's managed to keep a lot of his private life, private. There is one great love that Durant has opened up about, however.
Kevin Durant was briefly engaged to WNBA star Monica Wright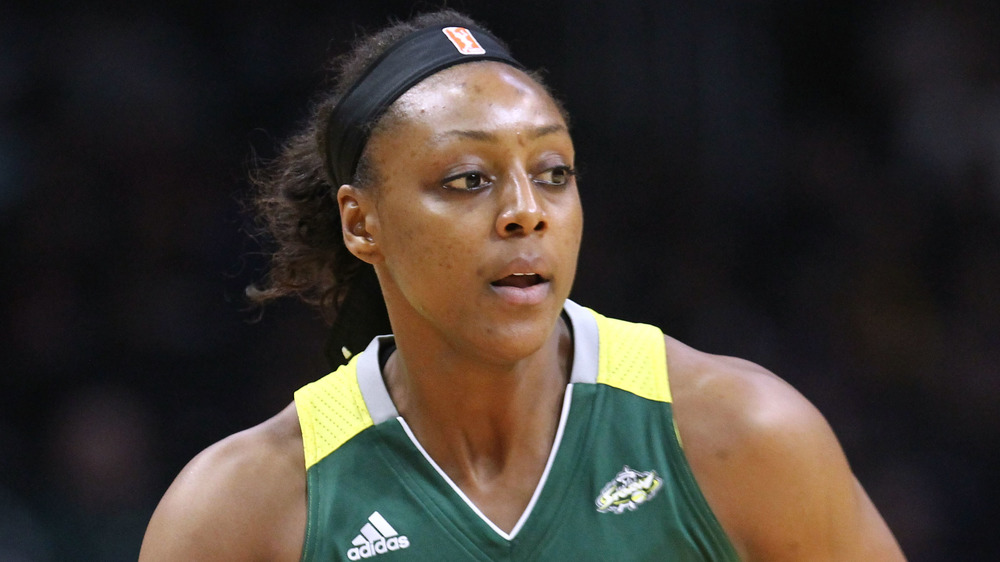 Leon Bennett/Getty Images
In 2013, news circulated that Kevin Durant was engaged to WNBA star Monica Wright. Like Durant, Wright entered the league as the second overall draft pick, but in 2010 by the Minnesota Lynx (via The Daily Press). The two met before their professional careers had gotten underway. They became friends after meeting at the 2006 McDonald's High School All-American Game (per St. Paul Pioneer Press).
It's unclear at what point things turned romantic for the two basketball stars. In May 2013, the two were publicly claiming to be just friends. "He's got a heart of gold, and anytime (something like) this happens, he's the first one who wants to help. He's a really compassionate guy," Wright said of Durant, who had donated $1 million to aid disaster relief after a small Oklahoma town was devastated by a tornado at that time (per Fox Sports).
Just two months later, rumors that the two were engaged started to spread online. Wright publicly confirmed the engagement in a post-game interview that month (per ESPN).
Kevin Durant and Monica Wright's engagement didn't last long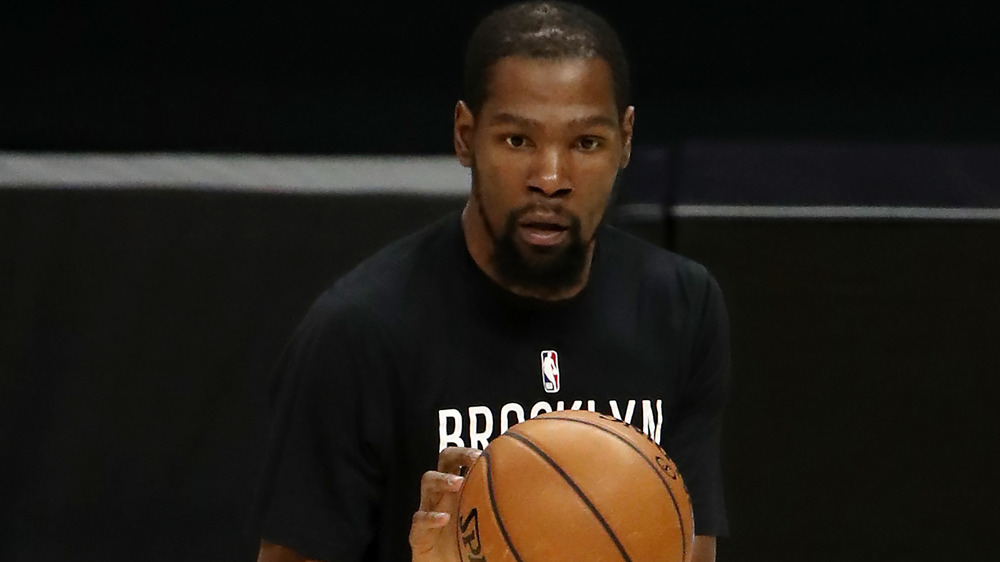 Katelyn Mulcahy/Getty Images
It's unclear how long Kevin Durant and Monica Wright were engaged before they called things off. The breakup was quiet, but Durant broke his silence about it two years later. In an interview with GQ, he admitted he was still healing from the situation.
"I had a fiancée, but ... I really didn't know how to, like, love her, you know what I'm saying? We just went our separate ways," he told the magazine. He went on to explain that he got caught up in the moment one day and proposed and while it was rushed, it wasn't completely wrong for him.
"We was just hanging out, chilling. And I felt the energy. I felt, 'I need to do this right now.' And I just did it," he shared. "I was like ... 'We're engaged right now? We're about to get married?' So I was just like, cool! I love this girl. But I didn't love her the right way."