This Schitt's Creek Couple Almost Had A Very Different Ending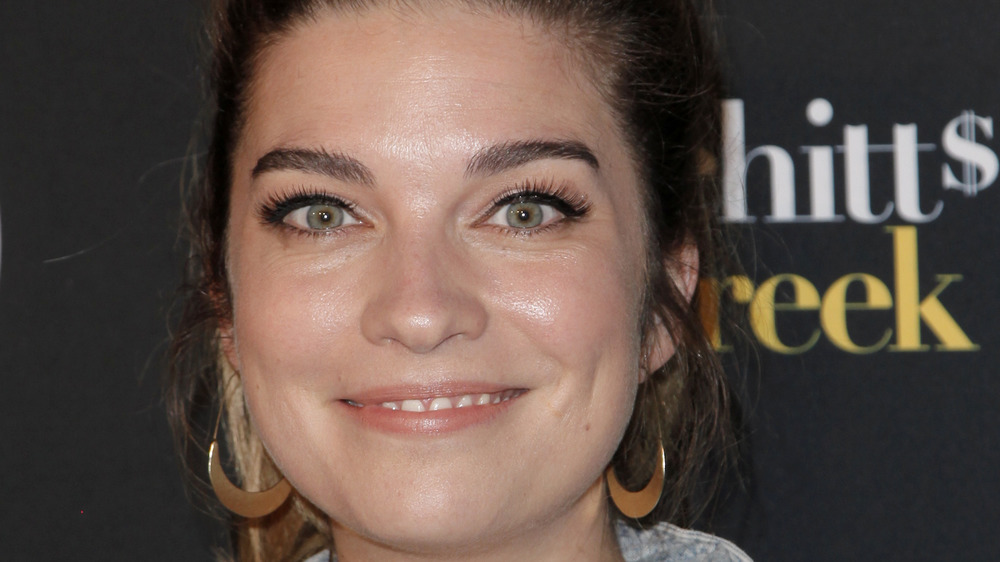 Tibrina Hobson/Getty Images
Fans of Schitt's Creek seemed to absolutely adore the show's ending, but, believe it or not, that's not how it was originally written. It may have been love for David and Patrick — who made us all ugly cry when they exchanged vows — but could things have been different for another popular Schitt's Creek couple? The short answer to that question? Yes. 
Most fans would agree that the way in which the show played out was perfect, but Alexis (Annie Murphy) and Ted were originally going to be the ones tying the knot! "Originally, I thought that Alexis and Ted (Dustin Milligan) were going to get married. And then the more that that story played itself out, the more that that story felt like it was about personal growth for both of them, and not necessarily a wedding," the show's co-creator and co-lead actor, Dan Levy, told TV Guide in April, 2020. Levy said that he changed his mind about how the show would end while filming Season Four. 
And, to make things even crazier, Alexis and Ted would have joined David and Patrick for the ultimate Schitt's Creek double wedding. While chatting with Entertainment Weekly, Levy admitted that he told Murphy that he was planning on exactly that. And when it didn't happen? Murphy was "furious." "I was like, 'Yay, I can't wait! Sign me up. That's going to be a perfect ending to the show.' [When it didn't happen,] I was furious. I threatened to quit the show — and didn't follow through on it," Murphy said.
Here's the reason that Schitt's Creek ended without Alexis and Ted getting married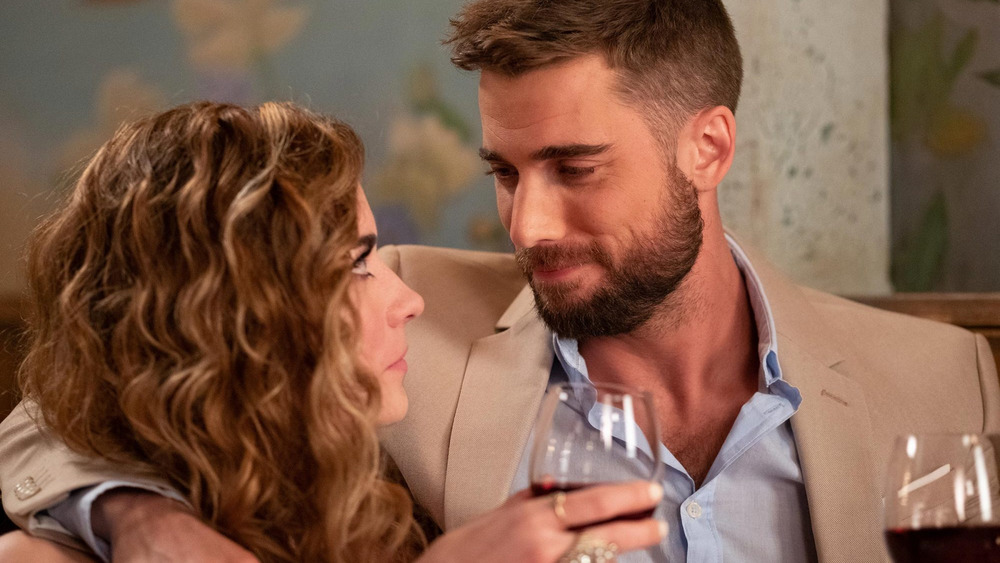 ITV Studios Global Entertainment
And while we all would have loved to see Alexis get her happily ever after, her story arc was so much bigger than her love affair with the town veterinarian. It was super important for Levy to make sure that Alexis got her proper send-off, and he didn't want Ted attached to that. "Alexis needed to come out of this show liberated in a way that wasn't necessarily attached to a guy. I felt like it would be more fulfilling to that character to have loved and lost and been set on a track that is leading her into her future rather than settle with someone at the end of the show. And that is why I did not do it," Levy told Entertainment Weekly.
No one should worry about Alexis either way. She was a huge part of David and Patrick's wedding, even wearing a white wedding dress to the occasion. According to Cheat Sheet, this was by design. Not only is it so Alexis gets to wear a white gown to a wedding, but it's a sweet call-back to Season One, Episode Three, titled, "Don't Worry, It's His Sister." Aw, David.