Gia Guidice Has Some Surprising Advice For Her Mom Teresa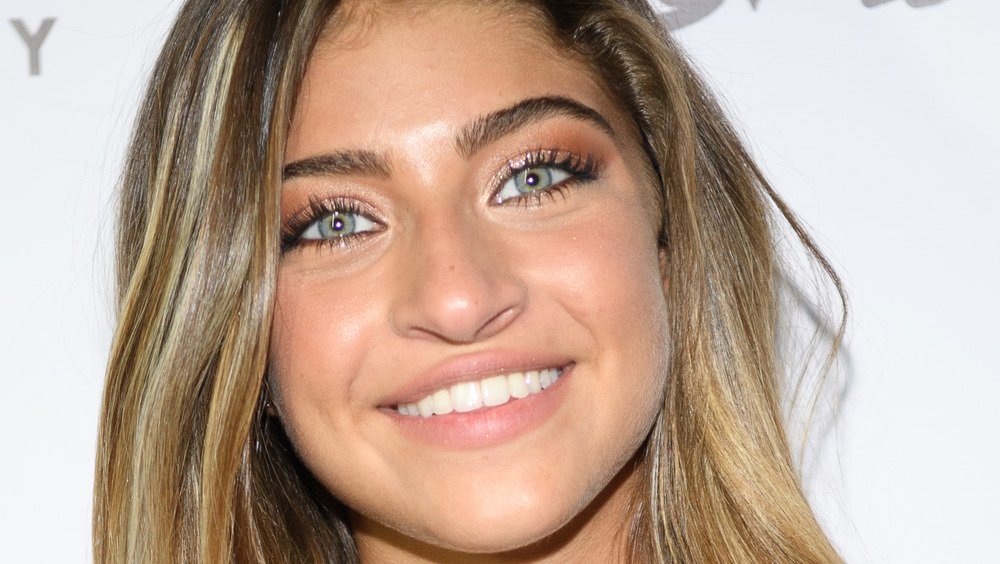 Dave Kotinsky/Getty Images
During the shocking start to season 11 of the Real Housewives of New Jersey, Teresa Giudice found herself in the middle of a controversy with co-star, Jackie Goldschneider. According to Entertainment Tonight, Giudice was caught actively spreading rumors that Goldschneider's husband was cheating on her. Jackie fought back. The two sat down to discuss what happened, and after Giudice wouldn't disclose any evidence or, more importantly, who told her the rumor, Goldschneider made a now-infamous analogy. The mother-of-four spouted off, "I heard Gia snorts coke in the bathroom at parties. I mean, I heard it! I don't know where I heard it from. It's the same thing!"
As you'd expect, Giudice flew into a rage, screaming profanities all the way back to her Range Rover. Many of her co-stars attempted to talk sense into the 48-year-old entrepreneur, urging her to apologize to her frenemy, but it fell on deaf ears. 
Calmer heads, in this case, in the form of her own daughter Gia Giudice, would prevail. And during Wednesday night's episode, Page Six reported, the 20-year-old advised her mother to apologize. "You're upset because she said something about me. She's upset because you said something about her marriage," Gia said. Adding, "And not for nothing, if you went about it in a s***** way that upset her, then you should apologize because I'm sure you weren't happy when cheating rumors were going on about you and dad. If you upset her, say sorry."
Gia Giudice walked back her advice to her mother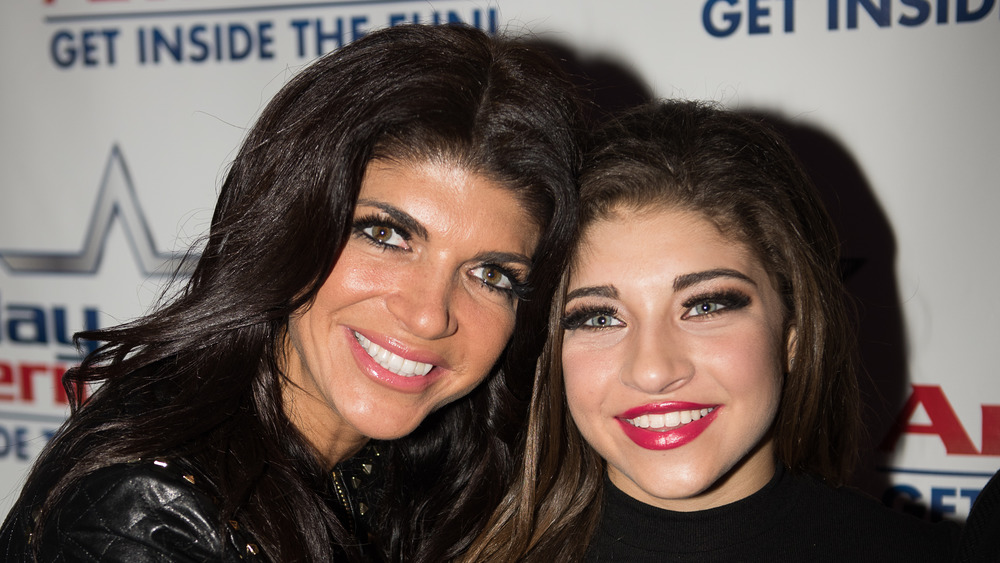 Dave Kotinsky/Getty Images
Gia Giudice's advice was certainly sound, but like mother like daughter, Gia may have already changed her tune. While the episode aired, Gia tweeted, "I don't want to say every, but most of the housewives have gotten the rift of cheating or being cheated on just saying.. not saying it's right or acceptable. but this is what you sign up for."
Prior to Wednesday's episode, Gia had also posted, "Saying it was an analogy is making it excusable, it's not. My character is now being questioned. My name was used to make a point. No one should be used in that way, I am suffering the consequences for such an outlandish and untrue statement. While her marriage is happy & intact."
Goldschneider offered her apologies to the eldest Giudice daughter during her interview with Entertainment Tonight. "She's a great girl and I would never want to hurt her reputation," she said. "I just want to make sure everyone understands that it was really just to get Teresa to understand — at the very end of a long and frustrating conversation — how I was feeling."
The cast took a trip to Lake George shortly after the fallout, and Goldschneider opted to stay behind, telling the outlet,"There was just no way I was setting myself up for four days of just, like, torturous fighting, so there was no way that I was going to go on that trip." Viewers will have to just tune in and see if the women can make amends or if the drama continues to grow.