Why Gwen Stefani's Car Had Blake Shelton Doing A Double Take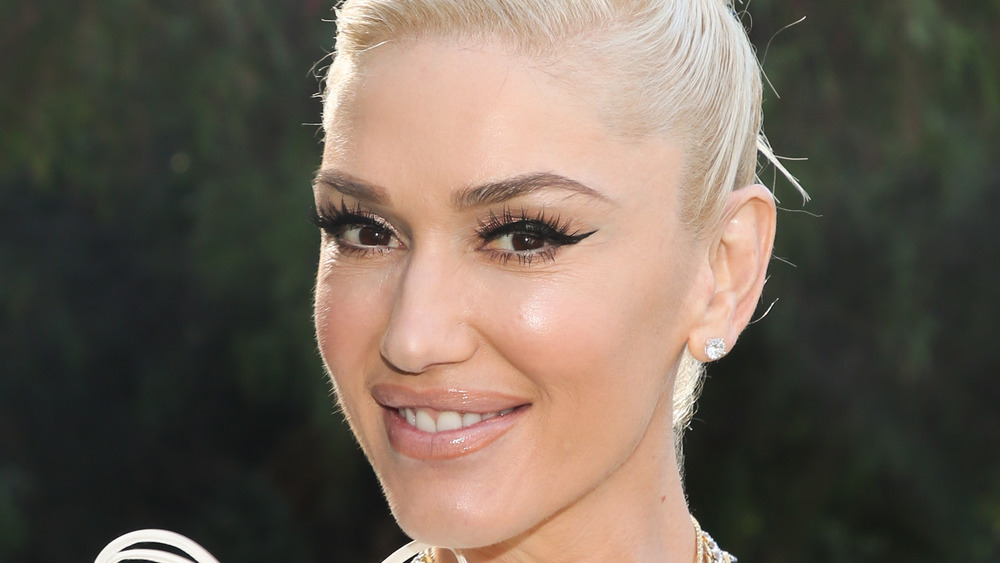 Paul Archuleta/Getty Images
Gwen Stefani is a rock star mom with a pretty impressive resume. Not only has she been successful as a solo artist, but there's no doubt (see what we did there?!) that her time in a band brought her plenty of fame and fortune. Add in her time as a coach on The Voice, and you've got yourself a musically-inclined triple threat. So, what does a hugely successful singer choose to buy when she heads to the car dealership? A Lamborghini, perhaps? Well, not exactly. 
Stefani's boyfriend (and former rival on The Voice), Blake Shelton, thought the same. He recently opened up to People Magazine about the first time he got to work with Stefani, and he shared why he thought she was so badass. But it's not exactly for the reasons you might think. Shelton was in awe of his future girlfriend because she drove a minivan to work!
Blake Shelton's first impression of Gwen Stefani was hilarious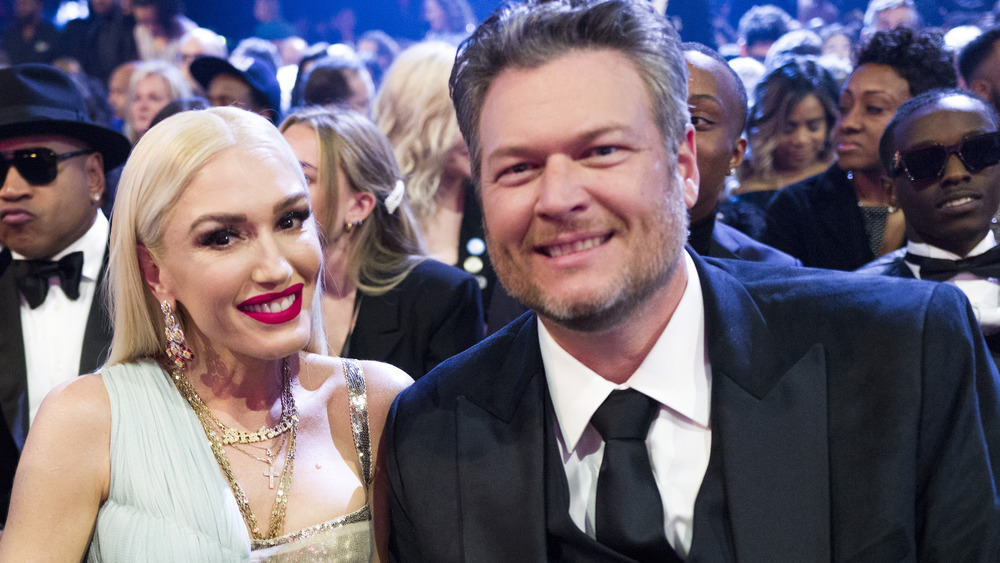 John Shearer/Getty Images
It wasn't Gwen Stefani's bleached blond hair or her signature red lips that had Blake Shelton talking. It wasn't her six top ten hits (via Billboard), either. No, no. It was the car that she rolled up to work in. "The thing I remember saying about her when people would ask was, 'Oh my God, that girl is unbelievable. She drives a minivan to work!['] I thought rock stars drove Rolls-Royces, and Gwen was driving a black minivan," he told People. As a busy mom of three, this really isn't that surprising — minivans are super convenient! And, in fairness, Stefani's boys Kingston and Zuma were seven and five, respectively, and her son Apollo was just a baby when she first appeared on The Voice in 2014.
Of course, this doesn't mean that Stefani doesn't like extremely expensive, less practical vehicles. According to the blog Cocktails With Mom, she has quite a nice car collection. She has been seen in a Range Rover, a Mercedes Benz G-Wagon, a Maserati Quattroporte, and a Porsche Panamera over the years.