What We Know About Jada Pinkett Smith's New Beauty Line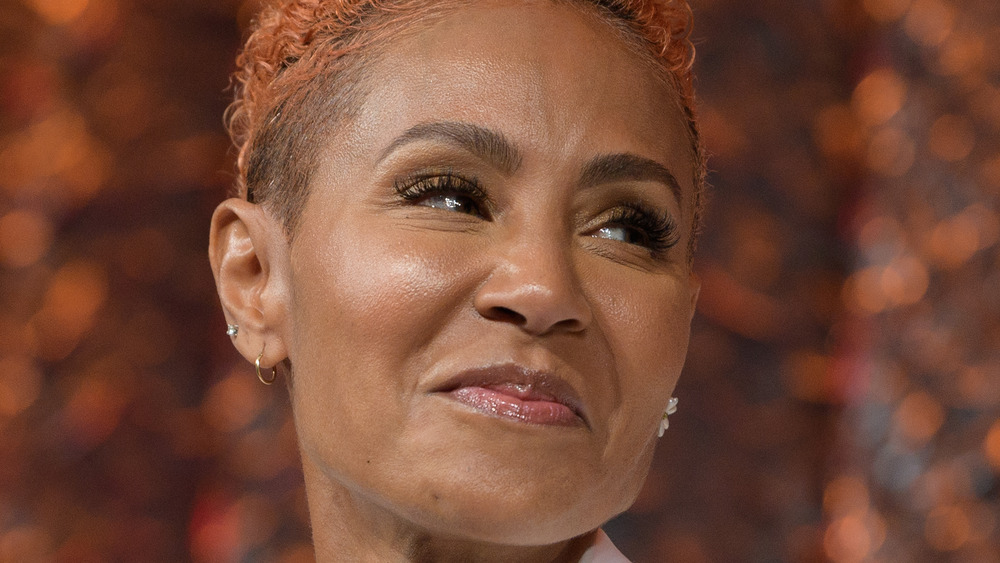 Jason Koerner/Getty Images
We may receive a commission on purchases made from links.
Jada Pinkett Smith — matriarch of the Smith family, host of Red Table Talk, actor — can now add beauty line co-founder to her resume. She's launched a gender-neutral and eco-conscious line called Hey Humans, and one the best parts about it — none of it costs more than $6 (Good Morning America). Available exclusively at Target, it's got body washes, deodorants, and lotions with scents apple matcha, coconut mint, lavender vanilla, and cedarwood sage. And the toothpaste come in either clean mint rush or wintermint chill.
In her video announcement of the line on Instagram, she wrote in the caption "As a lot of you may already know ... self care is a major passion of mine." But it's not just about self-care for people; she seems to have made the line as a way to care for the planet; the products are cruelty-free and vegan (via US). Plus, as she said in her Instagram post, "We produce naturally derived personal care products packaged in aluminum and paper which are both recyclable materials that help keep our oceans and landfills more healthy."
The only thing that doesn't make the cut is the toothpaste cap, which Pinkett Smith explained on Instagram is "made from plastic waste".
People love that it's both affordable and eco-friendly
And based on the flood of Instagram comments like "Amazing! love the sustainability and that's it's affordable for all"; "Thank you for making affordable!!! It means sooo much !!!"; and "On my way to TARGET" — it sounds like people are stoked.
Over on the brand's Instagram page, you can see Will Smith a giggle-inducing video of him trying out one of the toothpastes. Another post also outlines the overall mission of the company, "to use only the safest, cleanest, most effective ingredients and bottle them up in easily recyclable, sustainable packaging. Period."
Caring for the planet and working on living sustainably is something her whole family has gotten involved with; as she says in her Instagram video, "As a family, we've loved supporting Jaden on his journey with Just Water. And now we have Hey Humans which I'm proud to present as the first personal care brand to be 99 percent plastic free across category."