The Devil Wears Prada Prop Meryl Streep Kept After Filming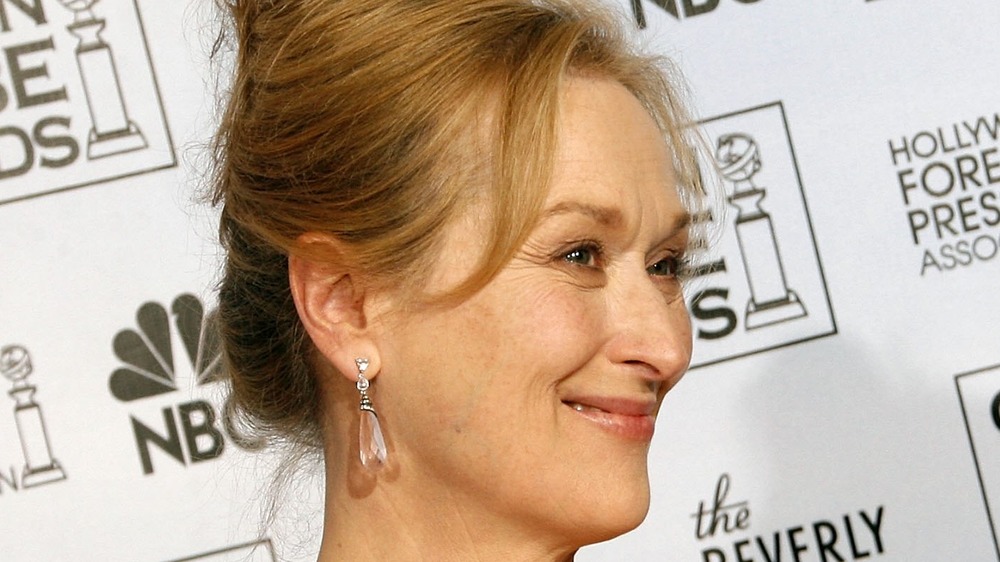 Kevin Winter/Getty Images
When talking about the 2006 film The Devil Wears Prada, there's one word that instantly comes to mind: iconic. The movie had it all — great performances (Meryl Streep got that Oscar nomination for a reason), witty dialogue ("I'm on this new diet. Well, I don't eat anything. And right before I feel I'm going to faint, I eat a cube of cheese."), and, of course, the clothing (who could forget that montage set to Madonna's "Vogue"?).
The woman responsible for those iconic outfits? Costume designer and stylist Patricia Field, who also chose the costumes for other, well, iconic shows and movies like Sex and the City, Ugly Betty, and Second Act (via IMDb).
Back in 2016, in honor of The Devil Wears Prada's 10-year anniversary, Patricia Field shared the inspiration behind some of her famous costuming decisions. For example — even though Streep's character, Miranda Priestly, was based on Vogue editor Anna Wintour, Field was deliberate in styling her completely differently (via Marie Claire).
"... I didn't want to copy someone's style. I wanted to create a new character for Meryl, and that started with her clothes," Field told Racked (via Marie Claire). "I knew the character had to be very fashionable, but I wanted her look to feel original and also to be tailored to Meryl Streep's own style."
Here's what happened to those sunglasses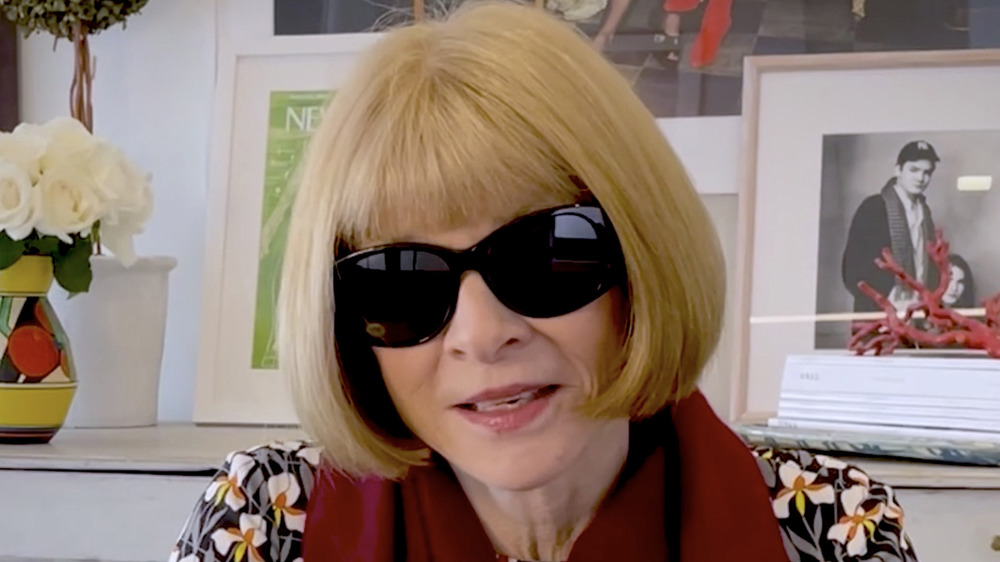 Getty Images/Getty Images
Given the amount of incredible clothing Meryl Streep got to wear while filming The Devil Wears Prada, it'd be hard to blame her for wanting to keep all of it. Instead, Streep settled for those, well, iconic sunglasses (via A Lux). Yes, those very same Versace sunglasses that Miranda Priestly basically wields as a weapon throughout the film (via Pilot Online). And in case you're wondering — Anna Wintour opts for Chanel shades.
Streep then ensured the sunglasses would continue to be put to good use by donning them in the film Mamma Mia (via ET). She wore them in the scene wear she sang ABBA's "Money, Money, Money." What implications this has for whether or not The Devil Wears Prada and Mamma Mia exist in the same cinematic universe can't be answered at this time.
This isn't the first time Meryl Streep re-purposed a piece of clothing or an accessory from a production. When she appeared in the 2015 film Suffragette, Streep wore the same pair of sneakers she'd donned when she'd famously portrayed Karen Blixen in Out of Africa (via Hollywood).
Does this mean fans can expect to see Streep's famous Mamma Mia overalls, or even one of her aprons from Julie and Julia in another Oscar-nominated film? The answer to that remains to be seen.